pH looks to be about 6.6. That's definitely up!! still could be higher though.

for some reason the tank has been cloudy today and yesterday. bugging me a little.
Posted via Mobile Device
Nice! You're right... it could be higher, but it's great to see a change and know that it's working!
Ya. maybe i will givw itva couple nore weeks and buy a sponge filter, and add more coral
Posted via Mobile Device
So i hadn't seen this guy move in a few days, and sniffing he smelled. like maybe he could be gone. I'm no stranger to denial though and i put off removing dead snails until i know they're gone.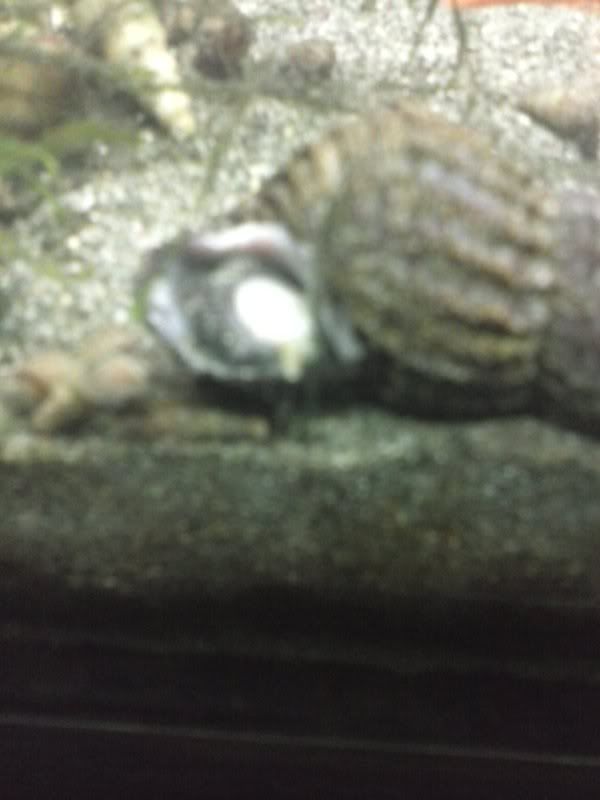 you can see where his trap door fell off here (actually its sort of right in front). poor thing is definitely gone. I'm just glad it was white spots i got the extra of, and so many babies. I'm sad but not devastated. Rip buddy.
gonna check params tomorrow. i am the WORST about testing.
Posted via Mobile Device
Your rabbit snail is soo adorable!!!!!!! All of the squee!! Do you cuddle him? Because someone has to...
I'm sorry you lost your white spot. But at least you have all of the babbies! Thank goodness for reproduction!
Any update on those params? I'm gonna bug ya until you test every day!
hahaha. no update. you know i'm the queen of sucking at that!

i will try to remember to tomorrow or the next day....>.<
Posting Rules

You may not post new threads

You may not post replies

You may not post attachments

You may not edit your posts

---

HTML code is Off

---