YAY!! So glad the coral came! Also more snail pics!!! <3
okay now for blurry pics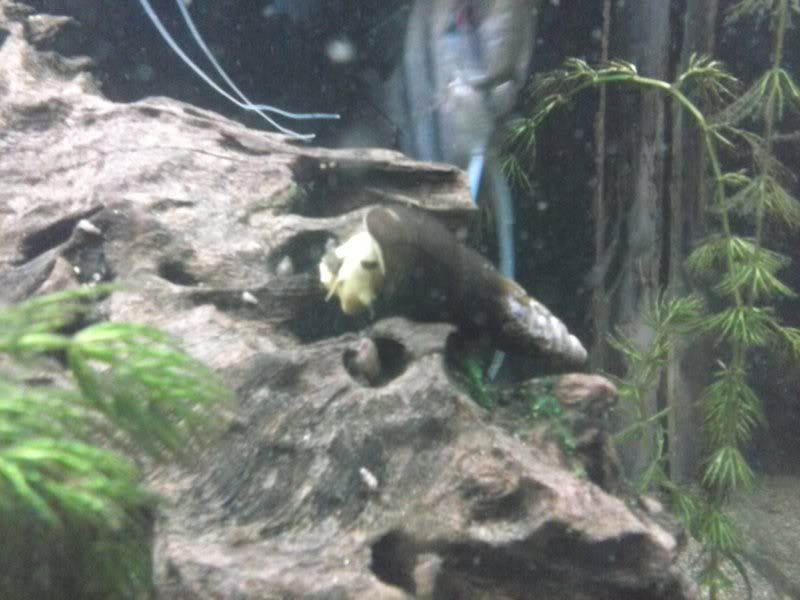 hanging out...blurrily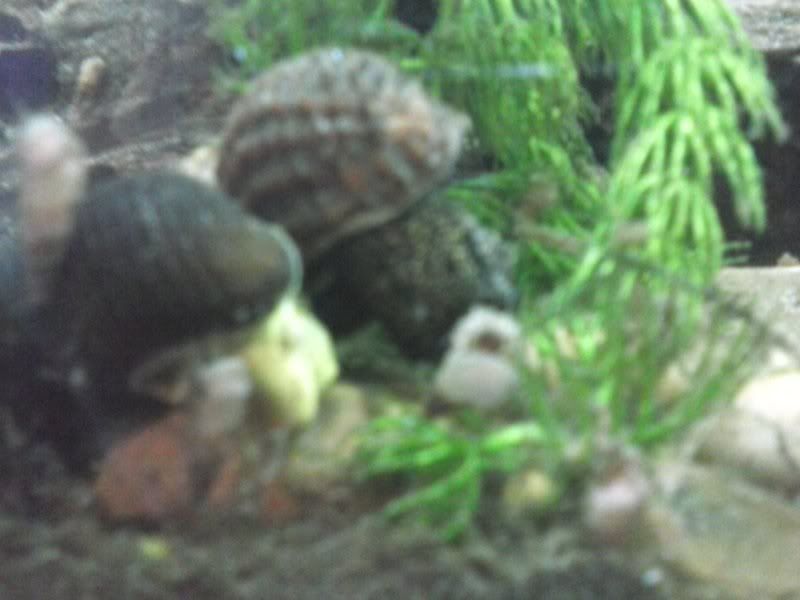 babies!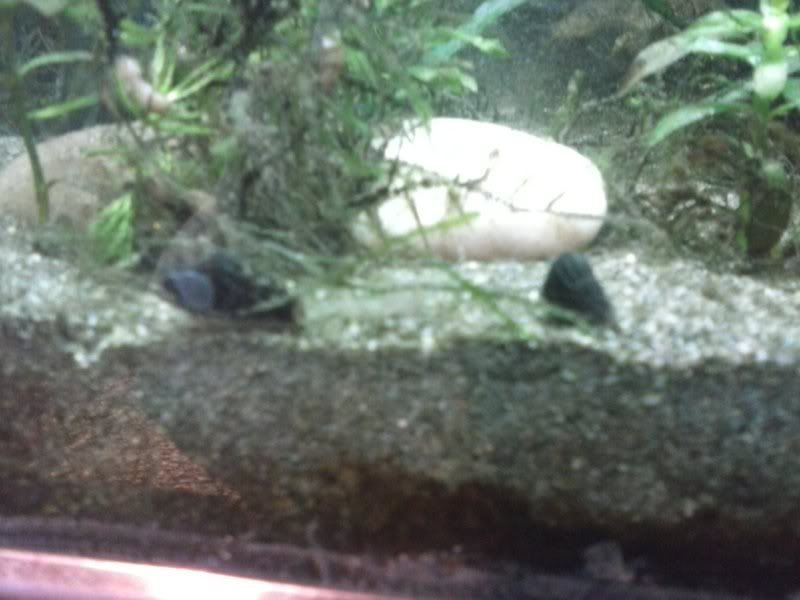 hanging out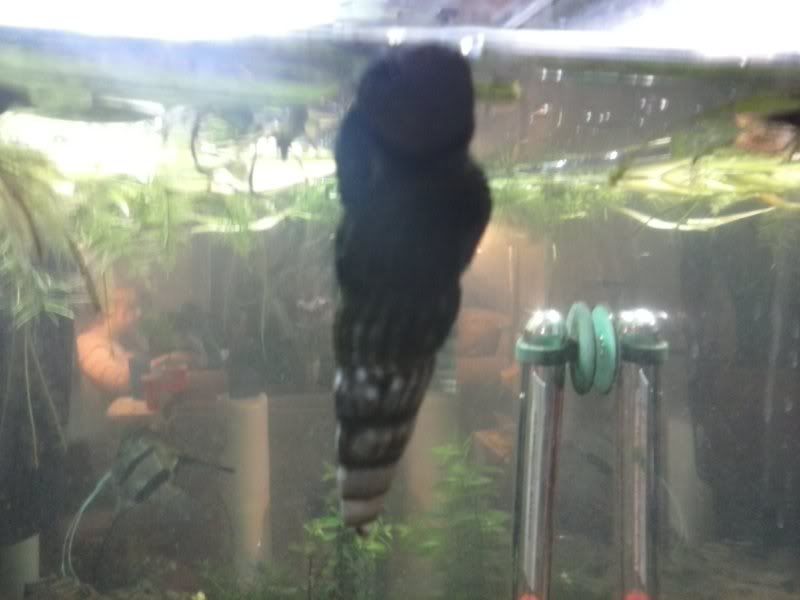 the tank, complete with bag of coral lol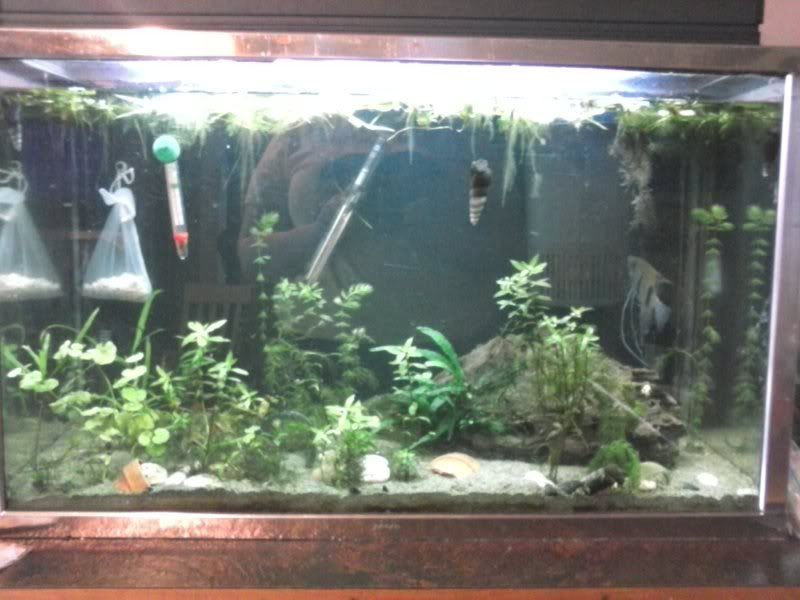 oh and another white spot, complete with blurry cameo of my sister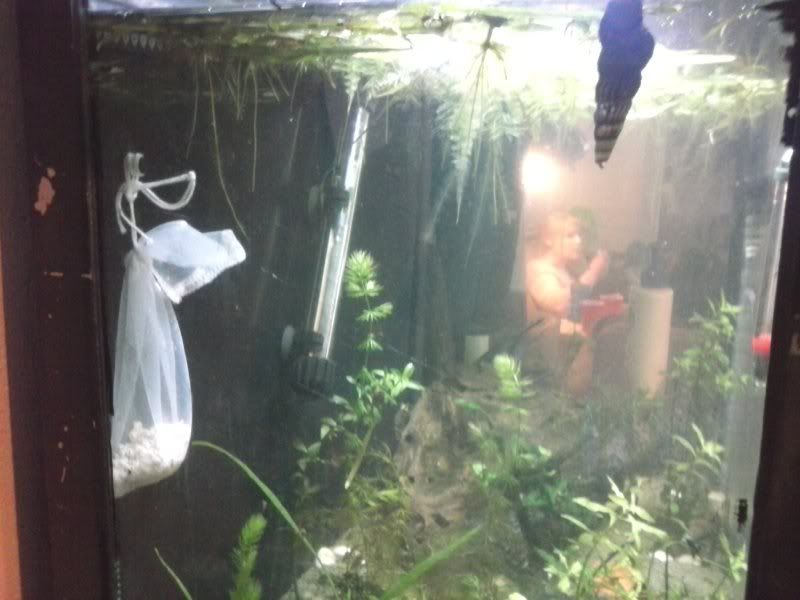 UGH!!! just realized that i should have tested pH today as well!!! I guess i will have to assume my ph was the same as it was last week, and test it again tomorrow. not that 4tsp will have a huge effect in 24 hours
Posted via Mobile Device
You also make a blurry cameo in the whole tank picture! lol! Seeing that one white spot on the front of the tank with the angels in the back REALLY brings just how large they are into perspective. That is a MASSIVE snail!!!
How are the pH and GH levels today?
It looks to be.about 6.4 pH today, less than 7.4 high range pH. gh waz 2 again. and kh was 1 again. tossed cucumber in, the mts have swarmed to it, and two of my yellows seem to have discovered it too. one white spot was headed for it, but i moved it when i was fixing some plants.

Izzy, when do you think i should add more coral? a week or two?
Posted via Mobile Device
I would throw in another 4 tablespoons. It's really just a guessing game to see how much you need to get in there to raise the GH and pH by what you want. You can always pull coral out if you think it's too high.
cool. thanks! I'll do that later or tomorrow.
i got a few more pictures today...>:3
Lunch time!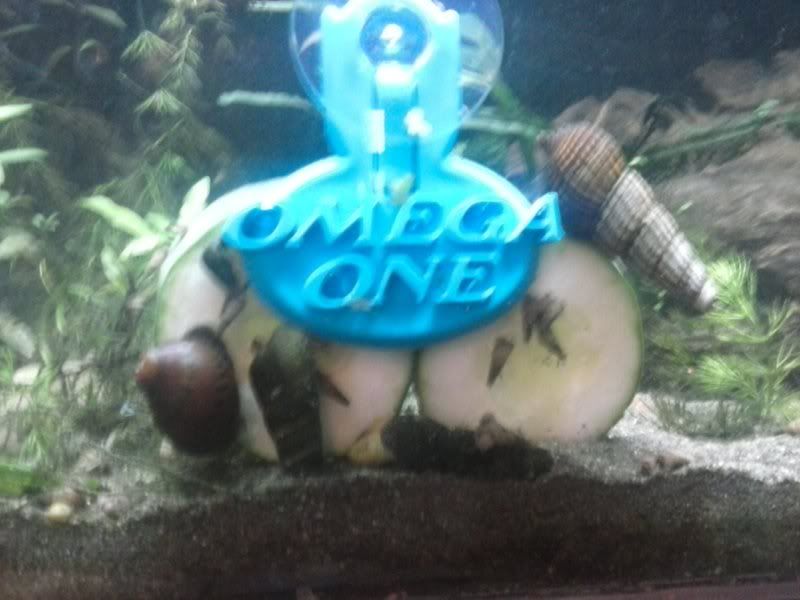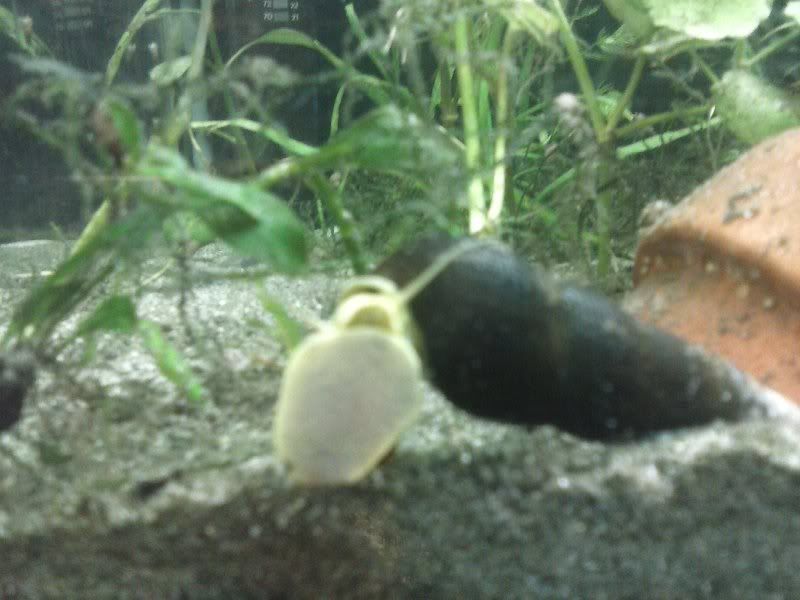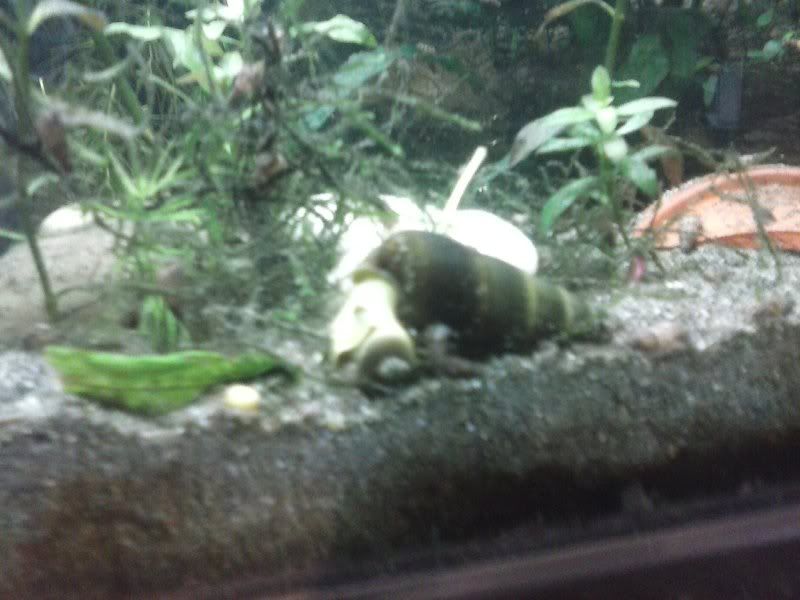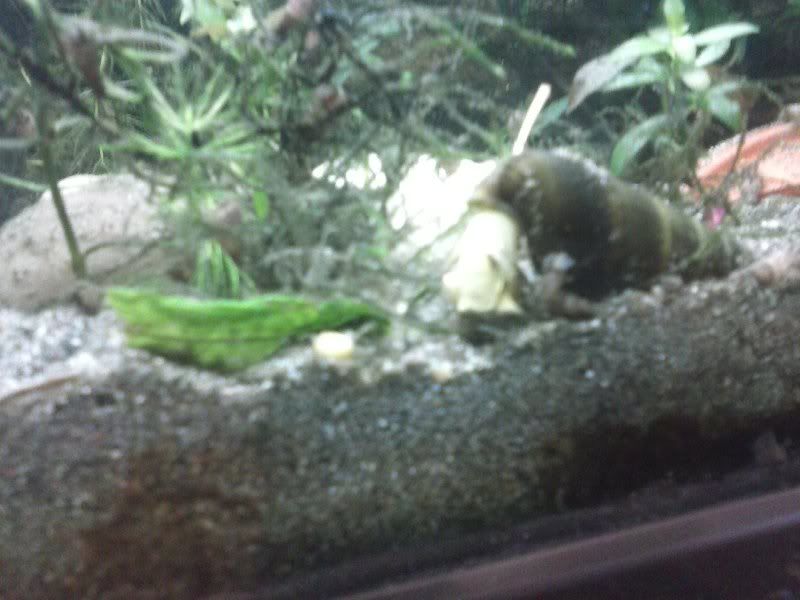 ohh baby in the background on a leaf in this one!
yeah. trying so hard to get decent shots! didn't do great but OH WELL.
Didn't test the water today but i did add about 4 more tablespoons of coral to my bag of coral. will test tomorrow i think.
Posted via Mobile Device
Still seems to be the same gh and kh. guess i keep waiting?
Posted via Mobile Device
You might have to get it up to a cup before you see any big difference. Not even a pH change thusfar?
Posting Rules

You may not post new threads

You may not post replies

You may not post attachments

You may not edit your posts

---

HTML code is Off

---