Here are some of the pics I took this morning :)
Pleco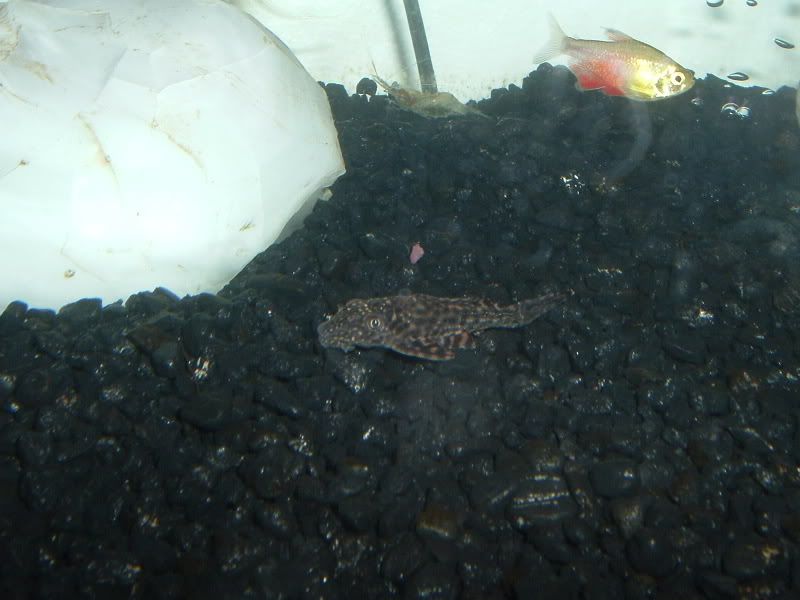 Shrimp (one of them is carrying eggs! :) )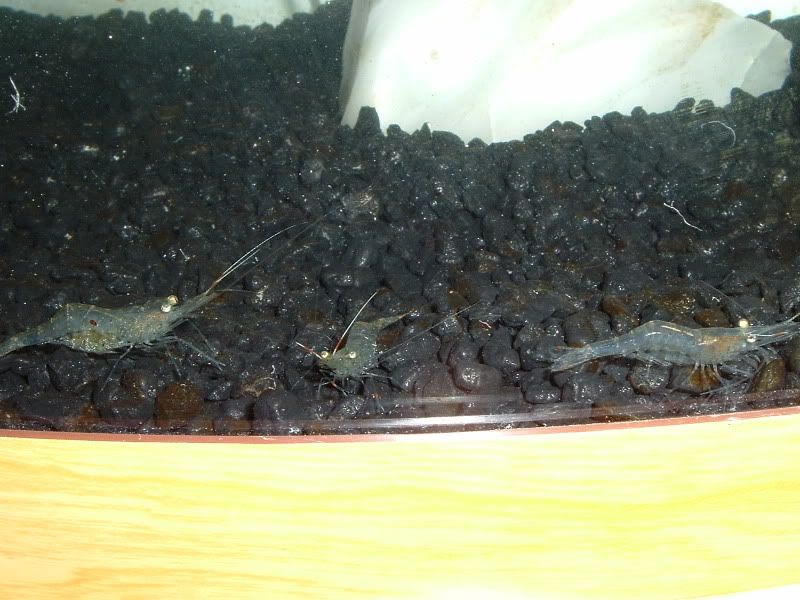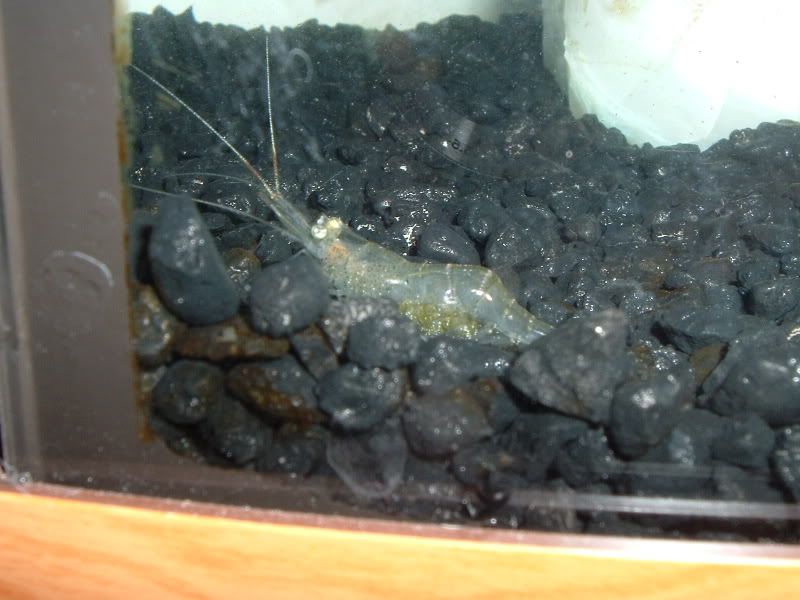 Molly with tetra
Please comment (sorry shrimp pics aren't very good ;) )
Wow!!

How small is your pleco? He looks really cool on top of the snail shell

I love the shrimp, and the black gravel really makes them stand out.

Lovely pictures!
---
ʎɐqǝ uo pɹɐoqʎǝʞ ɐ ʎnq ı ǝɯıʇ ʇsɐן ǝɥʇ sı sıɥʇ
Thanks!

The pleco is only like 1 1/2 - 2 inches. He's really tiny.
rebbeca you said you had some alge problems-do you use tap water or filtered water?- you prolly know this but sometimes tap can have alge causing nutrients in it
Yeah, I use our tap water and just treat it. I'm sure that's not helping. :) Another problem is that I had nothing but the filter working to keep the algae away. Hopfully now that I have a pleco it will be more under control. :D
What kind of algae problems are you having? I see the one that appears to be on the glass. Are they easy to remove by just wiping them off with a towel or do you have to actually scrape them off?
Thanks, mjcolenc.

Eddie - Yeah, I can just use a scrubber and it comes right off; it's not like I have to get in there and scrape it with a razor.
Similar Threads
Thread
Thread Starter
Forum
Replies
Last Post
What to put in 72g bowfront?

Verse 34k

Saltwater Fish

10

09-14-2009

09:19 PM

36 gal bowfront

CaribTank

Saltwater Journals

8

06-22-2008

07:45 PM

46g Bowfront

TrashmanNYC

Freshwater Journals

13

12-15-2007

05:46 PM

46G Bowfront

TrashmanNYC

Freshwater and Tropical Fish

1

11-27-2007

10:32 PM

Becca's Sticky

Lupin

Off Topic Discussions

89

10-21-2006

10:43 PM
Posting Rules

You may not post new threads

You may not post replies

You may not post attachments

You may not edit your posts

---

HTML code is Off

---