Aliceander's First Fish
---
Ali went to the doctor today and was diagnosed with colic. I couldn't think of a better way to make her feel better than to get her very first fish! He's a Walmart rescue but looks really good and healthy. He's very active! He'll live alone in her nightlight one gallon bowl. I'll post some pics in a minute he's acclimating now. (:
Posted via Mobile Device
May I add that my daughter is 15 days old today? Lol We bought the bowl as a nightlight for her when I was 3 months pregnant. It transitions to different colors. Also, the ship looks GIGANTIC because of the shape of the bowl. It only raised the water 1/4" when I put it in. I wouldn't crowd him with an ornament as large as that I promise!! Anywho, introducing Sparrow and his new home!! (Which he is swimming happily around flaring currently lol)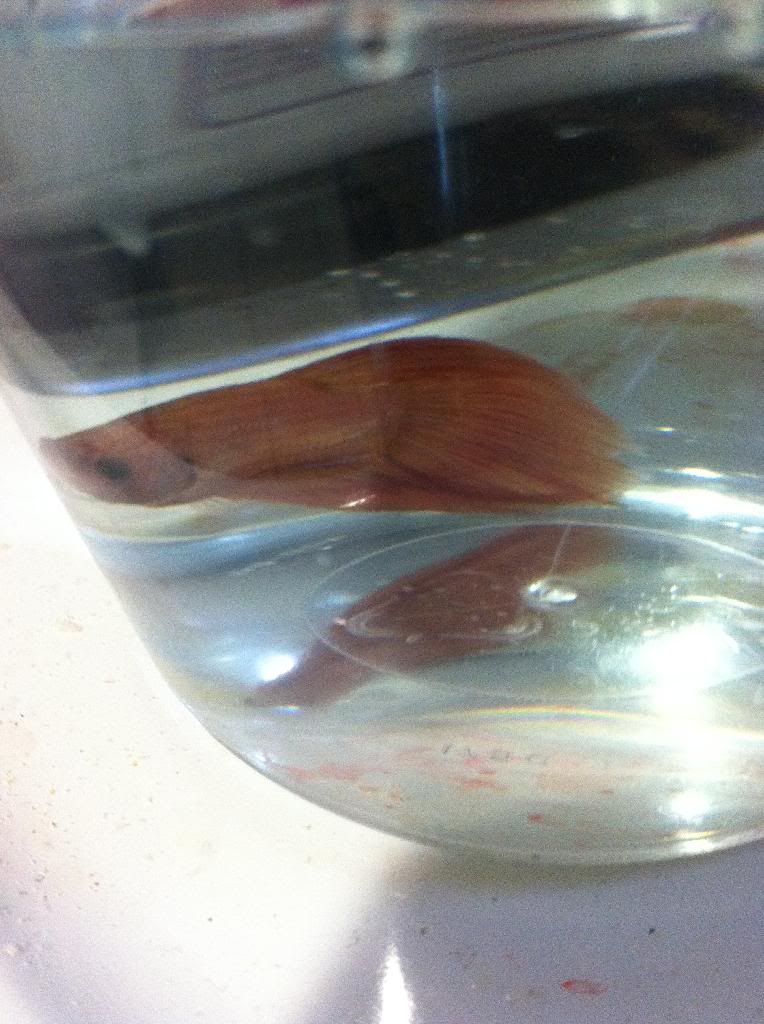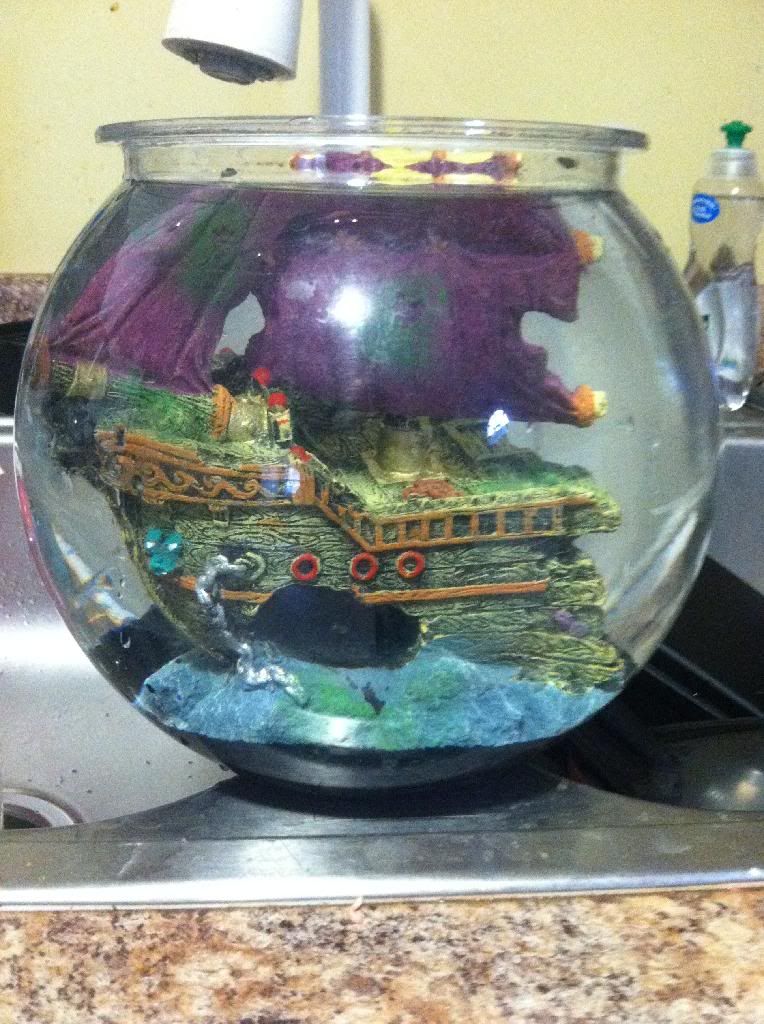 He's MIA as of this morning but I suspect he's in the ship sleeping. We had power outages all night and I doubt he liked the on and off of the light.
Our little man has dropsy ): Picking up some epsom salt today if we can find some without lavender and stuff in it but it's not looking good ): I'm so sad.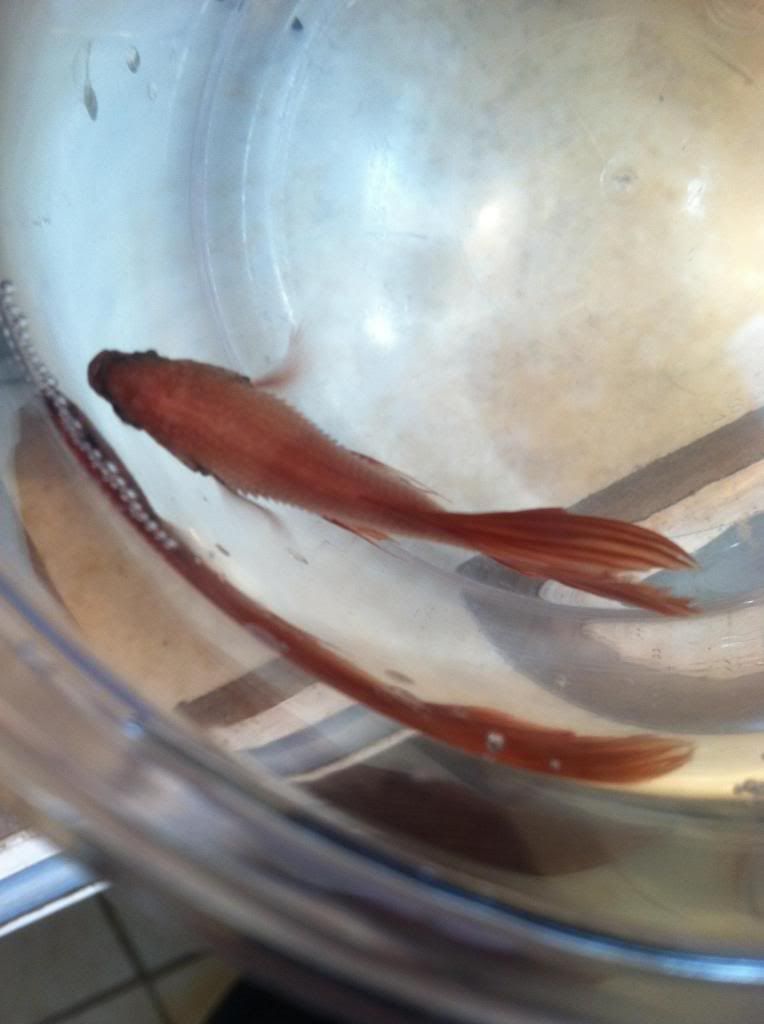 Sparrow was euthanized today. He was quickly losing his battle with the dropsy. I'll look for a new fish for Ali while I'm off in Florida. Very sad, though, very sad.
Posting Rules

You may not post new threads

You may not post replies

You may not post attachments

You may not edit your posts

---

HTML code is Off

---