55gal cichlid tank update
---
I know that the photos are a little bit blurry my fish are a little bit camera shy. The new updates to the tank are the two custom built fish condos that were built using slate tile broken into snaller pieces and river rocks glued together wih aquarium silicone and also the condo in the middle of the tank has a tree root formation on it also. What does everybody think.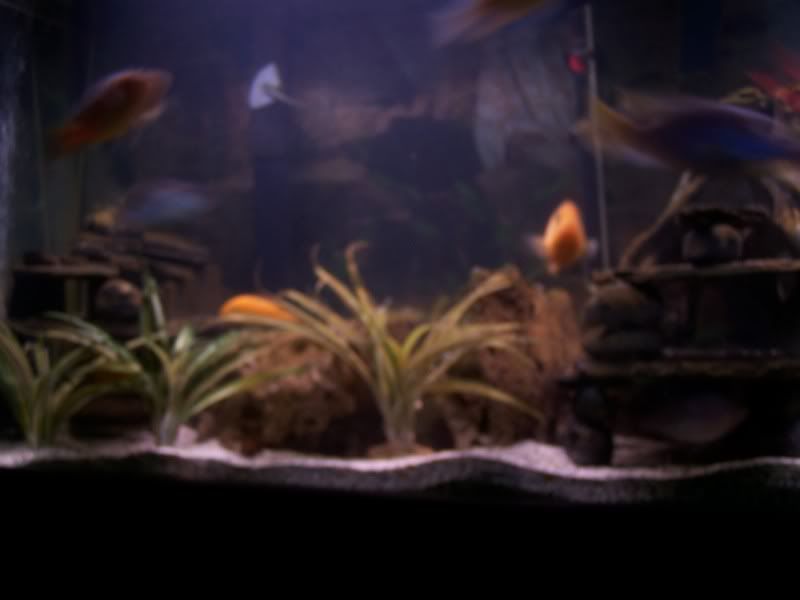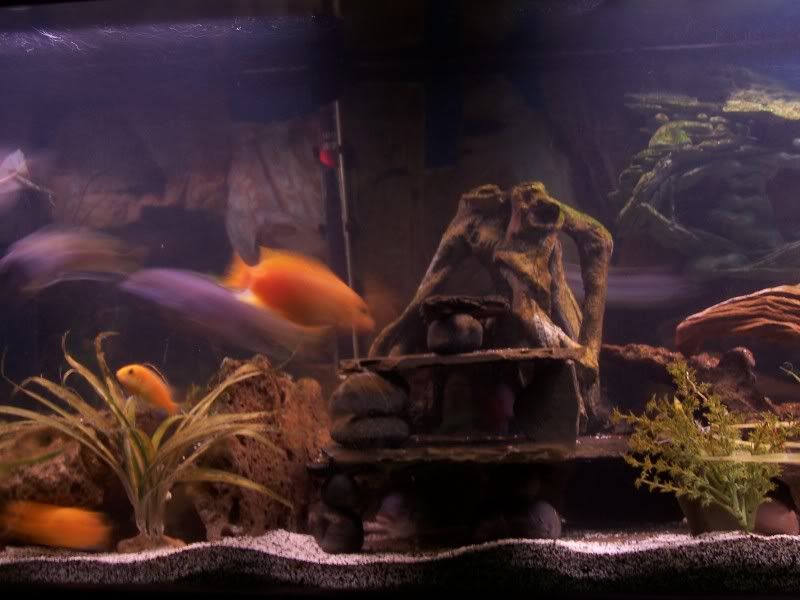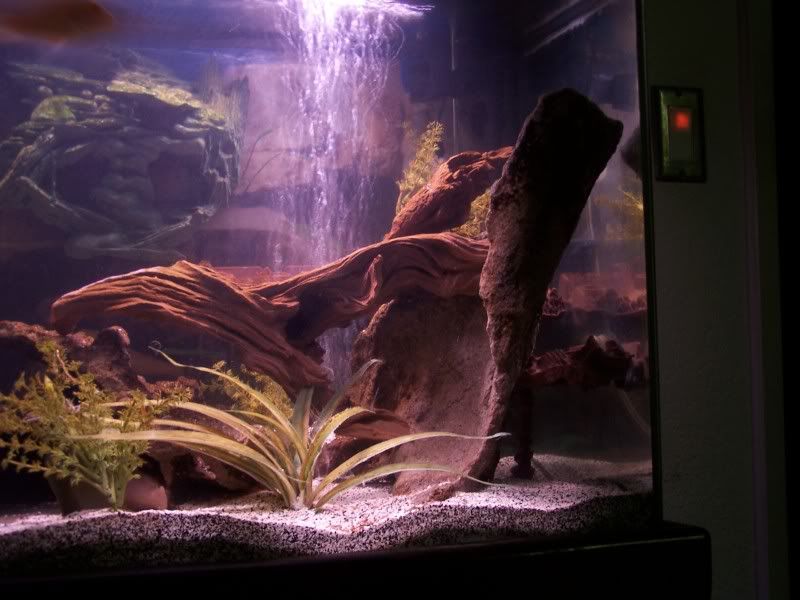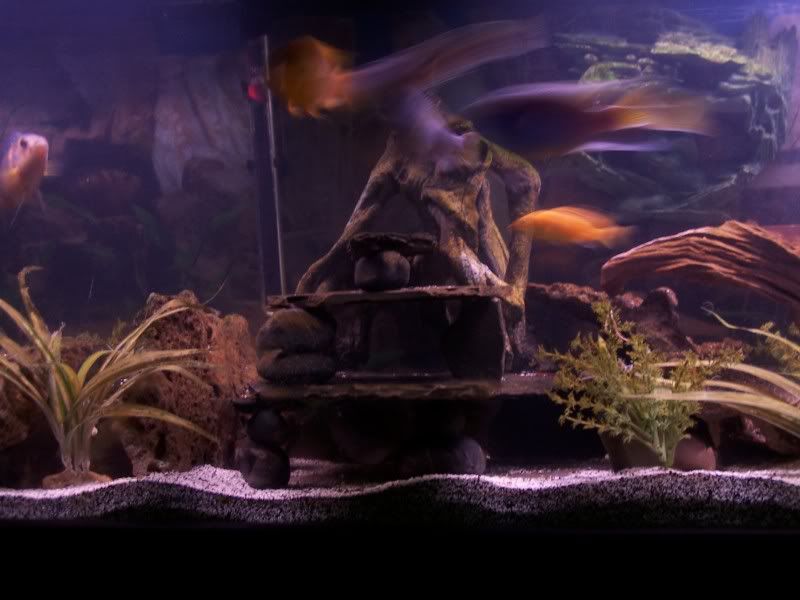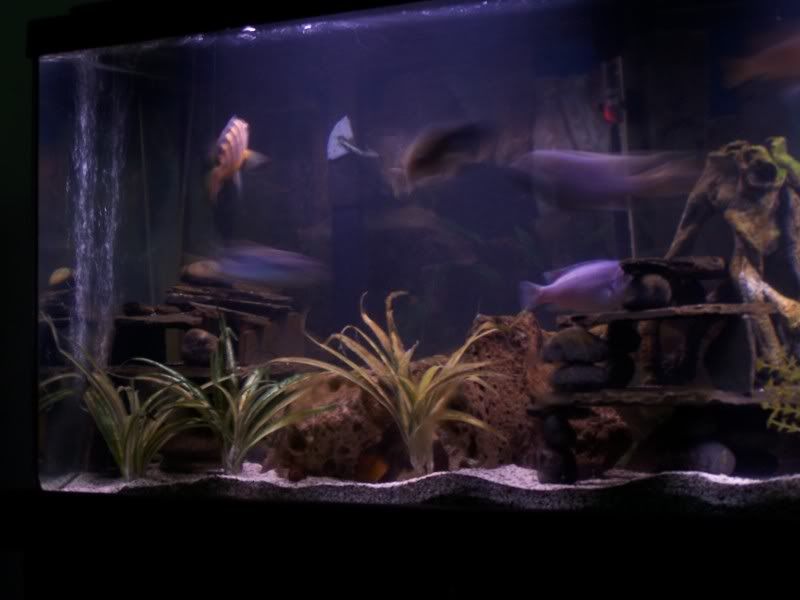 LOVE IT!!...now can you come to my house and make me some?!?!? lol
---
"Fish are friends not food"
beautiful tank, i have a 55 gallon cichlid with the red devils also, african cichlids are great to watch...even though one of mine nips my hair on my arms when i have it in "his" tank :)
---
Semi-New to the fish world(research-aholic though)
55G cichlid/other planted tank
37G young Oscar tank
22G young Angel tank
Great aquascaping!
---
If you don't stand up for something you'll fall for anything...
Posting Rules

You may not post new threads

You may not post replies

You may not post attachments

You may not edit your posts

---

HTML code is Off

---