50g corner, corys, angels, platys, bala-24" sick cat
---
First time I've posted pictures of my tank on FishForum, I've had this 50g corner for about 2 months. My current stock is 2 Angels, 5 platys, (should be 2 males 3 females, but I think I got sold a male disguised as a female
), 1 Tri-Color shark, 3 Juilis (spelling) corys, and one Cory who's name I forget-help here is appreciated. I also found the best technique to make your fish photogenic-pour some bloodwormy water in before feeding, they ALL come to the front of the tank.
I'll start with one of my angels looking almost as evil as it really is.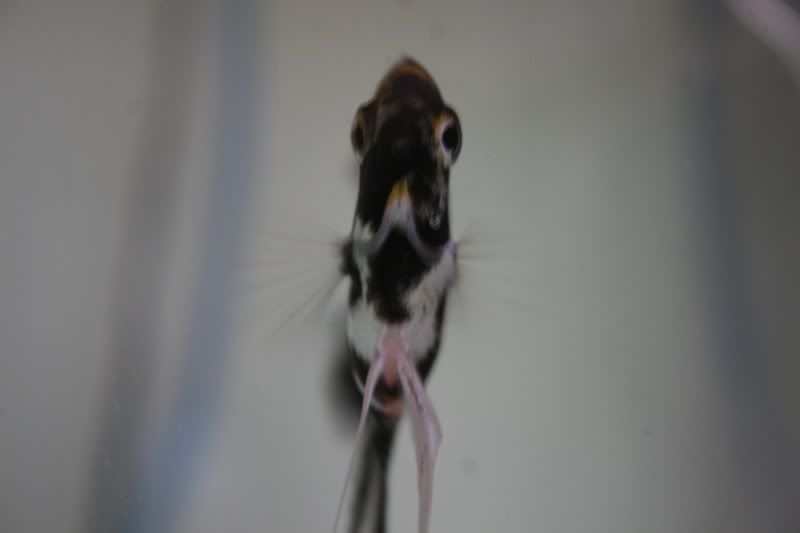 Full Tank Shot-Is the growth of the Amazon Sword common?
One of the Juliis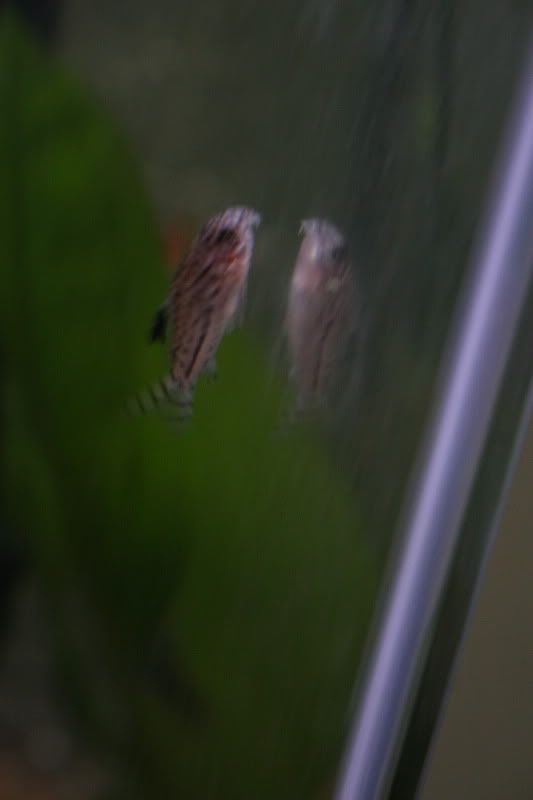 I forget which species this guy was, I wasn't able to get more than one at the time, so he's a loner, but way more active than the Juliis.
Nommin the bloodworms-my favorite pic of the lot.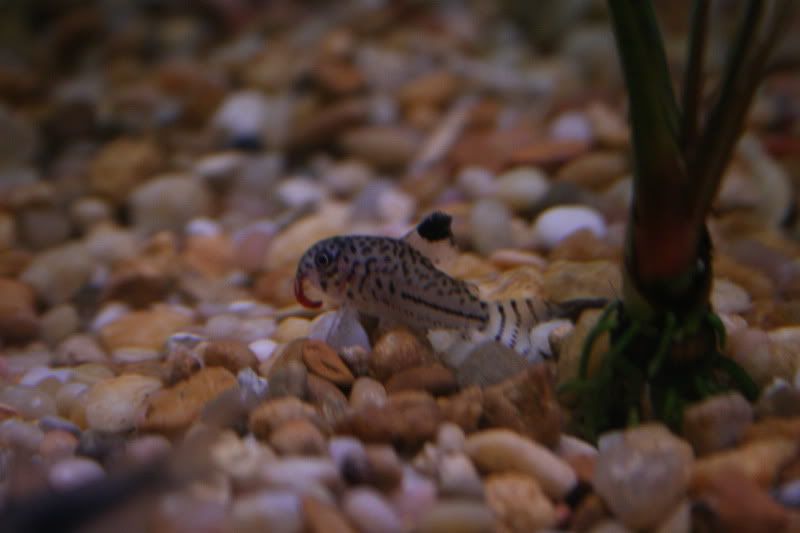 Oh, my lure of the sick 24" cat.
Caught her in the middle of a sneeze.
Thanks for looking!
---
Last edited by Kengel; 12-30-2009 at

05:31 PM

.
Looking good there!!! Love the Angel, thou I'd pers put more plants in there, I love plants lol
Ahhh Cory name needed, just my thing lol Lat: Corydoras aeneus aka Bronze Cory
The other one's spelled Corydoras julii or Julii Cory
---
~ Life Is Too Short, Break The Rules, Forgive Quickly, Kiss Slowly, Love Truly, Laugh Uncontrollably And Never Regret Anything that Made You Smile.
Life May Not Be The Party We Hoped For, But While We're Here, We Should Dance. ~
LOL. Love the pic of your cat. Looks like she's smiling at you.
---
150 Gallon - Mostly American Cichlids
135 Gallon - Angelfish Community
75 Gallon - Odd couple (Polleni/Angelfish)
55 Gallon - African tank
20 Gallon Long - QT
10 Gallon - Empty

love the fish and the kitty!! makes me miss mine :(
---
"Fish are friends not food"
I didn't think it was a bronze cory, although I seem to remember Aeunus being on the tag, it helps hearing it from another person :P.
Posting Rules

You may not post new threads

You may not post replies

You may not post attachments

You may not edit your posts

---

HTML code is Off

---