30 US gal... from Costa Rica
---
hi, this is another of my tanks its an 30gal planted
i hope you like it!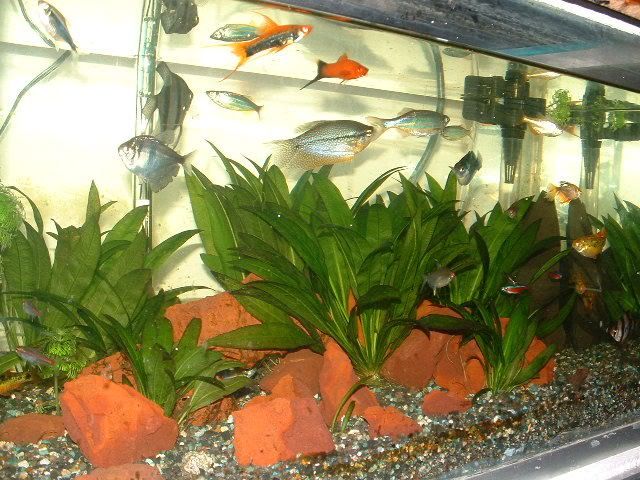 mmm
---
its a dificult to translate the name of species...let me serch for the names on english...
You have the following:
Angelfish (Pterophyllum scalare)
Swordtail (Xiphophorus helleri)
Black skirt tetra
Lemon tetra
Cardinal tetra (Cheirodon axelrodi)
Giant danio
Gold barb (Puntius schuberti)
Tiger barb (Puntius tetrazona)
Glowlight tetra (Hemigrammus erythrozonus)
---
Sent from my desktop or phone or whatever else I am holding on to

I'm ready for the pressure.
The drama and the pleasure!

If there is one thing I want to see here, it's HUMOR.

I believe I can fly!
I believe I can touch the sky!
I think about it every night and day!
I stand in awe of my body.

I see a Pearl Gourami also.
---
150 Gallon - Mostly American Cichlids
135 Gallon - Angelfish Community
75 Gallon - Odd couple (Polleni/Angelfish)
55 Gallon - African tank
20 Gallon Long - QT
10 Gallon - Empty

Posting Rules

You may not post new threads

You may not post replies

You may not post attachments

You may not edit your posts

---

HTML code is Off

---