29 gallon planted- journal I might actually keep up !
---
So I've started and given up on several journals, because I'm bad at journaling. Also because I've had obstacles. This is one tank I'll actually keep for awhile so! Wish me luck with my picture framed tank
Today I got a whole bunch of plants from Izzy, so ill start by showing how purity it is. I'll update on growth!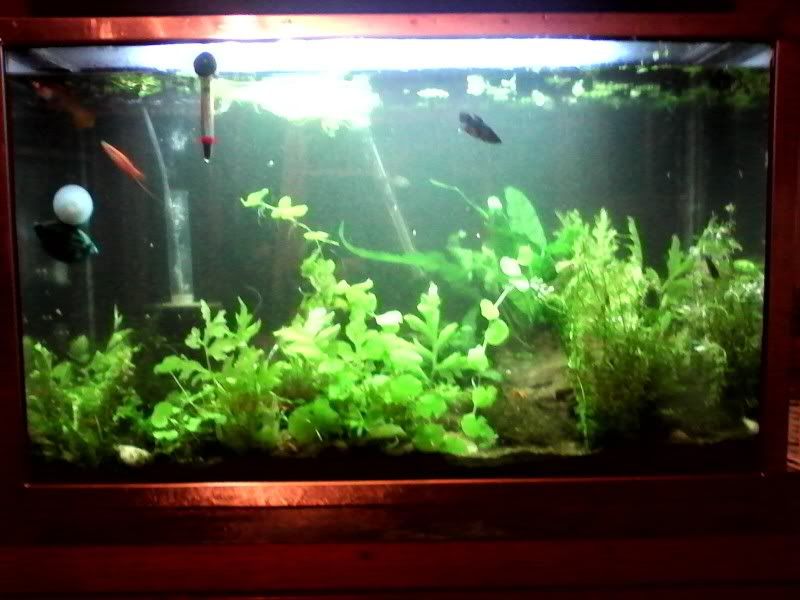 Yay!! I can't wait to see it grow with that amazing light and dry ferts! I hope that one little crypt does well for you. Poor little guy was trying to grow under the driftwood.
Thanks!!

things seem to be staying planted. either the roots on these plants Izzy gave me are.better than ones i bought at the store, or my cories have fiiinally given up on making me mad!

I'm thinking in the next few weeks I'm going to start adding to my livestock. loaches, tetras, and a couple of rams are on my wishlist. probably start with loaches or tetras and get rams last
Posted via Mobile Device
So if i tested correctly, i think I'm at like 4 kh and 12 gh? Idek. that was before i changed my water.
Posted via Mobile Device
Are you sure you did that right? My goldfish tanks runs at about 9dGH because I use a 1.5x dose of equilibrium. Did you shake the tubes in between each drop?
Posting Rules

You may not post new threads

You may not post replies

You may not post attachments

You may not edit your posts

---

HTML code is Off

---