210 is up.....and taking off!
---
Wow....never thought I would have to start pruning already. The plants are rooting and growing great. I even had one bloom under water. I am extremely please with the turn out.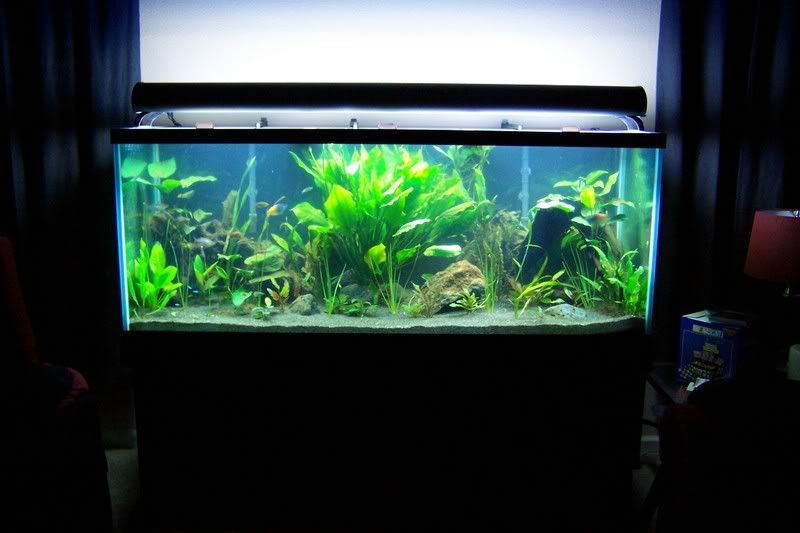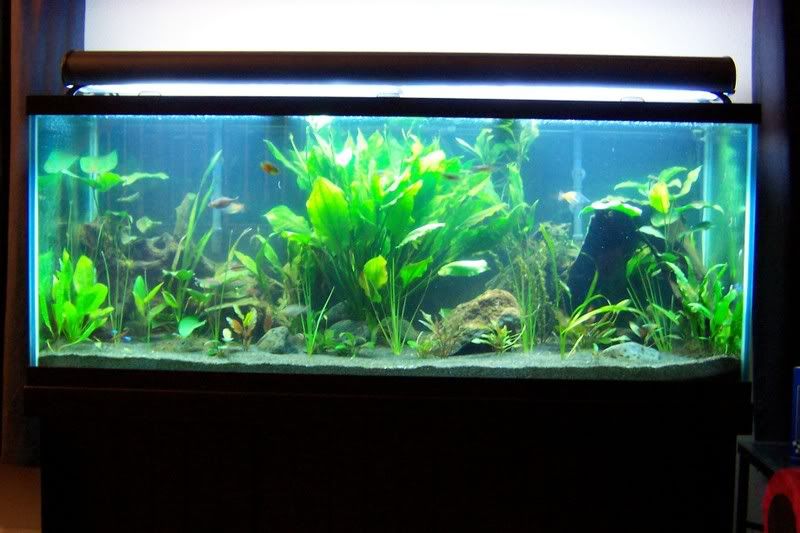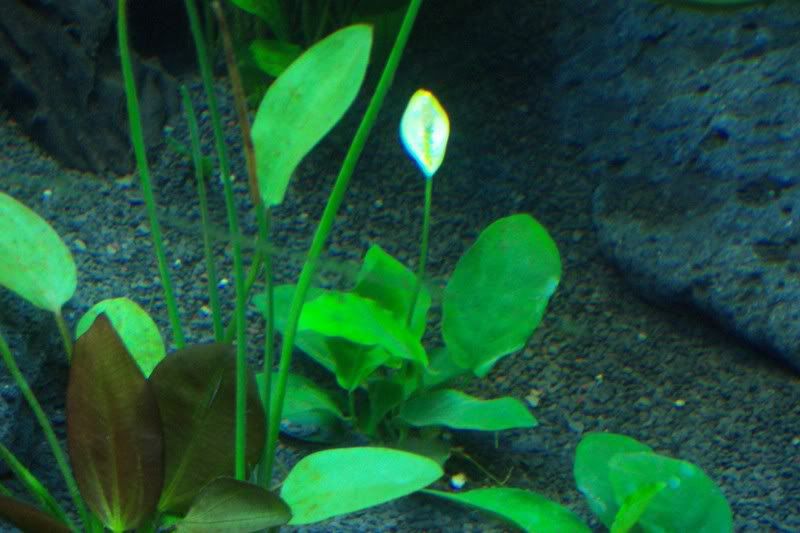 That looks amazing, well done! Are you using any ferts, co2 etc?
---
ʎɐqǝ uo pɹɐoqʎǝʞ ɐ ʎnq ı ǝɯıʇ ʇsɐן ǝɥʇ sı sıɥʇ
nice
---
Please explain the fertilizers used and whether or not CO2 is used. This tank is awesome!
---
The soul is the same in all living creatures, although the body of each is different. Hippocrates.
Oh yeah, no CO2 either. Maybe down the road, but I want the automatic setup, and that is $$, and so far I do not think I NEED it.
Posting Rules

You may not post new threads

You may not post replies

You may not post attachments

You may not edit your posts

---

HTML code is Off

---