20 gal long planted Celestial Pearl Danio tank
---
i have 10 Celestial Pearl Danio in there. they are spawning. my first fry is almost a adult. i have a few stages of fry in there. i really want to work on breeding these out a little more. i should get another female or two. i will me moving the plecos and cories out soon.
lighting is a T5 36w set up. no co2. plants are thick java moss and guppy grass. i also have one java fern on the driftwood. the pearls hide in the moss and guppy grass. the fry swim on top of the plants darting in if they feel threatened. i hope to get more fry with the other fish moved out.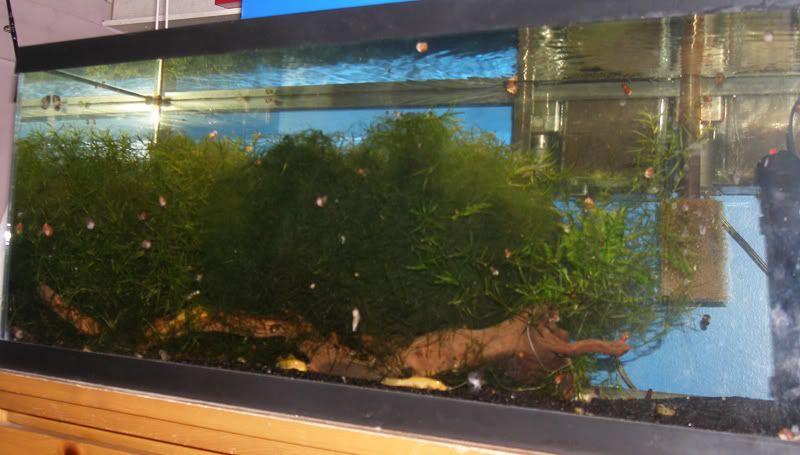 Nice setup.8)
---
Sent from my desktop or phone or whatever else I am holding on to

I'm ready for the pressure.
The drama and the pleasure!

If there is one thing I want to see here, it's HUMOR.

I believe I can fly!
I believe I can touch the sky!
I think about it every night and day!
I stand in awe of my body.

Posting Rules

You may not post new threads

You may not post replies

You may not post attachments

You may not edit your posts

---

HTML code is Off

---