2.5 Gallon Planted Betta/Snail/Shrimp
---
I decided to just go ahead and put up a journal of my 2.5 gallon. It is home to one male double tail halfmoon betta (Pongo), a tiger nerite snail (Sher Khan) and will be getting 5 ghost shrimp on Thursday. It is non-filtered and currently doesn't have a light or heater but it will be getting both on Thursday. As far as plants it has 4 Crypt Wendtti and 5 Java Fern in a 1.5" deep super fine gravel substrate. It also has a large piece of driftwood. To my surprise, my Crypts are actually thriving so far (they have been in for two weeks now) and even has some new growth. My java ferns don't have a notable difference, I may need to pull them out and attach them to some rocks.

Pongo is the biggest drama queen EVER. I walked into the bathroom to see if the cat was using her makeshift toilet (we're toilet training her) and I noticed Pongo sink straight to the bottom right next to the front glass. I walked up to the tank and he was just sitting there so I wiggled my finger on the glass a bit and he turned around, then started grumpily eating pieces of the algae wafer that are scattered across the substrate and spitting them out. I dropped a couple bloodworms in the tank and he immediately surfaced and began attacking them viciously. And when I say viciously, I mean viciously. He jumped out of the water he went at the worms so hard and thrashed them all about, splashing water everywhere like he was a shark trying to rip a piece off. He is such a character.
You might want to make a cover so he doesn't jump out. Have any pics?
---
Keep Smiling~Carole


The tank has a glass lid on it. I only removed it to feed. Here are the photos;
This is when I FIRST set up the tank so the plants are a bit sad looking;
Pongo;
Sher Khan;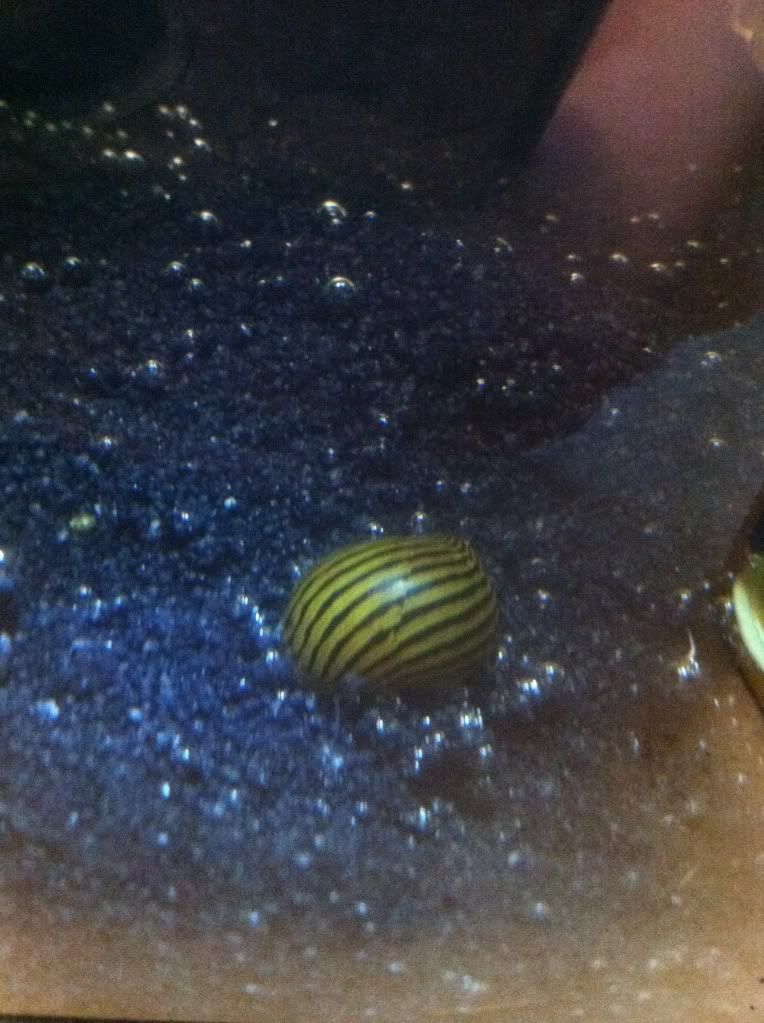 The driftwood in the tank;
Pongo's "zombie eye";
The bubble nest he made the second day home;
Photobombing a picture of his nest;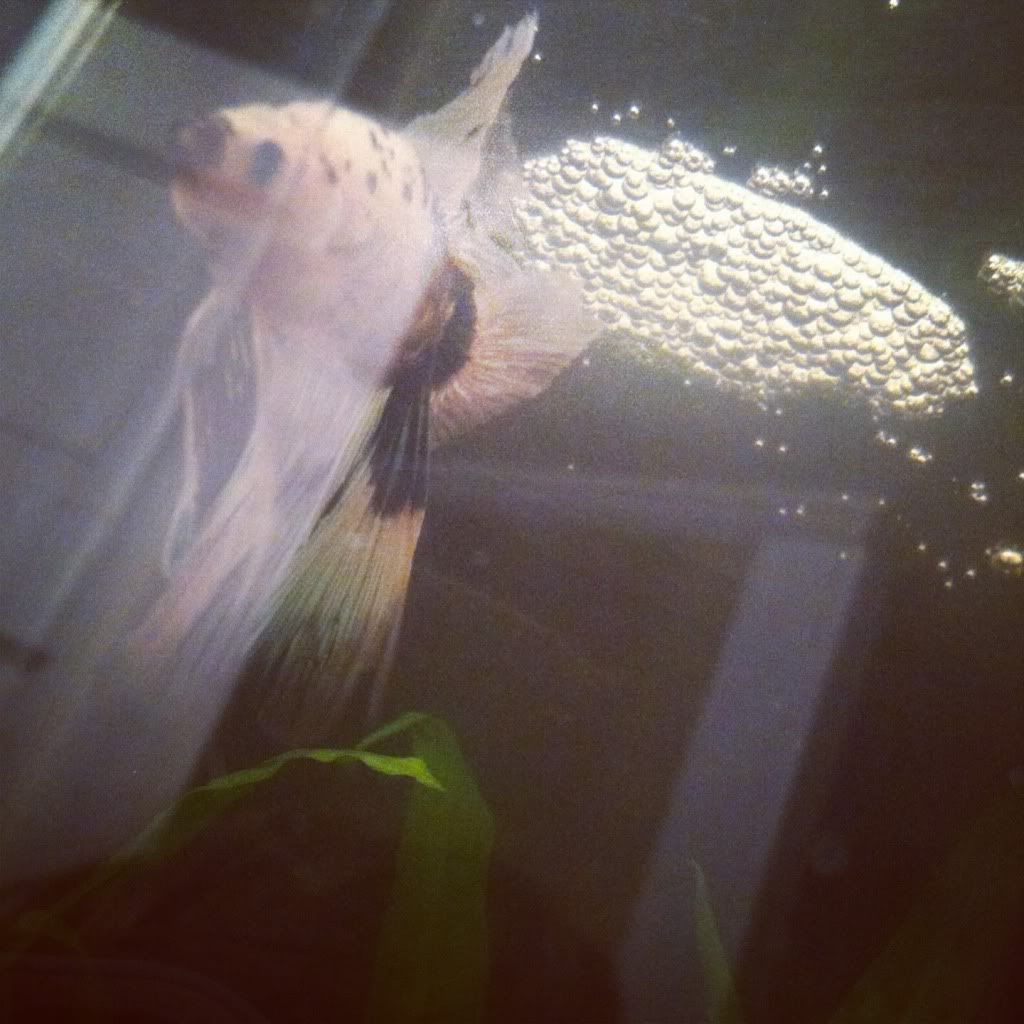 Pongo while the driftwood was boiling;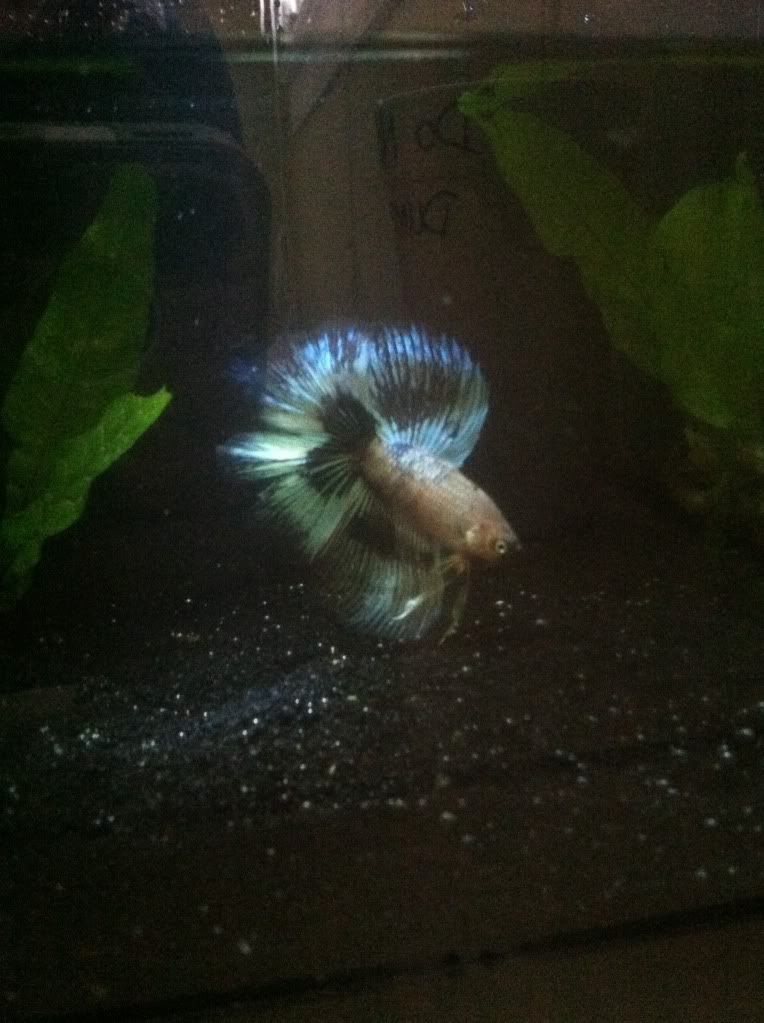 The plants a few days ago (sorry about the glare);
My crypts farthest from the window (look at all the growth!);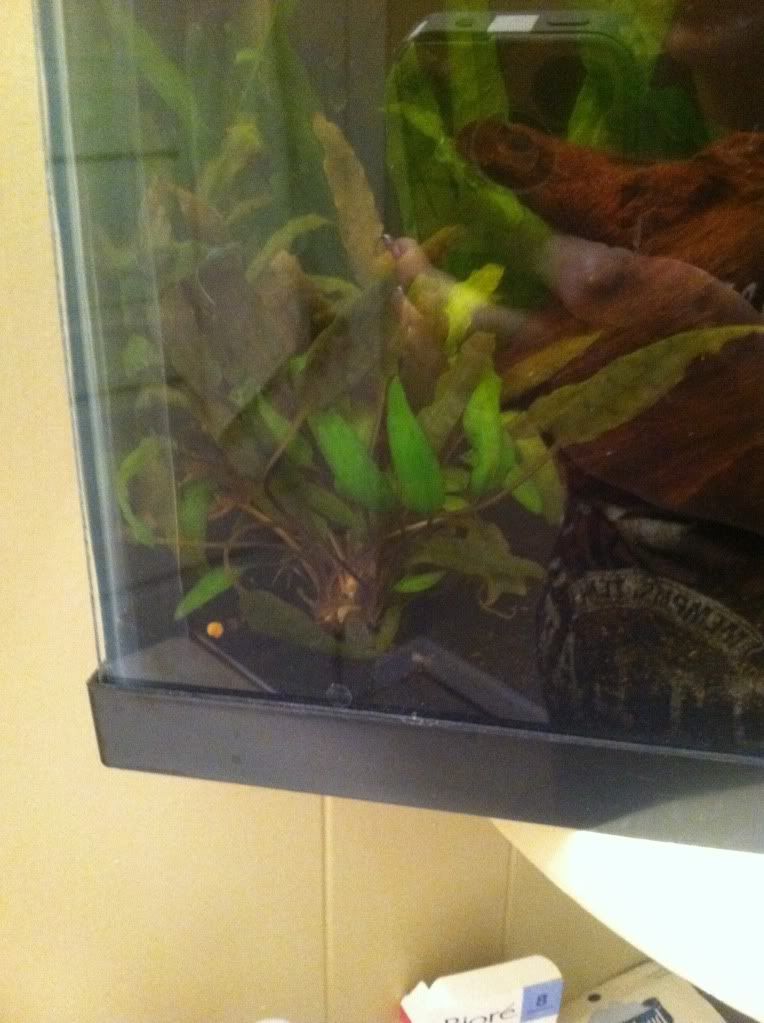 New growth on the crypt;
I cannot WAIT to get my light for this tank. My fertilizer should be in soon too but I am SO SICK of the glare!!!! I may move him to my nightstand after I get the light. (;
Posting Rules

You may not post new threads

You may not post replies

You may not post attachments

You may not edit your posts

---

HTML code is Off

---