well the glass is in and sealed up . i filled it with water and its hold . so far 12 hours.
here are some pics..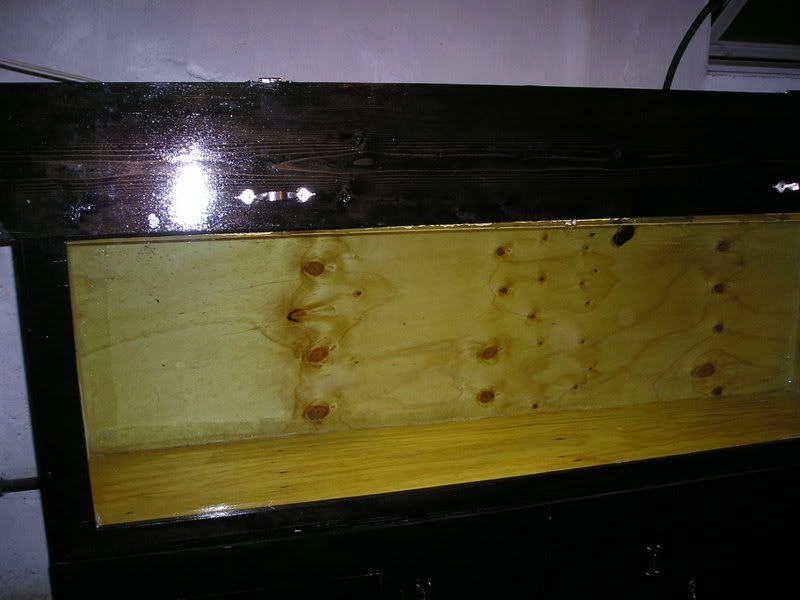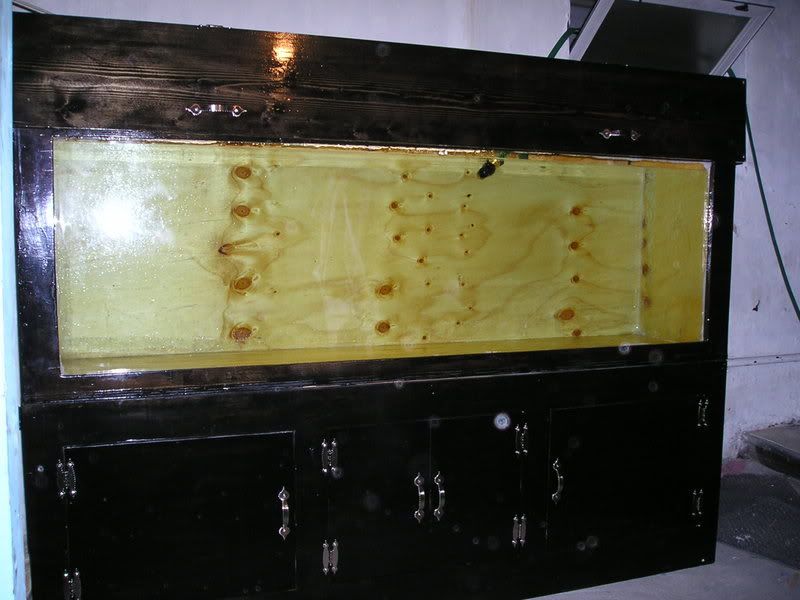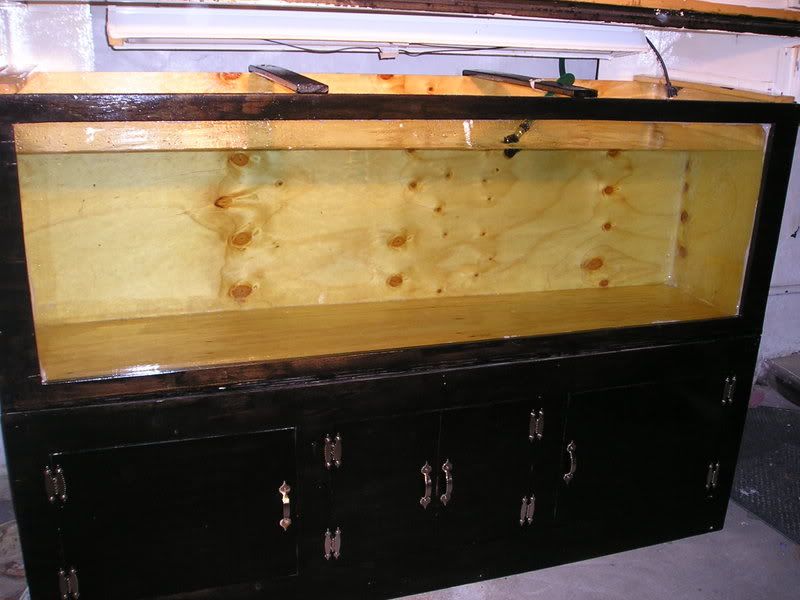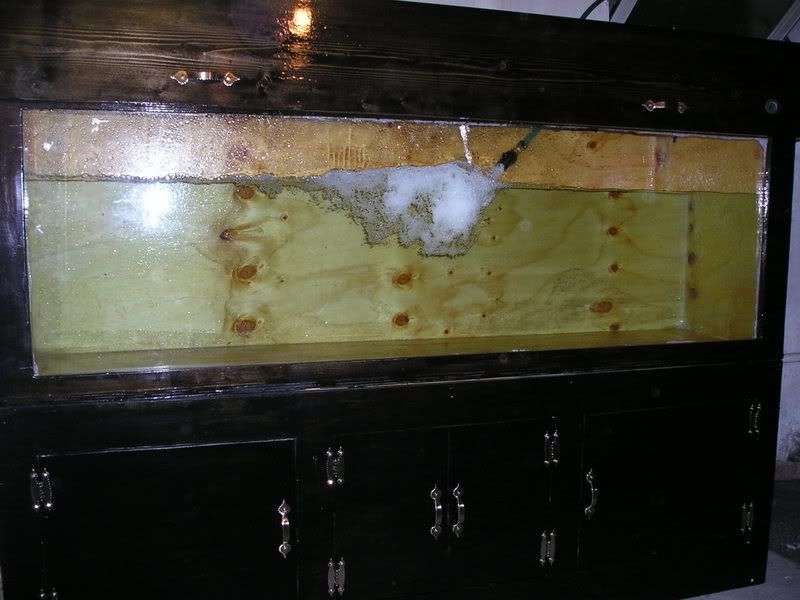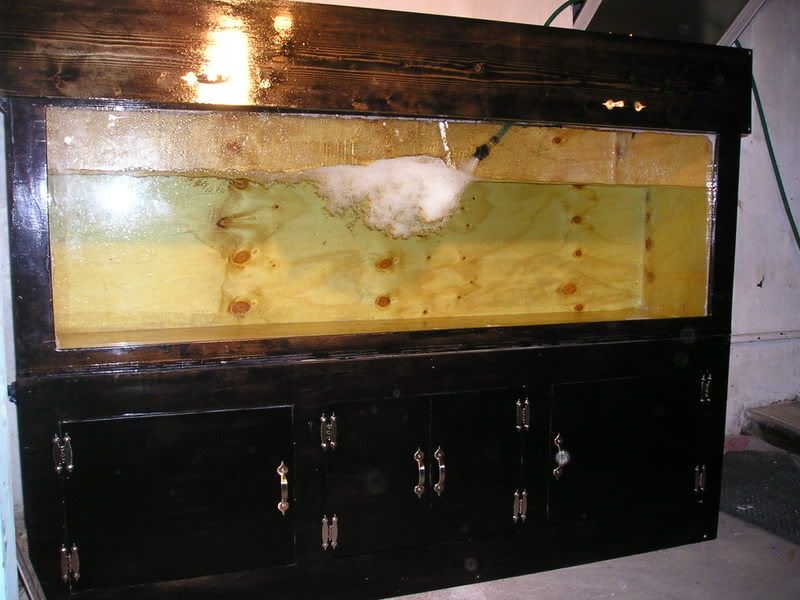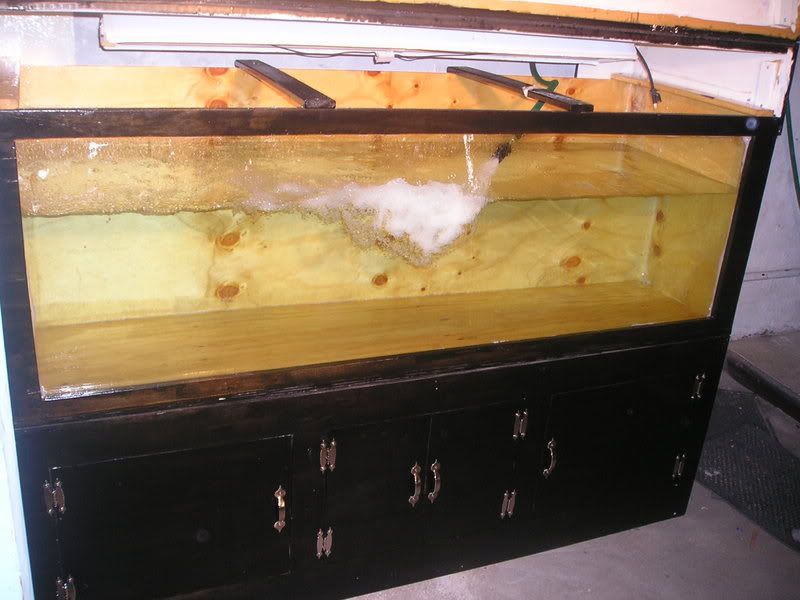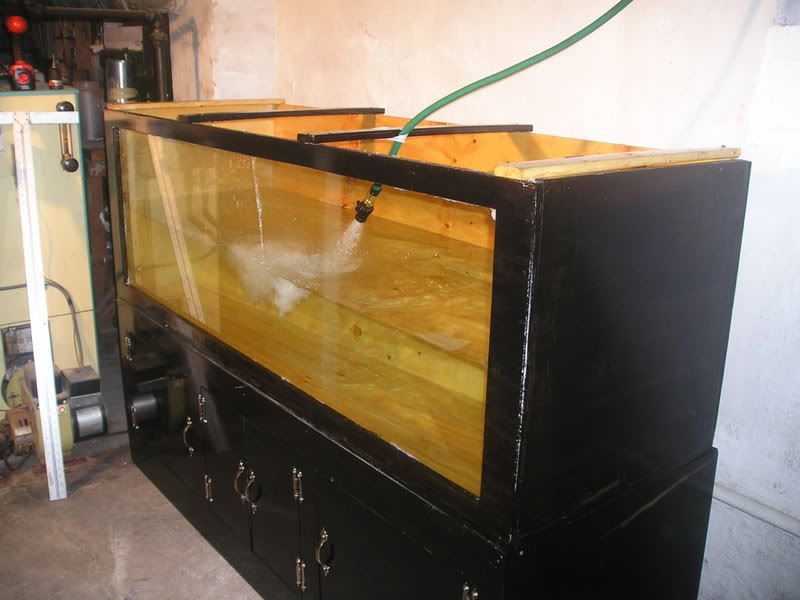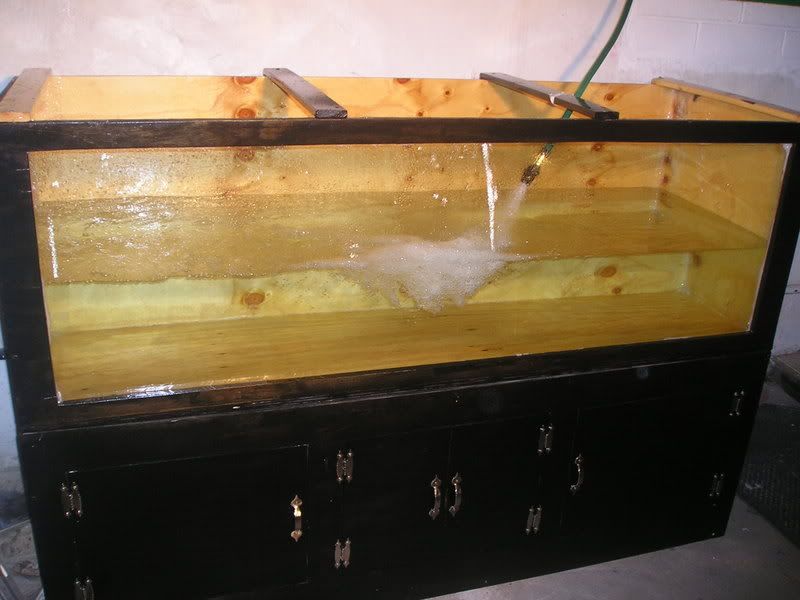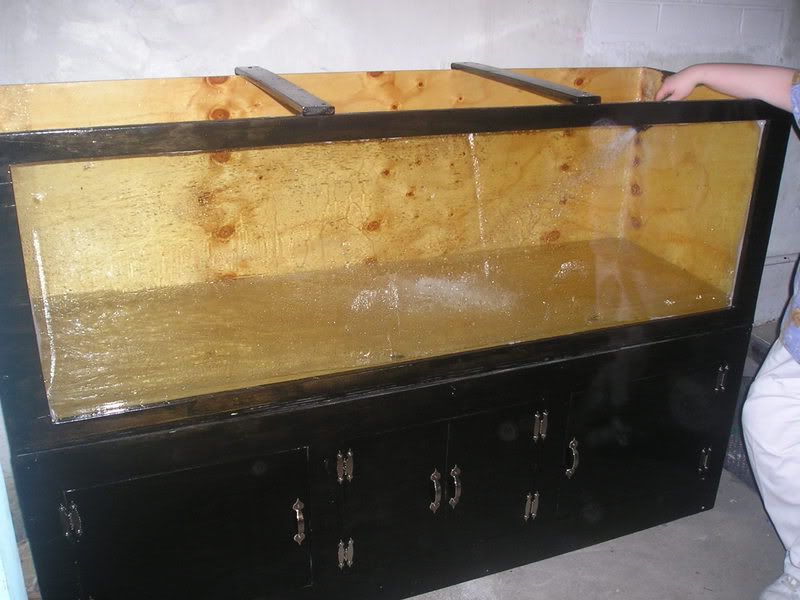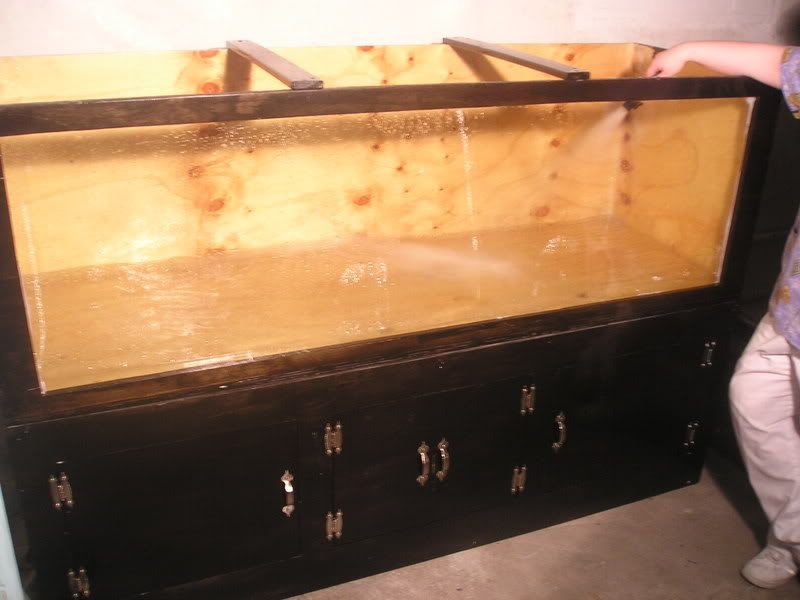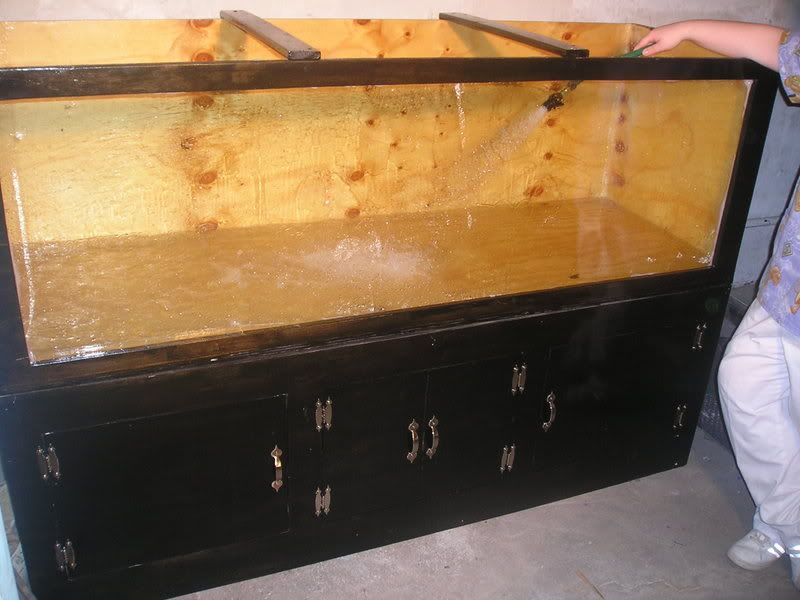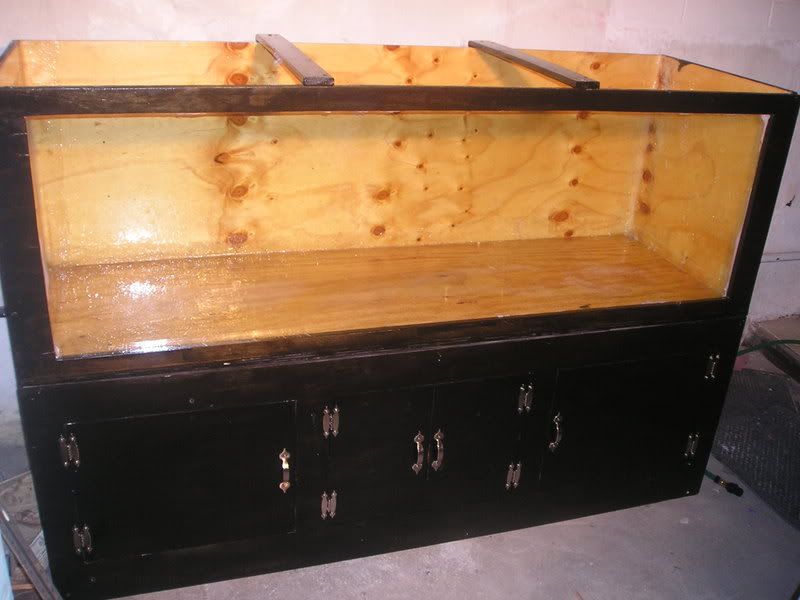 i dont under stand what you mean when you say is the even a tank in there ?

stocking will be my angels and groumies and some catfish and sharks .
Brandon this is a homemade plywood tank. often constructed as tanks that size maed of plywood are cheaper then glass tanks.

I'd like to inquire as to what you sealed the plywood with? Most use fiberglass and epoxy, yours looks like varnish. What are the dimensions and thickness of the glass so I can try to remember if anyone ever asks about building a tank of their own.

Looks nice thus far.
all i can say is wow. can we get specs on it? what did you seal the wood with?
---
women want me, fish fear me
i would also like to know what you sealed the wood with? and also how thick your wood there is as thats a lot of water to hold in - gonna be a lot of force put on your wood. something i might consider doing myself so it would be good to know.
Posting Rules

You may not post new threads

You may not post replies

You may not post attachments

You may not edit your posts

---

HTML code is Off

---