180 gallon progress *** Pics****
---
[img]http://i131.photobucket.com/albums/p299/paisley_tele/****118.jpg[/img]
[img]http://i131.photobucket.com/albums/p299/paisley_tele/****115.jpg[/img]
[img]http://i131.photobucket.com/albums/p299/paisley_tele/****114.jpg[/img]
[img]http://i131.photobucket.com/albums/p299/paisley_tele/****113.jpg[/img]
[img]http://i131.photobucket.com/albums/p299/paisley_tele/****112.jpg[/img]
[img]http://i131.photobucket.com/albums/p299/paisley_tele/****111.jpg[/img]
[img]http://i131.photobucket.com/albums/p299/paisley_tele/****110.jpg[/img]
[img]http://i131.photobucket.com/albums/p299/paisley_tele/****109.jpg[/img]
[img]http://i131.photobucket.com/albums/p299/paisley_tele/****108.jpg[/img]
[img]http://i131.photobucket.com/albums/p299/paisley_tele/****107.jpg[/img]
[img]http://i131.photobucket.com/albums/p299/paisley_tele/****106.jpg[/img]
[img]http://i131.photobucket.com/albums/p299/paisley_tele/****105.jpg[/img]
[img]http://i131.photobucket.com/albums/p299/paisley_tele/****104.jpg[/img]
[img]http://i131.photobucket.com/albums/p299/paisley_tele/****103.jpg[/img]
[img]http://i131.photobucket.com/albums/p299/paisley_tele/****102.jpg[/img]
[img]http://i131.photobucket.com/albums/p299/paisley_tele/****101.jpg[/img]
[img]http://i131.photobucket.com/albums/p299/paisley_tele/****100.jpg[/img]
[img]http://i131.photobucket.com/albums/p299/paisley_tele/****099.jpg[/img]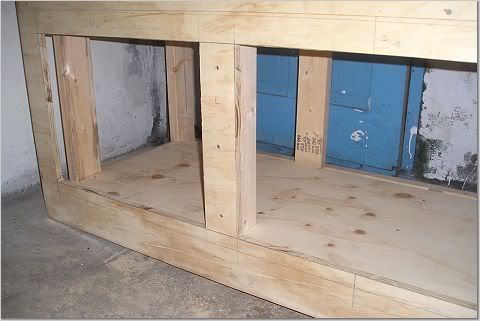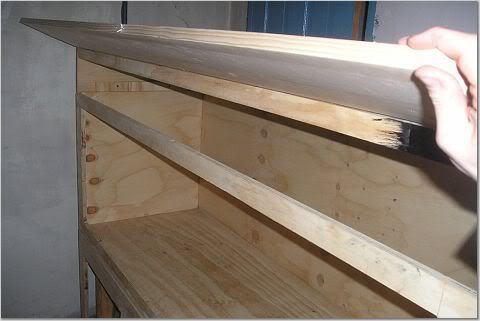 i see its coming on, its going to look great
:D how long do you think it will take until it is finnished?
---
About As Innocent As a Nun In a Cucumber
Field
Looks like you've put an incredible amount of work into this paisley_tele.

What are your plans for the tank, and what are you doing for lighting etc?

Please keep the pics of your progress coming - can't wait to see it all coming together :)
---
ʎɐqǝ uo pɹɐoqʎǝʞ ɐ ʎnq ı ǝɯıʇ ʇsɐן ǝɥʇ sı sıɥʇ
Impressive.
What are you going to put there?
Not the monsters I hope.
---
Sent from my desktop or phone or whatever else I am holding on to

I'm ready for the pressure.
The drama and the pleasure!

If there is one thing I want to see here, it's HUMOR.

I believe I can fly!
I believe I can touch the sky!
I think about it every night and day!
I stand in awe of my body.

Looks brilliant so far. Keep us updated.
What will you stock it with? :)
You've clearly put much effort into it. :D
thats gonna look lovely with fish and water in it!
looks great so far!!
Posting Rules

You may not post new threads

You may not post replies

You may not post attachments

You may not edit your posts

---

HTML code is Off

---