120 gal planted
---
12 angels stay in a big group lost a couple but the rest are growing fast.
20 guppies with who knows how many fry. angels i hope are keeping them in check.
4 SAE wonderful fish really like them
1 CAE which doesnt bother anyone
1 GCAE that bothers the CAE
1 elephant nose really cool hides out a lot doesnt bother any of the fish
plus cherry shrimp
lighting is a 302w set up from ahsupply.com with co2 and ferts added.
not even going to start naming the plants. there just too many to start with.
pics of the tank coming soon.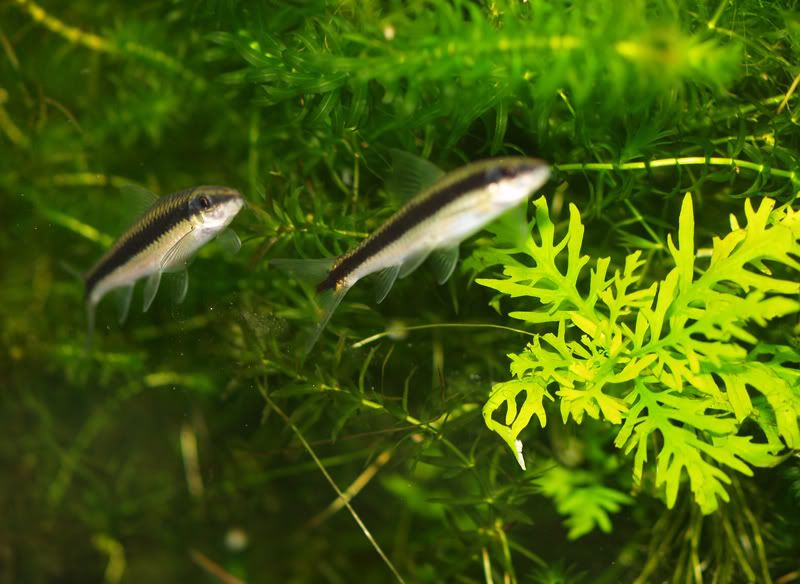 Nice pics.:D Eh? Where's the full tank shot?
---
Sent from my desktop or phone or whatever else I am holding on to

I'm ready for the pressure.
The drama and the pleasure!

If there is one thing I want to see here, it's HUMOR.

I believe I can fly!
I believe I can touch the sky!
I think about it every night and day!
I stand in awe of my body.

still need to take them. been trying to fix the tank up a little..... took a couple weeks off and it all went crazy.
Great pics
---
Tracey :D
Plecos: Common, Gold Spot, Clown, Butterfly
Loaches: Clown, Yoyo, Khuli, Sidthimunki

When there is no enemy within, the enemies outside cannot hurt you. ~African Proverb


"A real friend is one who walks in when the rest of the world walks out."
Posting Rules

You may not post new threads

You may not post replies

You may not post attachments

You may not edit your posts

---

HTML code is Off

---