Your tank looks good so far!
Quote:
It is still going strong. My rabbit snails just had eggs hatch (i think they came from eggs) but I have a few of those babies crawling around and they leave my plants alone for the most part.

Just plan on taking a lot of time filling your tank up with water both the first time and each time you do a water change (by a lot I mean 5 or 10 minutes longer than normal). Normally what I'll do is have water sitting out for a couple days so I don't have to mess around with adding anything to the tap water then I'll pour the water into a tall pitcher (similar to what I normally use to make juice or something in the summer time) something that makes pouring really easy...I'll then pour it into the tank but 'catch' the water right on the surface with my free hand otherwise the sand will go everywhere along with the rocks if I'm not careful.

When I clean the surface of the sand (not a water change) I need to replace about a half gallon of water I'll just open the top of my filter and pour it onto the intake side that way it helps break the fall of the water and it doesn't come crashing down in the tank.

Good luck
Well here is my attempt..It looks like a 5th grader designed it.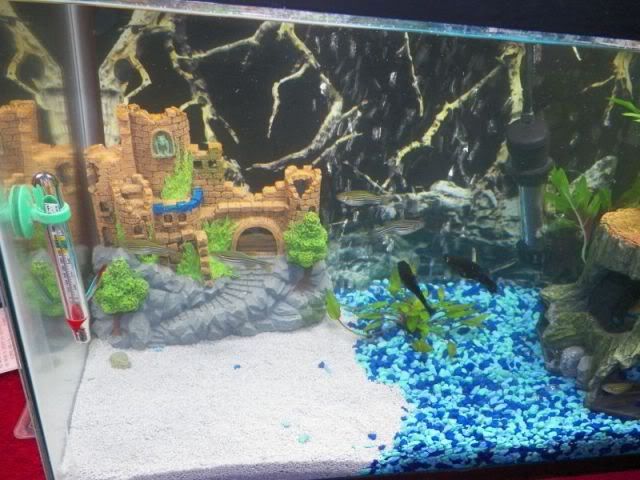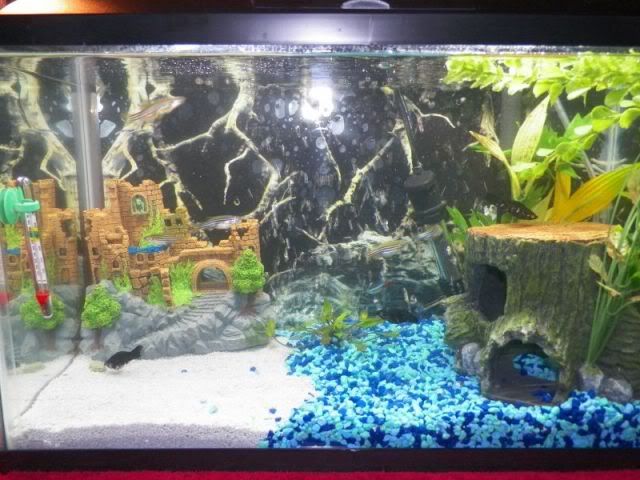 ---
Posting Rules

You may not post new threads

You may not post replies

You may not post attachments

You may not edit your posts

---

HTML code is Off

---