Mystery eggs
---
I was examining the new leaf sprouting on my Anubias, and I spotted several clearish eggs placed on the leaves.
The community in this aquarium has been together for many months, and I've never seen eggs before.
I have:
7 neon tetras
6 rummynose tetras
1 albino bristlenose plecostamus
2 african dwarf frogs (was 3, but I just lost one... old age, as far as I can tell)
6 hatchetfish
Can anyone identify this egg? You can actually see two of them in this photo, one atop the uppermost leaf on the plant, and one dead center in the photo. The eggs are roughly 3/32" in diameter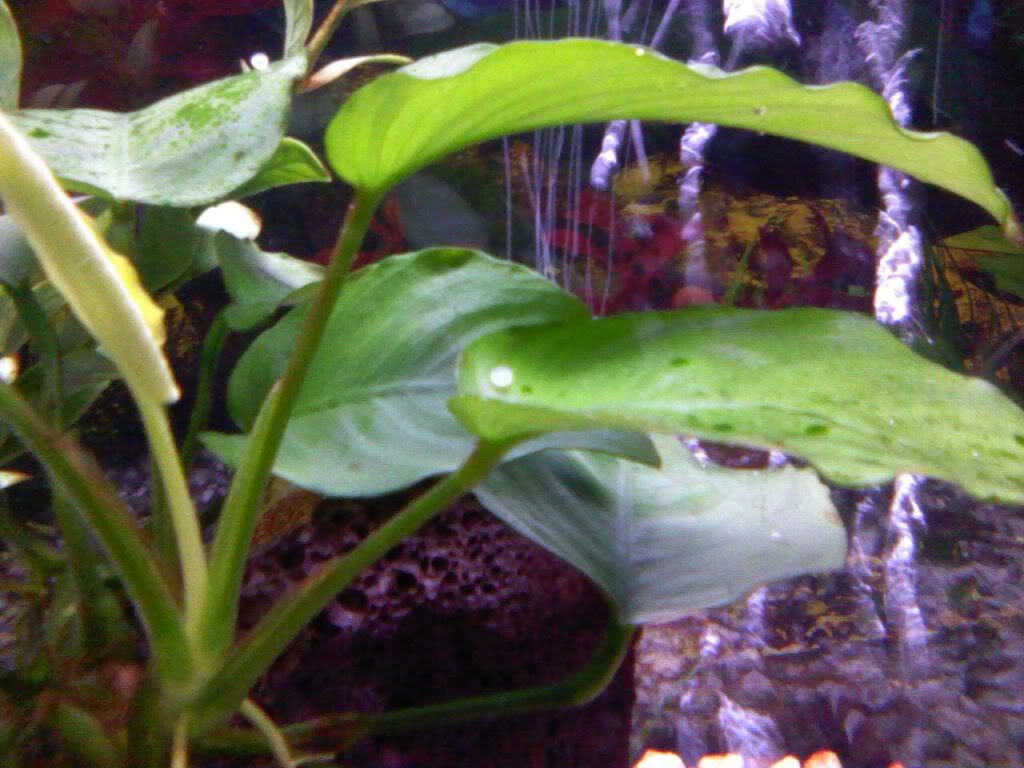 ---
Last edited by DanMarion; 09-08-2010 at

10:04 PM

.
i have one of those in my tank but i keep none of the fish species you have.so i guess your guess is as good as mine
---
5x2x2 aro,highfin bat,fei feng,ST,albino tinfoil,c.perch
4x1.5x1.5 planted tetras,harlequins,
otto,WMM,2 types of celebes rainbows,rcs,amano, bamboo,red ramhorns,MTS
3.5x2.5x2 flowerhorn,pleco
3x1.5x1.5 russel's lion,blue cleaner,sixline and leopard wrasse,maroon clown pair,green chromis,scorpion,tiger cowrie,turbo,lyretail anthias,jewel,anemone,star polyp,marbled and giant green mushi,zoa
2x1x1 nano sw shrimps
22 May 2012
Posting Rules

You may not post new threads

You may not post replies

You may not post attachments

You may not edit your posts

---

HTML code is Off

---