My Guppy Breeding tank
---
Tank Size- 10 Gallon
Temperature- 79 Farenheit
Species- Fancy Guppy
Cheap power filter- soon to be a Aquaclear 50
Lighting- 25 Watt reptisun 5.0
Food used for conditioning- Tropical Fish Flakes
Food for future fry- Crushed Livebearer flakes, Altered Egg Yolk, Brine Shrimp Cubes
Weekly 25% change-Freshwater
Plants/Protection- 3 Bunches of Anacharis and a small log piece
Air temperature Lowest=40F Highest=70F
I think the mother will give birth anytime now. She's already losing her apetite and hiding alot.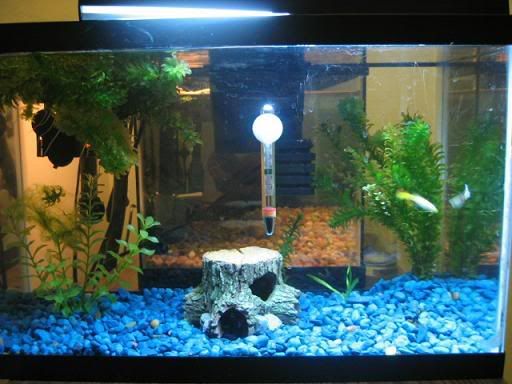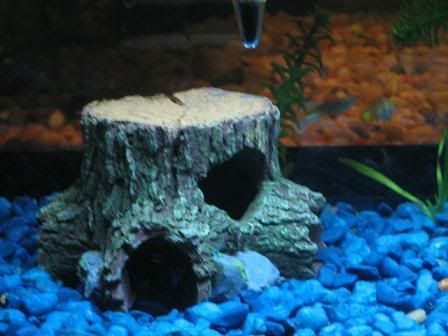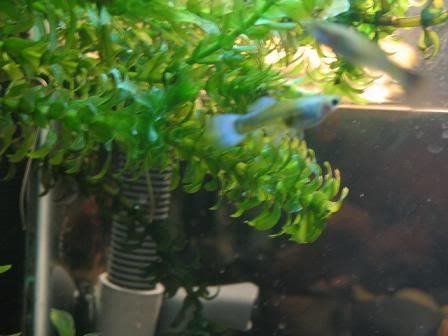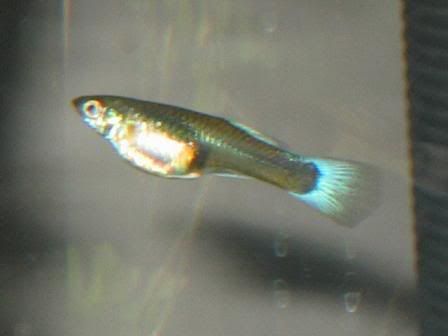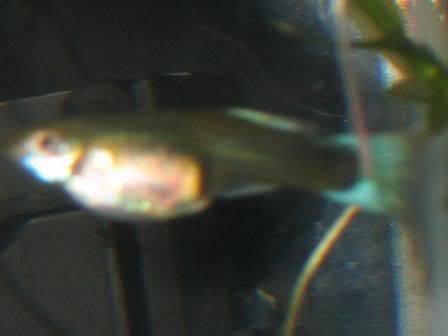 I will keep you guys updated.
---
20 Gal Long
Justice-Hatchling W. Painted Turtle
Tweek-Chinese Algae Eater
African Driftwood
Fluval 305 Canister Filter
Anacharis

=======================

10 Gal-guppy breeding tank
2 Pregnant Guppies
Anacharis, Corkscrew
Some random power filter
Good luck with it Radlations :)
---
ʎɐqǝ uo pɹɐoqʎǝʞ ɐ ʎnq ı ǝɯıʇ ʇsɐן ǝɥʇ sı sıɥʇ
Goodluck with breeding the guppys!

there is a lot of joy and excitement in breeding fish :D
i absolutely adore that cave! :D
Nice fish and tank mate!

Thats quite nice colouring in it considering it a female..You ever considered line breeding?it could get you some really nice fish and you could even make some show guppys!

Hope you get plenty more fry out of her

Jamie :D
good luck with the guppies. i just had my first set of platty fry last night 9:07pm. sum are all white. does any 1 know if thats normal or are they dead?
Posting Rules

You may not post new threads

You may not post replies

You may not post attachments

You may not edit your posts

---

HTML code is Off

---