My Baby Guppy and Swordtail Pictures
---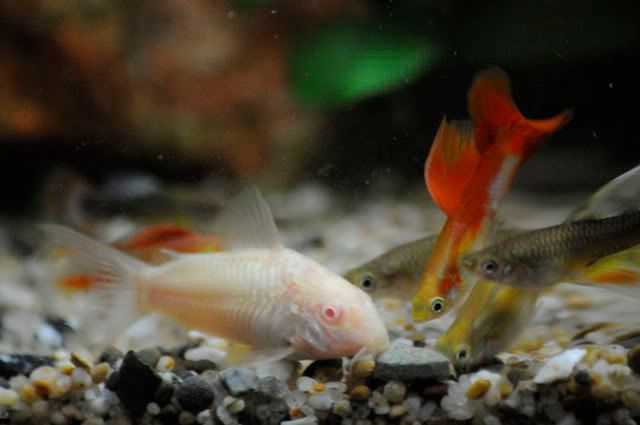 Eating Cory food.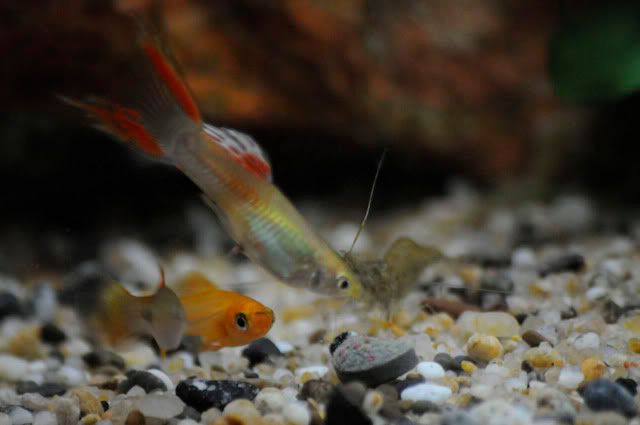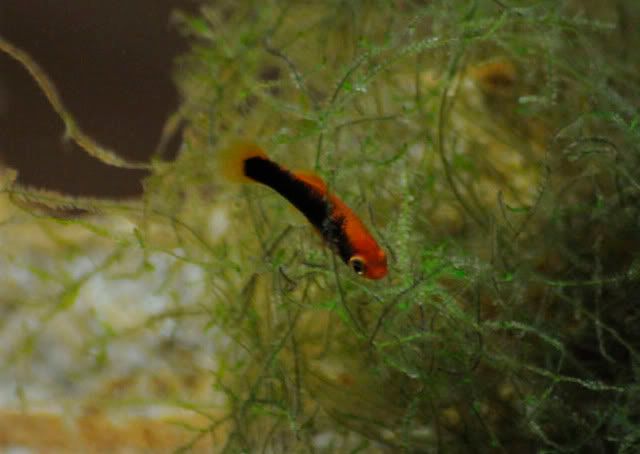 My favorite lil guy. The only surviver of a litter from a red eyed high fin lyre tail swordtail and orange and black swordtail.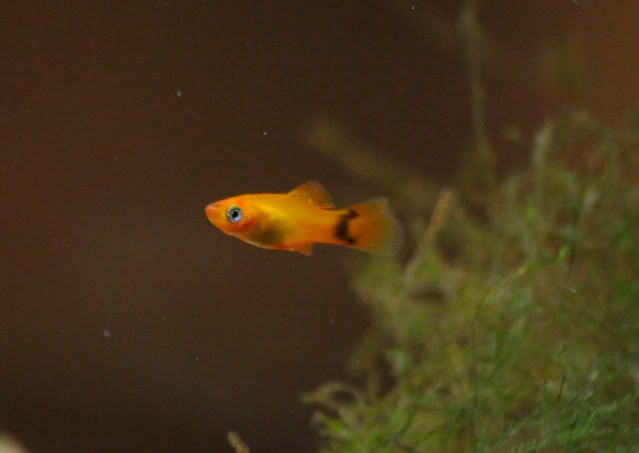 Mickey Mouse Swordtail
very nice, possible full tank shot? what size tank, whats in it, what camera, filtration . . .?
Whole Tank
---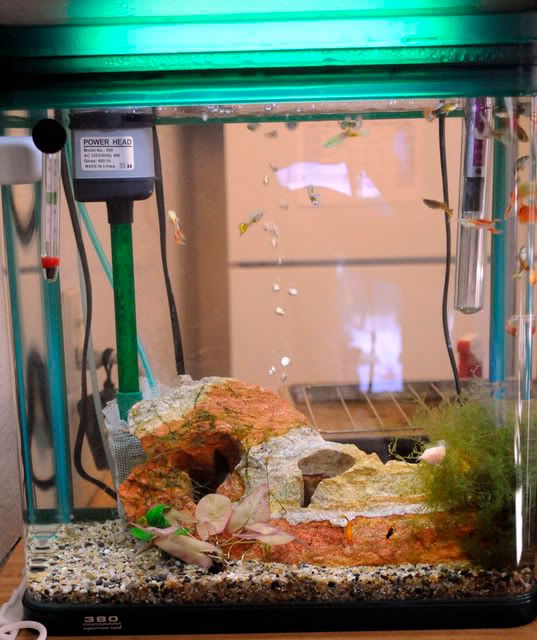 This is a Via Aqua (manufactured by a local fish store) 10 gallon with built in filtration. In the tank I have a handful of baby Sunrise guppies, a few others that I cannot name, a few orange Mickey Mouse Swordtails, one Pineapple Swordtail, one Red-eyed High-Finned Lyre-tail Swordtail mixed with an Orenge and Black Swordtail. Also I have a white Mickey Mouse Sword that just gave birth to a few fry the other day. I don't know who the father is... I know it seems as though I probably have a few too many in this 10 gallon, but I do weekly water changes (20 percent) and they seem to be thriving. Some of the larger Sunrise (I call them Bon-Bons) are almost big enough to be moved to my main tank. Also there is a Cory, Otto, and Chinese Algae Eater.
I shot these with my Nikon D300 with a 300mm macro lens, ISO 1600, 1/60, f/4.
I put netting around the filter intake because it kept sucking up the newborn fry and I got sick of fishing them out with a spoon. Also, I put in java moss for the newborn fry to hide in. Also, this particular tank has A LOT of flow.. I think it's a good thing.. keeps them strong. I feed them Mysis shrimp, frozen bloodworms, LiquidLife Marine Plankton, flakes, sinking pellets, but mostly Daphnia.
---
Last edited by rhacmac; 02-10-2009 at

12:43 PM

.
Posting Rules

You may not post new threads

You may not post replies

You may not post attachments

You may not edit your posts

---

HTML code is Off

---