koi angelfish pair Im hoping should lay eggs 2nite
---
Koi male and female.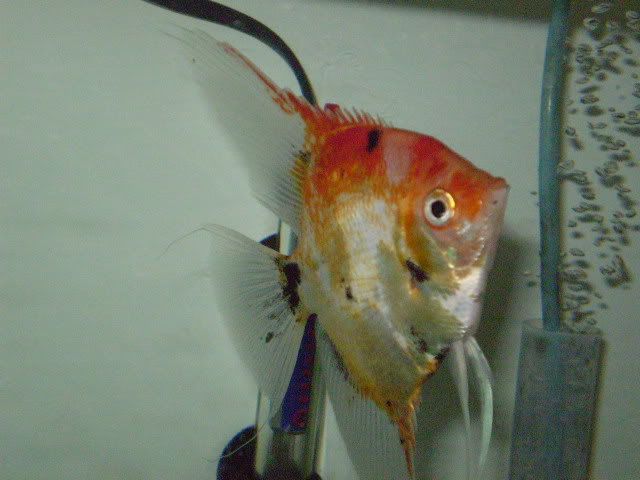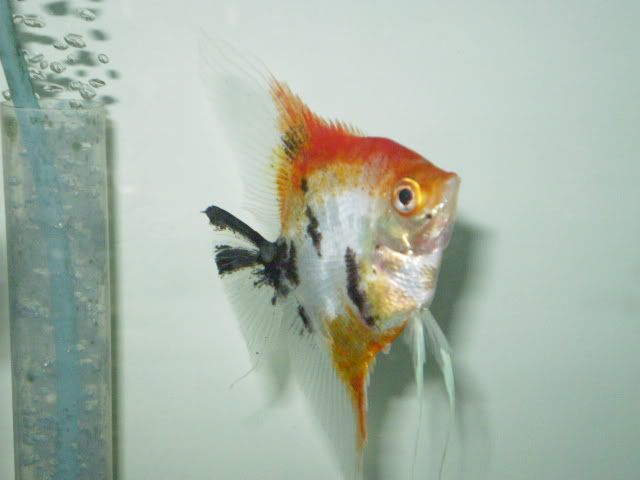 Beautiful fish. Here's hoping for eggs!
---
If you don't stand up for something you'll fall for anything...
whoa took me forever to figure out those were two fish lol. they are very beutiful. good luck!
I also have a pair that i think are attempting to breed but im not sure if its two females or a male and a female! One laid eggs while the other seemed to defend off all other fish. If he was male i think he forgot to do his job and fertilize the eggs though cause he was to busy defending. so long story short all i got was a spot of clear eggs that just stayed clear.

is it that the male is inexperienced being there first time, not to bright, or another female?
if its is there first few times the male can be very defencive charging the glass and such but nothing to be worried about. just give them space. The eggs will be CLEAR when laid and if not fertilized the become white rather fast, they hatch in about 60 hrs and you will see them wiggling on what ever surface they were laid on. if over nite they all turn white either you have a male new to breeding and figuring things out or 2females. here is what mine look like after 8hrs.
Posting Rules

You may not post new threads

You may not post replies

You may not post attachments

You may not edit your posts

---

HTML code is Off

---