Guppy (millions fish)
---
As we all know, guppies are a good started fish, and there fun to watch, but at the rate they breed, it can get annoying. i like to try and get pictures of the little guppy fry, but with my camera its hard at times unless you have the right background.
Heres a picture i took a while back...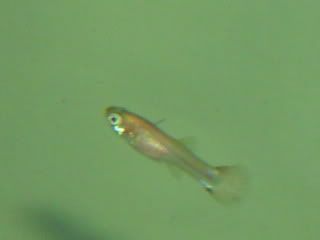 ---
Pterygoplichthys gibbiceps!
guppy fry are never a problem if you have a few predators housed in another tank
.
That is a good point gump, i have one tank set up right now and thats mainly for my pleco and guppies. I have another tank im cycling, for another pleco and some tetras, so i'll just keep on doin the same ol' scoop and dump.
---
Pterygoplichthys gibbiceps!
Posting Rules

You may not post new threads

You may not post replies

You may not post attachments

You may not edit your posts

---

HTML code is Off

---