Going to Try my Hand at Breeding Black Skirt Tetra
---
I am going to try to breed some of my Black Skirt Tetra. I have breeded guppies and want to try this now. I have 45, 20, and 10 gallon tanks. She is usually with 5 other BST but i took out what I believe is the female and put her in the 10 gallon by hereself. I am going to introduce a male in the next couple days. I hope I am doing this right. It is what I read somewhere. Here are a couple pictures of her: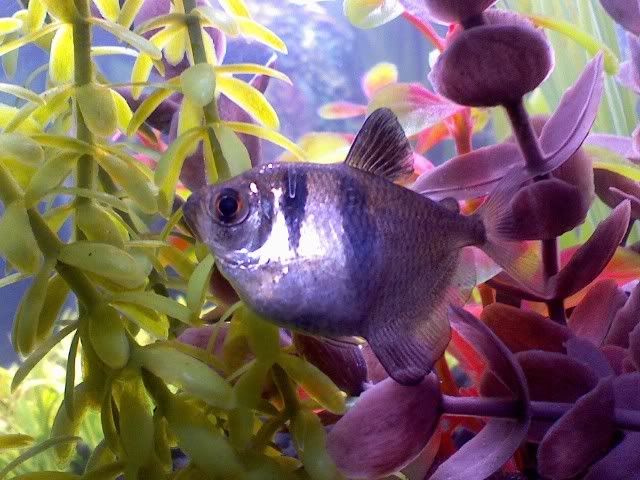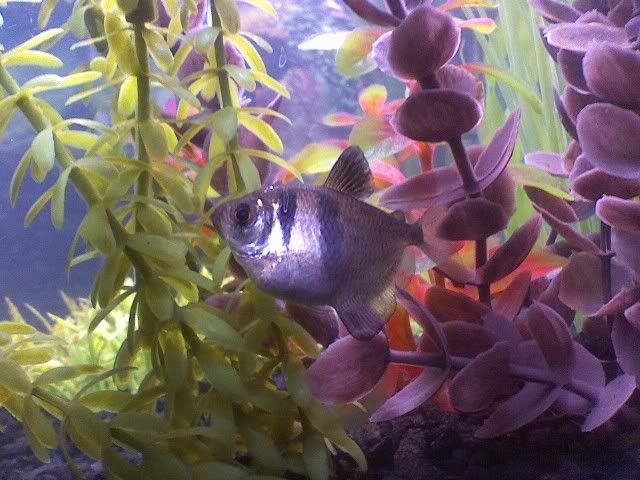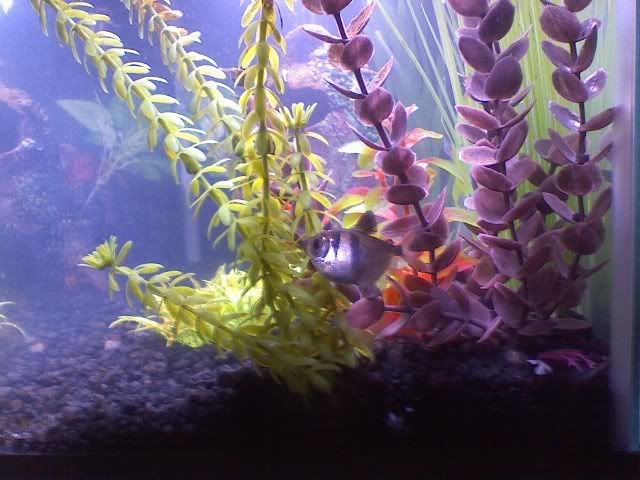 She looks a lot bigger in real life. If you look at her head on, she is super wide. Do you think she might let her eggs out soon?
Thanks for your help!
im not sure but i hope youll post some pics, i want to do this myself someday. thats exactly what my female looks like, super big (wide and just overall big) compared to the other ones. good luck!
I've got 2 females and 3 males. The males are smaller and slimmer bodied. The females are bigger, deeper bodied and, yes, get super-wide when full of eggs. I've never had any luck with them spawning though.

Good luck!
---
150 Gallon - Mostly American Cichlids
135 Gallon - Angelfish Community
75 Gallon - Odd couple (Polleni/Angelfish)
55 Gallon - African tank
20 Gallon Long - QT
10 Gallon - Empty

Very Nice Female!!! I am actually trying to breede these guys too. No luck so far. Im only 15 and if i remember correctly you're 14. good luck. If you get anything let me know.
---
Bow down to MTS!!!!!!!!
Posting Rules

You may not post new threads

You may not post replies

You may not post attachments

You may not edit your posts

---

HTML code is Off

---