Awesome!!!
---
My new grandson........Jordan Alexander
That's awesome! Did you ever find the cable for your camera? I think we'd all like to see some pics
...
that is so awesome!
---
never stop learning, as new things are discovered everyday.
Congrats!

I have two mated pairs in a 125g tank, but don't have the spare tanks around to move them into their own 40B's to try and raise fry. They never make it to the fry stage, all the eggs get eaten by day 2 I suspect mostly at night by the corys.

I'd actually be interested to see what happens if both pairs spawned at the same time. Everyone else would get crowded into the center and not allowed to move ;)

If you want to keep this going I would really consider doing live brine shrimp versus frozen. They take two days to hatch, so two hatcheries is enough to have a daily supply. You only want to feed baby brine shimp that still have their egg sack, otherwise they have next to zero nutrition value.

But of course, you also need an outlet for the fish. Some fish stores will take them, but don't expect to make any money (you'll be lucky to get 50 cents a fish, maybe more as store credit). If you live in a large area, and don't mind random people coming to your house, you can attempt to sell direct to owners.
I honestly haven't even thought much about selling them yet. At this point, I am still just enjoying watching them grow up. When I first decided to get a 55 Gallon, years ago, it was specifically to breed angelfish. I wanted to watch the parental instincts they are famous for, and to watch the fry grow up. So far, it's exactly as exciting as I'd hoped.
They are a little over 3 weeks old now. For the last week or so, I thought there were 10 fry, but this morning I confirmed 11. Not a huge success rate, but actually ideal for me right now since I have no idea where I would raise 30-200 Angelfish fry :P. I finally found the cable to the camera, only to learn that I have no picture-taking skills. Here's the best I got today: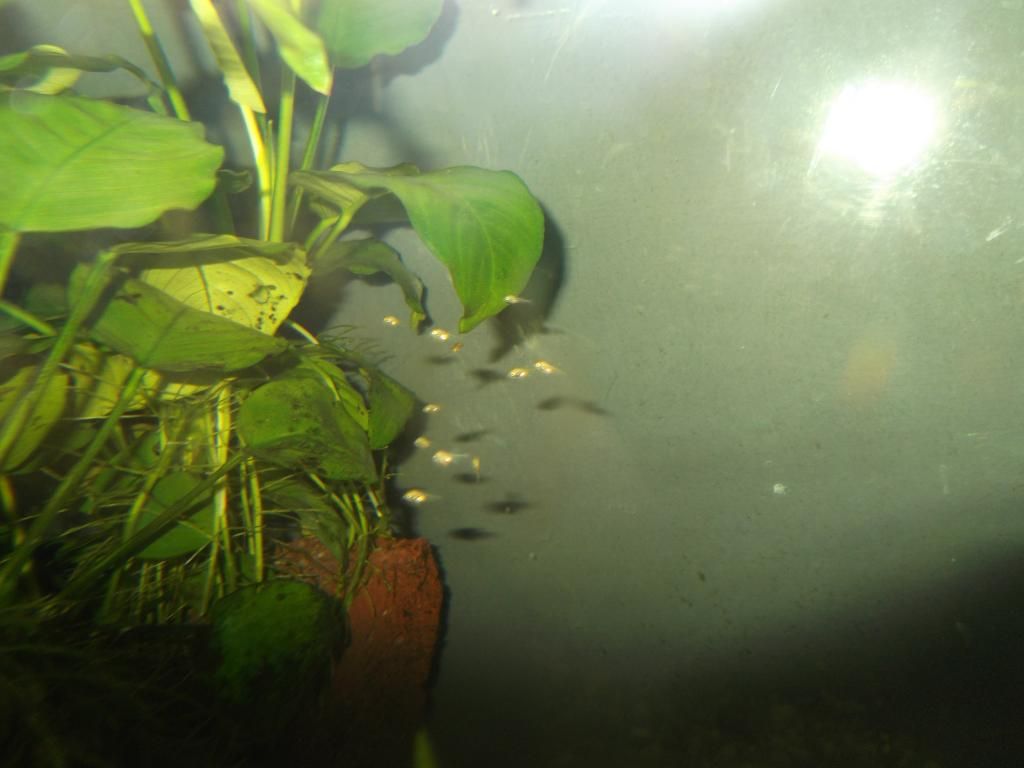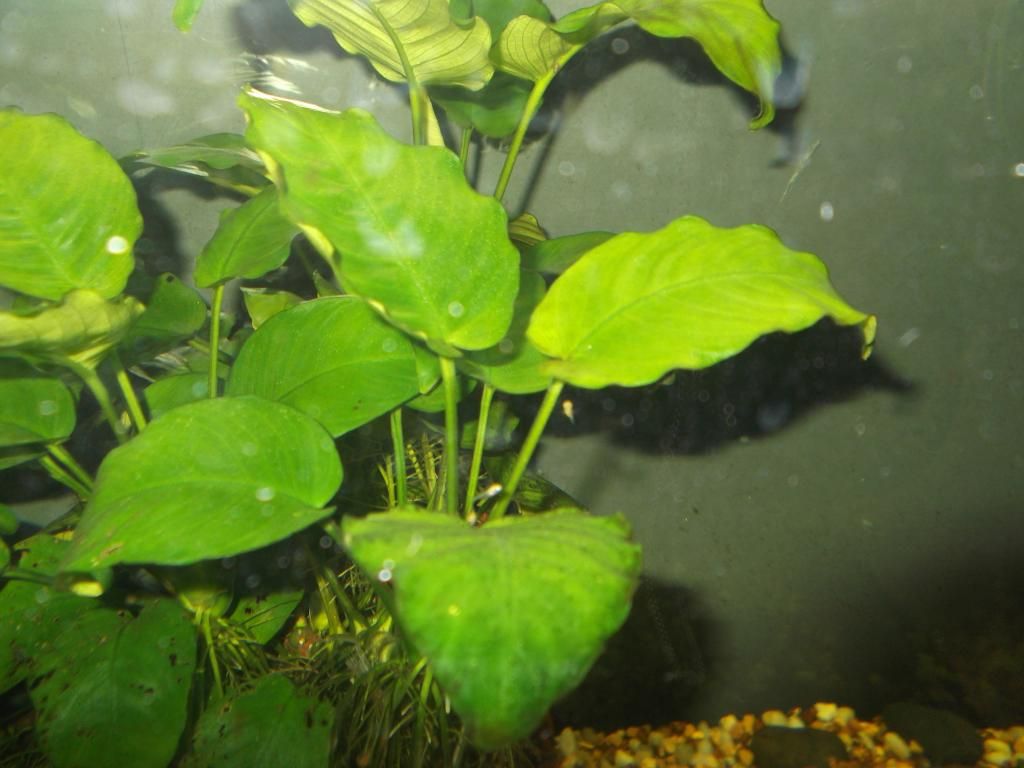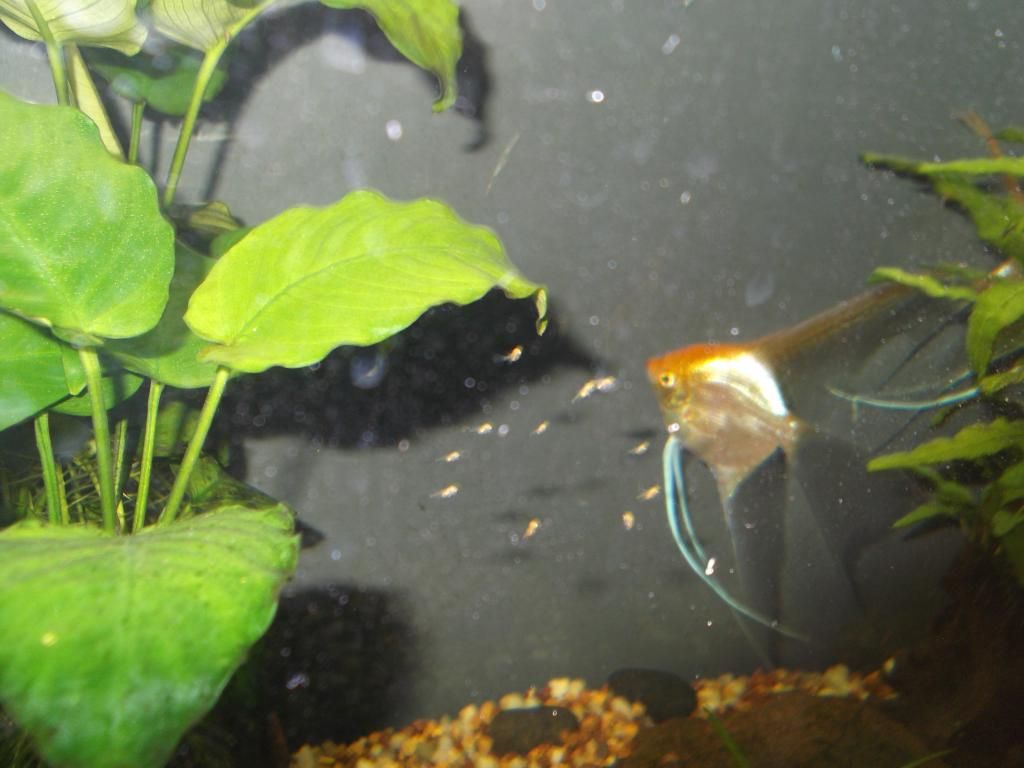 I would love to have some baby angel fish......by nice pics!
Thanks for sharing.
Posted via Mobile Device
Posting Rules

You may not post new threads

You may not post replies

You may not post attachments

You may not edit your posts

---

HTML code is Off

---