That is a LOTTA work (I have 2 more tanks that need new hoods if you ever get board and wanna see TN along the way
---
~ Life Is Too Short, Break The Rules, Forgive Quickly, Kiss Slowly, Love Truly, Laugh Uncontrollably And Never Regret Anything that Made You Smile.
Life May Not Be The Party We Hoped For, But While We're Here, We Should Dance. ~
Step 9
: Put it on the tank.
So your upgraded light should be completely finished now. This light went from 15 watts too 26 watts. If you use the 18watt bulbs which should fit just as well you can get 36watts total out of the hood.
The only change in appearance are the 3 or in some cases 1 screw head that is viable on the top of the housing.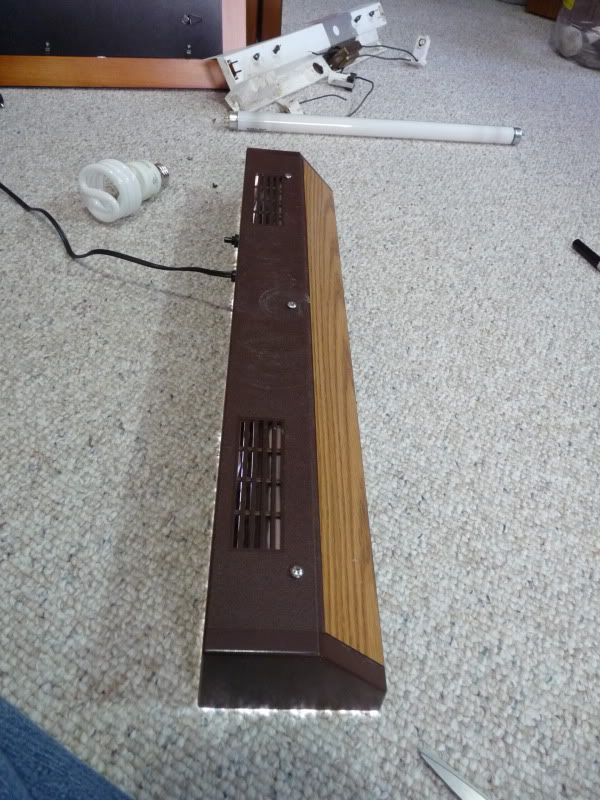 Lastly the comparison of before and after. Due to the visable color change I'm guessing one of the bulbs is not its advertised color temp.
Before: 15 watt T8 6500K
After: 2x13watt 6500K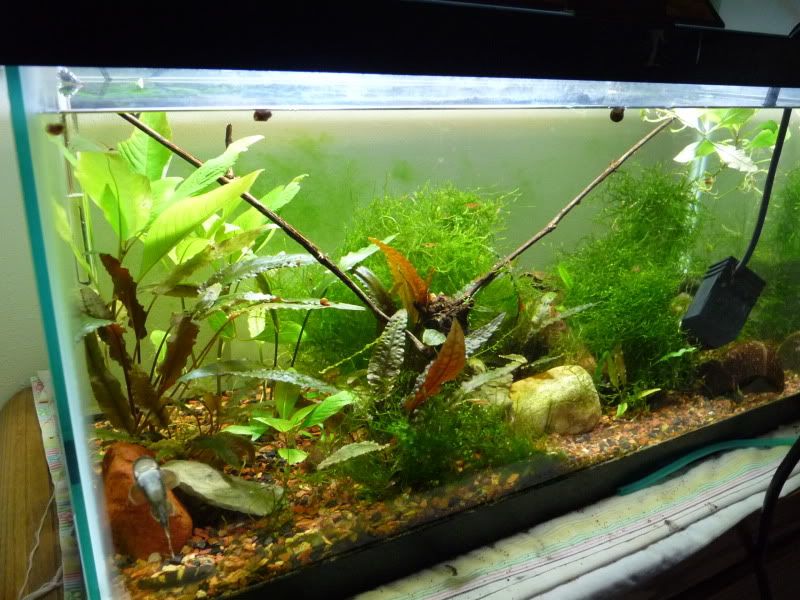 Quote:
That is a LOTTA work (I have 2 more tanks that need new hoods if you ever get board and wanna see TN along the way
I guess you can call it a lot of work.... I can do it in an 90min if I put my self to it. A lot of the steps such as connecting wires and bending the reflector take only a few minuets. The hardest out of everything is the final mounting which can take a while to get everything right.
Building the wooden one is a lot of work
I hadn't tried your version, but I found the wood one super quick & easy, but I also doubled the seal & reflector into 1 using vapor barrier (yes call me cheater, but it works GREAT) and I used a left over 4ft double florescent fixture, so no wiring except for the plug needed there
What I do REALLLYYYY love about the CFL's if I may add this to your thread: The light warms up slowly therefore gets brighter slowly and I find that sooo much more natural over the tanks, more like a natural sunrise for the fish
---
~ Life Is Too Short, Break The Rules, Forgive Quickly, Kiss Slowly, Love Truly, Laugh Uncontrollably And Never Regret Anything that Made You Smile.
Life May Not Be The Party We Hoped For, But While We're Here, We Should Dance. ~
Awesome DIY thread! I've been thinking about upgrading some of my light strips with new retail ones, but now that I've seen this I might just follow your instructions instead.

One thing you didn't mention: your CFL's are listed at 13 watts, but that's their actual power consumption. They put out a lot more light per watt of power than T8's, so even though you went from 15 to 26 watts, the actual increase in light in the tank is much greater than the 73% light increase based on the wattage increase alone.

You'll have to show us before and after pictures so we can see how the light increase affects your plants.
---
4 8 15 16 23 42
OUT STANDING!!!!!!!!!!!! :) very nicely done......
---
Back in the Game!!! Live Bearers in a 40 Breeder
Hey guys, I'm new here, but I don't think that keeps me from saying:
STICKY PLEASE?? =)

Very nice tutorial- I went out and bought all the stuff before I read this thread, and it looks like I got all the right stuff, but this will be very nice to refer to for the installation!
OMG........ what an easy idea!!!! (Both my hubby and I are handy... easy for us!)
You should PATENT that!!! I have been searching and searching and searching how I'm going to do my new DIY lighting.... uhhmmm think I might have finally found what I want to do!

Have you noticed any difference in your plant growth??? How about a before and after pic of the plants???? PLease????
---
JoAnn
custom 7ft 125g softie/leather Reef
44g marine predator fowlr
100g outdoor pond/waterfall

This is the tank about a week ago. Almost 3 months have past with the new lighting. This tank can now grow plants at a considerable rate instead of just keeping them alive like it use to. It has always had a flourite substrate, no ferts of any kind though. There are a ton of cherry shrimp in there now too.
I had this hood wired with LED's for a little while. I bought a phone charger from China for $2 to replace the converter I had been temporarily using. Well their was a considerable difference between the chargers advertised specs and its real specs in terms of milliAmps and volts, which should be too big a surprise I guess.... It will still work I think, but I need more resistors which I will have to buy. I haven't really looked at radio shacks prices, but eventually I will get tried of the phone charger lying on my floor....
This is back when I had the LED's on it. They did a good job, but cameras are never all that great at picking up blue light.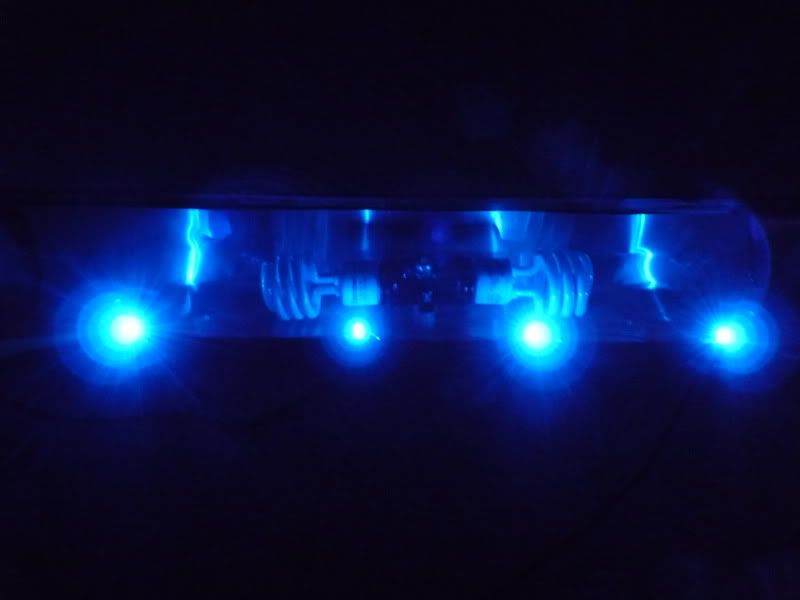 Posting Rules

You may not post new threads

You may not post replies

You may not post attachments

You may not edit your posts

---

HTML code is Off

---