I would say the more the marrier on the pot scrubbies(bio). all that is needed is something to remove free floating debris and something for biological filtration. carbons, zeolites and such I am not a big fan of inside filters, they need changed often and with big water changes you will never know you dont have it in your filter. I like your build. it may not be pretty but you built it and it works.
pride outweighs looks any day on a diy built and something better than pride and looks is the extra cash you have in your pocket. sweeet job!!!!!!!!!!!!!!!
as they will grow bacteria on them you are in a real good spot having all 12 in there... over time as the filter starts to clog and slow down you can take out and wash half of them and put them back in . next time around wash the other 6 and then you will always have the bio filtration goin on... nicely done BTW
---
Back in the Game!!! Live Bearers in a 40 Breeder
It's done!!!!
---
After alot of work and redoing I have it done. I have some pictures and a video for yall to review. Tell me what you think
video
29 gal fish tank :: fishtank.mp4 video by ramfifty - Photobucket
some more picts.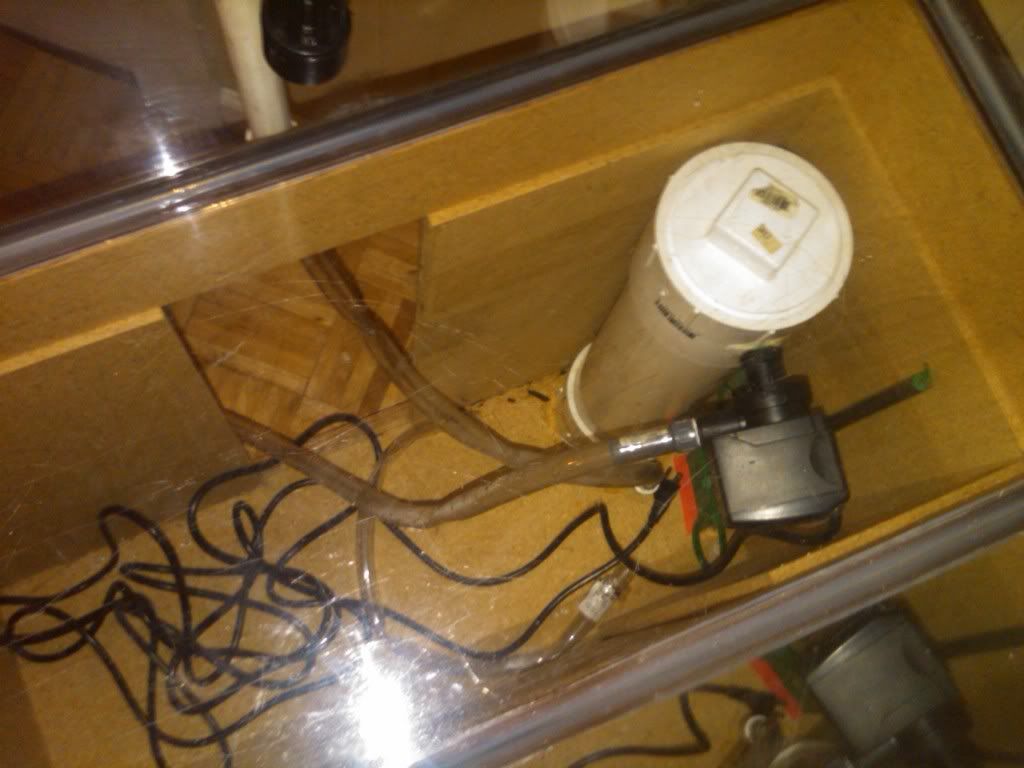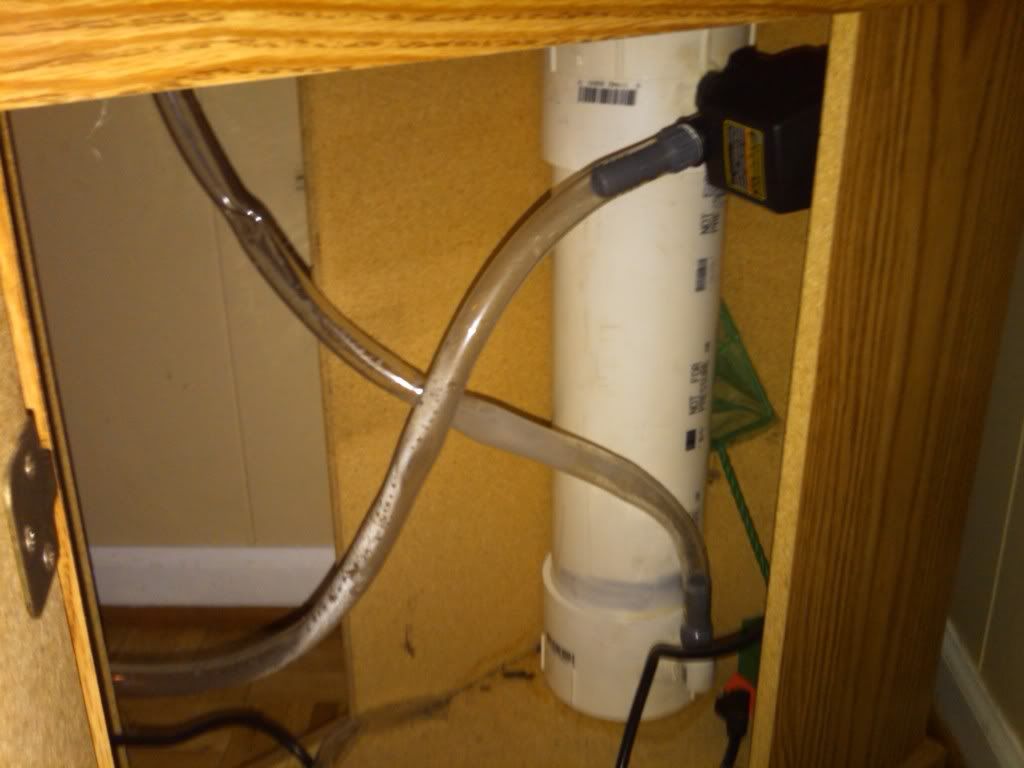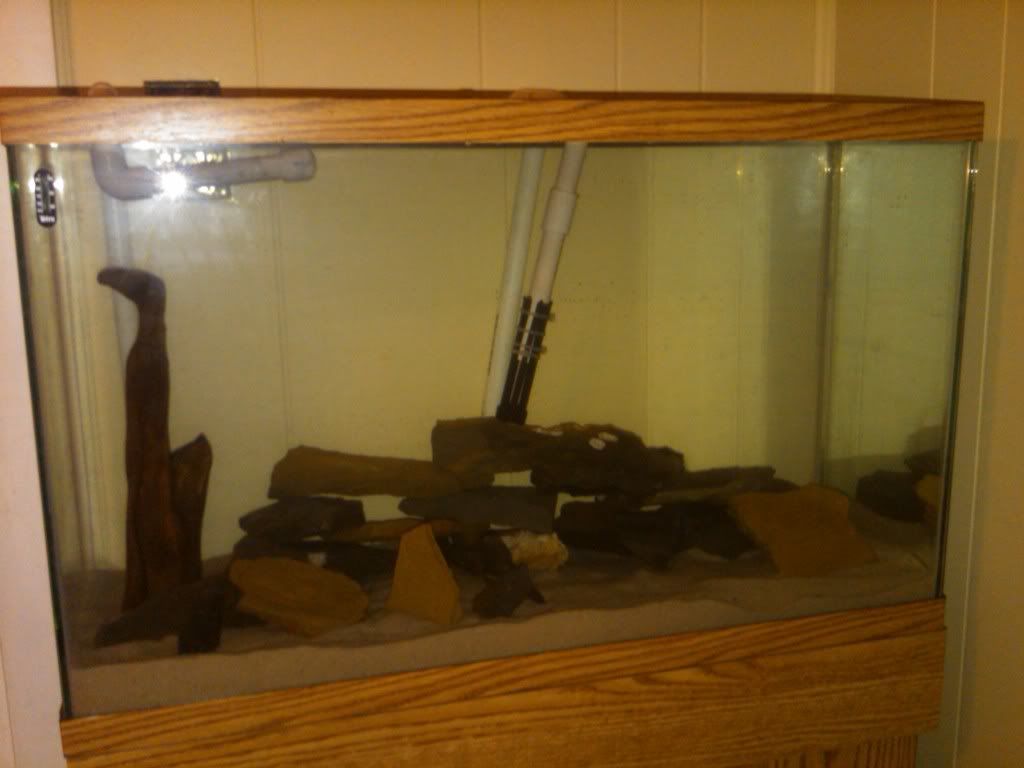 I decided to do a salt water tank instead of a brackish. I will be looking at plant ideas soon. I had a problem with the clear lines leaking but they have slowly cleared up. This system has great pressure and is moving the water with a good force. I am really proud of this filter!!!! Now let the cycle begin!!!
very well done!!!!

i would suggest how ever opening another thread to talk about tank plans as there will be a lot of advice on why not to use this wonderful filter on a salt tank....
---
Back in the Game!!! Live Bearers in a 40 Breeder
Looks good, I'm actually rethinking about reopening this idea myself with a few twists. Can I ask the pump you bought, whats the max head on it?
Just thought that I would let everyone know that the pump is still running great. No leaks and the tank if still cycling.
Posting Rules

You may not post new threads

You may not post replies

You may not post attachments

You may not edit your posts

---

HTML code is Off

---