My goldfish in 75 gallon tank
---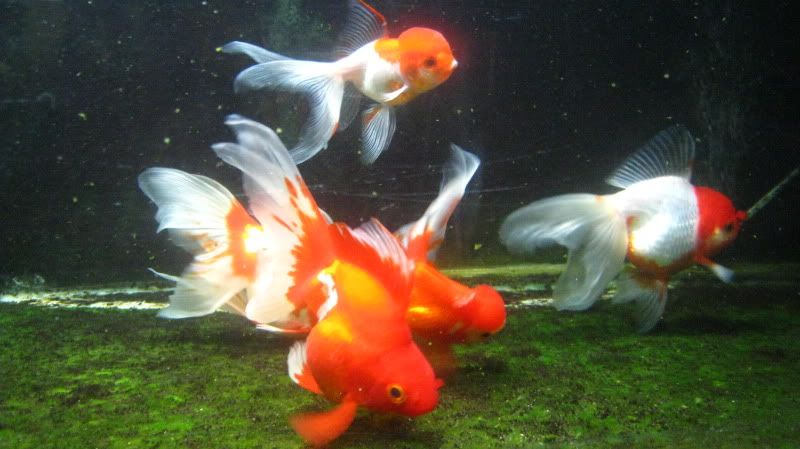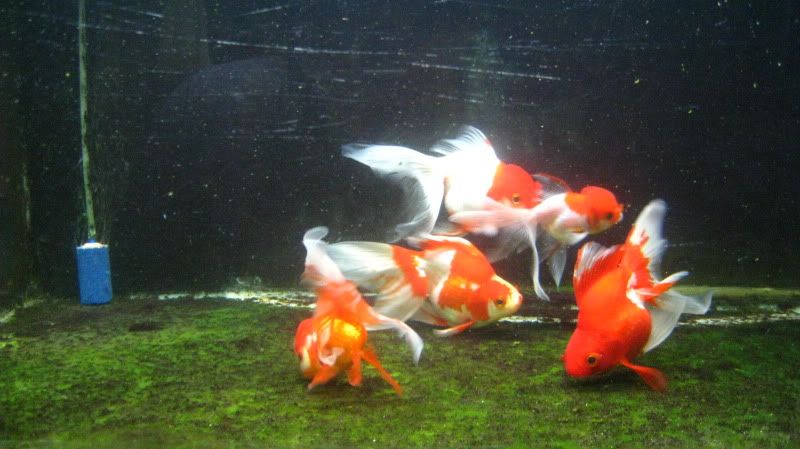 3 orandas and 2 ryukins in a 75 gallon semi-outdoor tank with overhead filter. It's got a roof but no walls, so it's constantly exposed to sunlight. Hence the algae-covered floor and back wall. I use a magnetic brush to clean the front and sides every 2 days so I can still view the fish. hehe. These guys are growing quite large already, and I'm satisfied with their development. Lots of TLC really helps.
---
Your fish love watching you as much as you love watching them. So please practice responsible fishkeeping.

---
Last edited by adiumroot; 06-01-2011 at

09:55 PM

.
What great fish!! And the algae covered bottom almost gives it a grass-like look.
---
75g FW Cyprinidae Tank - Running Fluval 404
5 BlackRuby, 4 Albino Tiger, 4 Odessa, 3 Tiger, 2 Green Tiger, 3 Denison, 2 Cherry, 2 Gold, 2 Checkered BARBS + 4 Zebra Danios, 1 Red-tail Shark. Looking to add 4 Five Banded Barbs
Great fish! I'd keep goldfish if I had the room but they need so much of it haha. Someday, they are real interesting fish. I too like the algae it gives it a more natural look. I hardly ever clean algae out of my tanks unless it gets real bad.
Posting Rules

You may not post new threads

You may not post replies

You may not post attachments

You may not edit your posts

---

HTML code is Off

---