interesting question about SPS
---
so i have read that in theory my tank set up as it is (read thread for details) should not be able to support SPS successfully........ However, i accidentally acquired a montipora digitata (i think and spelling??) its a stony with branches and these beautiful little purple polyps.... not only has it survived this tank it grows very very well.. i fragged apiece off of it two weeks ago and its already showing growth!!!!
so i guess the question is why all the talk about not being able to keep SPS under T5 lighting?? this one seems great to me!!
---
Back in the Game!!! Live Bearers in a 40 Breeder
t5 lights can definitely keep sps. as a matter a fact sps can look awesome and thrive under T5's. the trick is to make sure you have a quality fixture, good water movement and good water quality. that being said, digitas, montiporas are two of the easier type of sps to keep. acro on the other hand require a tighter range of water quality, movement and filtration. typically if you want to keep sps using t5's i'd suggest a fixture that has individual reflectors for each bulbs, and active cooling for the bulbs to maximize light output for efficiency and longevity of bulb life. don't let anyone tell you t5's can't keep sps because i've seen some beautiful setups under t5's with my own two eyes. not pictures or online but fellow hobbiests actual tanks.
cool thanks!! mine is great but now you bring up another question (i know you wont be able to answer tonight as i dont have a pic to share until tomorrow)
but i thought montipora digitata was the name not motipora or digitata.....
now i dont know what i got LOL.. big pic update tomorrow though i have it all planned out... now to talk the wife into taking pix... i am not a photographer as noted in my thread LOL she how ever can get that camera to do everything short of deal cards on poker night LOL
---
Back in the Game!!! Live Bearers in a 40 Breeder
figured i show you this. this tank belong to a friend of mine in amsterdam it has is nothing but T5's for lighting. i took this shot when i was visiting him on vacation.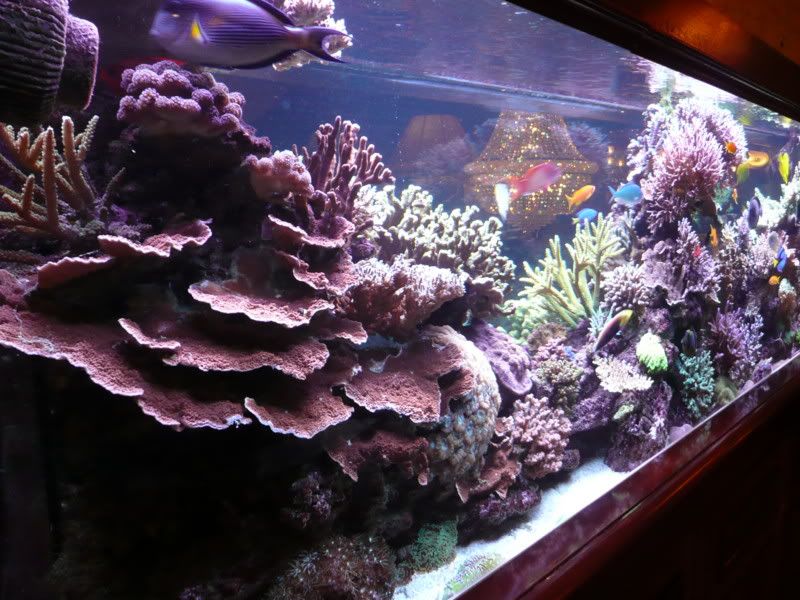 light
---
yeah yeah....i am just rockin T5 HO...and VHO...and i gots no complaints...thats why i strongly opose the person that tries to tell someone else how it is from a book and not experience..not that research doesnt help....you wouldnt believe some things until you have seen or done them your self...
---
...........
wow that is a crazy tank!!!!!!!!!1 ahhh but i can only hope in time ......
yeah i agree experience is best
---
Back in the Game!!! Live Bearers in a 40 Breeder
same T5 powered tank but from a frontal view. my photo skills at the time was horrible so the picturs don't do justice either. these tanks were what drove me to sps and make my tank better!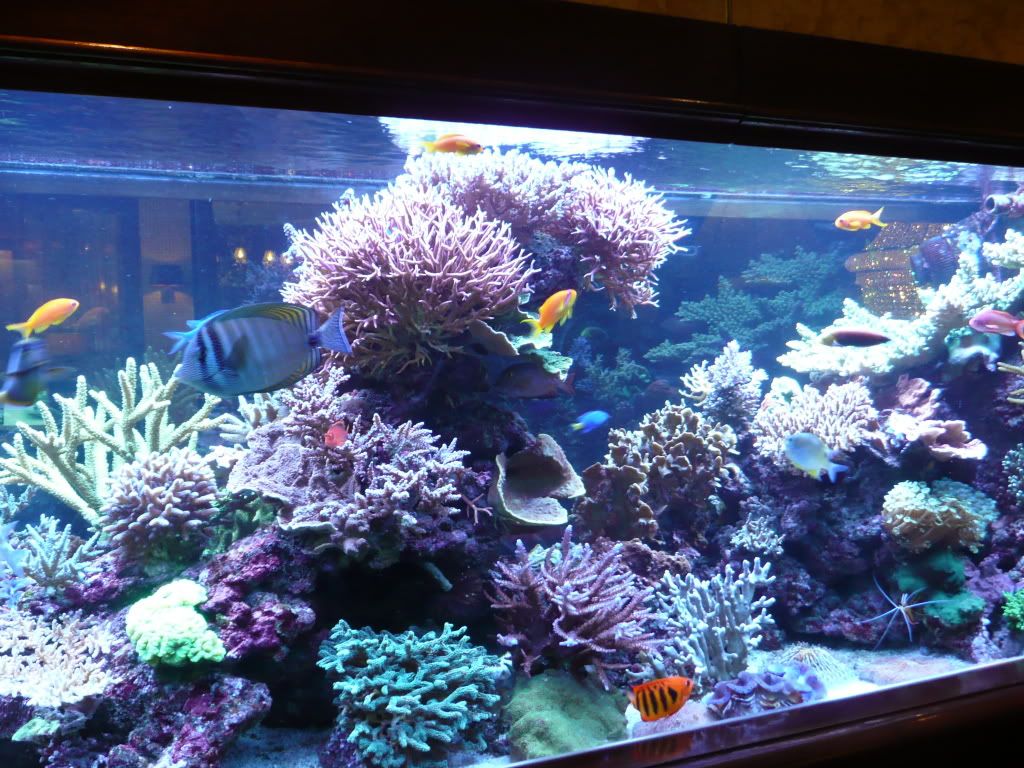 Quote:
with out words man .........
ok well i hope you are sitting down before i post this one! when i was with my friend his tank service came in to service his tank. this guy happen to be the 2 time national reef tank owner in amsterdam. now again my photo skills were horrible and at the time he had just came back from vacation and had an algae issue because the person sitting his tank wasn't experienced enough, anyhow here's his tank. To date this is the best tank i've ever seen with my own two eyes, and i've seen lots!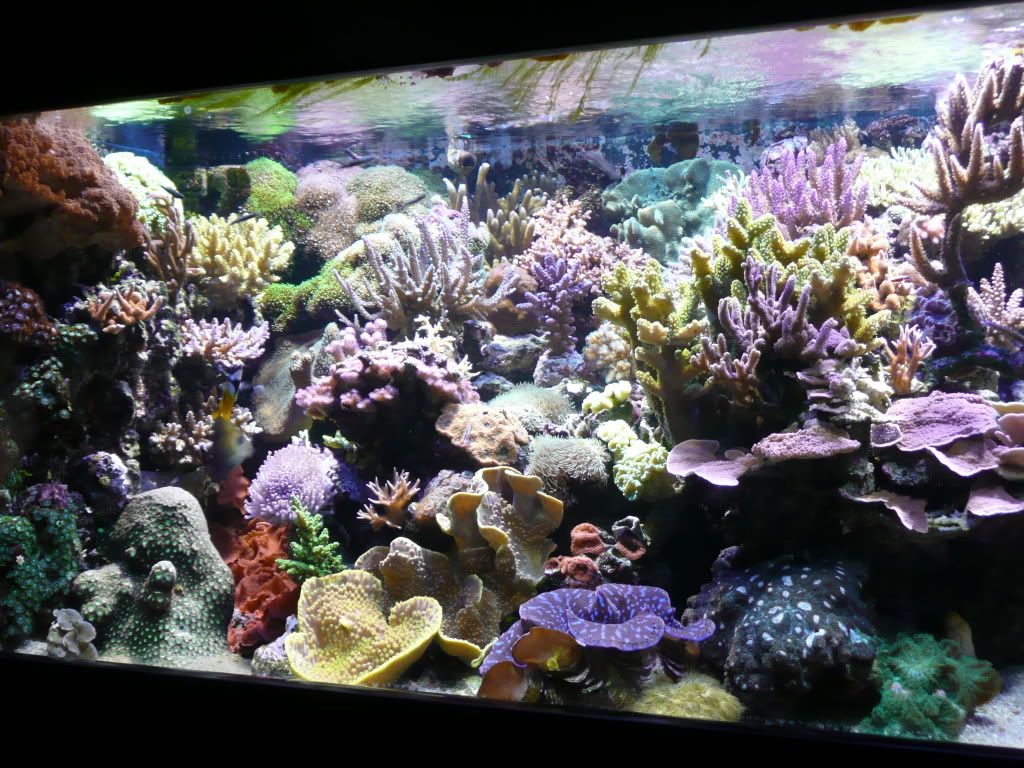 This tank got world wide recognition in a coral magazine that is world renounded a year or so after this picture was taken. This one is running MH and T5 combo
---
Last edited by reefsahoy; 11-12-2010 at

09:35 PM

.
.................................................. .........
---
Back in the Game!!! Live Bearers in a 40 Breeder
Similar Threads
Thread
Thread Starter
Forum
Replies
Last Post
Interesting ethics question

Kim

Beginner Freshwater Aquarium

6

07-21-2008

05:23 PM
Posting Rules

You may not post new threads

You may not post replies

You may not post attachments

You may not edit your posts

---

HTML code is Off

---