Never mind you found my other post reefing madness.
---
Last edited by steveo9043; 09-18-2012 at

02:43 PM

.
Well Saturday I got the tank setup. 80lbs of sand 20 of those were live sand, I then got 45 lbs of base rock and 15 lbs of live rock in there. (I know I need more)

Levels as of today are
Ph 8.0
Ammonia 0.25
Nitrite 0
Nitrate 0
Salinity 1.020

Ph needs to be raised a little so does salinity.

The water is not all the way full... I am using instant ocean reef crystals. Should I just add a cup then test, add a cup then test to raise the salinity?
Posted via Mobile Device
Yup, yiu can do that with nothing in the tank. Its ok. Wouldn't do it later on when there are coral and fish in there though.
What I meant was mix a cup in a gallon of water then add it in. I know the directions say 1/2 cup per gallon but that wouldn't raise the level of the tank.
also I found 2 of these guys growing on my live rock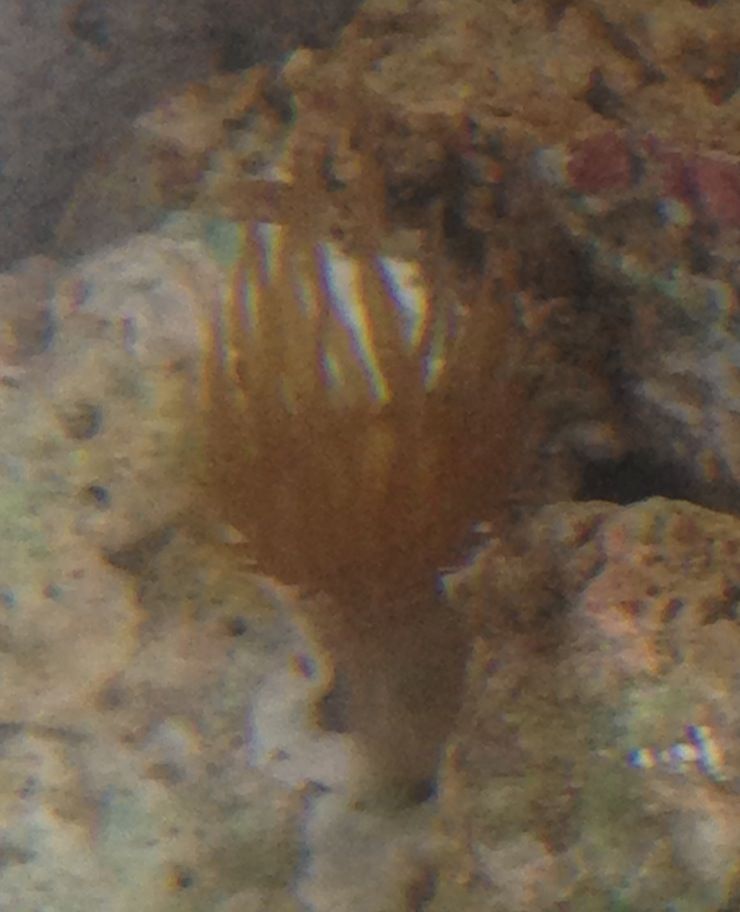 also found a few feather dusters.
I have wanted peppermint shrimp but my tank has not fully cycled yet. Should I wait for the cycle to finish or is it possible that it will over take my tank before the cycle finishes?

I called my LFS and they have 3 for $20 on peppermint shrimp.
Quote:
Originally Posted by
Reefing Madness
View Post
Wait til the tank cycles.
It won't over take my tank before it's done cycling?
Posting Rules

You may not post new threads

You may not post replies

You may not post attachments

You may not edit your posts

---

HTML code is Off

---