anemone and a crab host?
---
I have noticed this red hermit crab hanging around where my rock/flower anemone is. Well the anemone moved out of the hole a few weeks ago, the crab took started to live in the whole. And today the anemone planeted his foot right on the crab heres a crapy pic of it.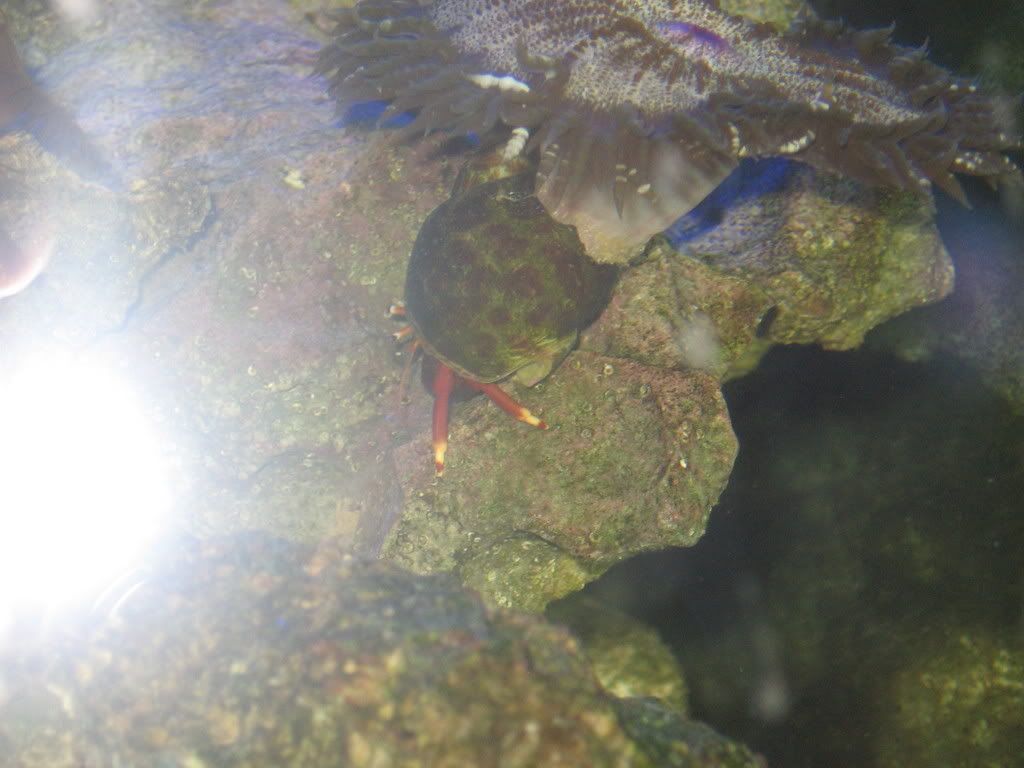 Oh my, I hope the crab is ok. But I have to admit thats very funny. I dont think of anemones as thinking creatures, more like plants, but I guess they 'think' somewhat.
I have heard of crabs and anemone before but would never of thought I would see it. I think its the only red hermit I have that moves a lot so this might be bad. I don't have a lot of coral now but if I did I would of had to break up this party lol.
That happens all of the time. Most likely due to an accident in your case. The anemone was on the prowl and attached to the hermit. It will eventually find a place the hermit walks to and let go. There are some crabs that attach anemones and sponges to them as camouflage.
Posting Rules

You may not post new threads

You may not post replies

You may not post attachments

You may not edit your posts

---

HTML code is Off

---