View Poll Results

: Vote for your favourite photo

Picture One
9
39.13%
Picture Two
14
60.87%
Voters: 23. You may not vote on this poll
April Contest 2009
---
Picture One
Picture Two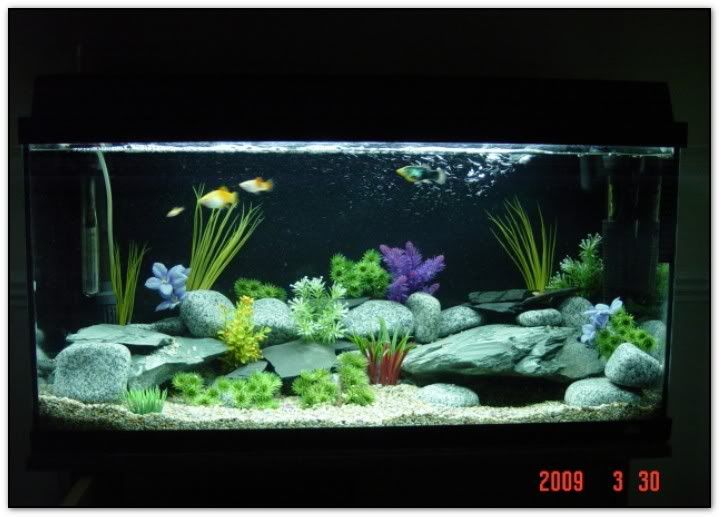 ---
ʎɐqǝ uo pɹɐoqʎǝʞ ɐ ʎnq ı ǝɯıʇ ʇsɐן ǝɥʇ sı sıɥʇ
i'm surprised at the amount of choice
i find my fish always up to something worthy of a picture,
unless it's the clowns who always shoot of as soon as they see me
---
when you set up a new tank,hide an extra
sponge or two behind some decor,that way you have
something seeded for you next filter.
well last month they were all saltwater, this month it's all fresh :). I glad someone finally put in a full tank shot! I wouldn't have been allowed to post in the competition this month, but I've got a decent shot that I'll use for next month's contest.
---
"To an optimist, the glass is half-full;
to a pessimist, the glass is half-empty;
to an engineer, the glass is twice as big as it needs to be"
Look forward to seeing it Conger
---
ʎɐqǝ uo pɹɐoqʎǝʞ ɐ ʎnq ı ǝɯıʇ ʇsɐן ǝɥʇ sı sıɥʇ
Posting Rules

You may not post new threads

You may not post replies

You may not post attachments

You may not edit your posts

---

HTML code is Off

---