Rare Lake Victorians
---
I have just got some new Victorians to add to my breeding project.

Pundamilia sp Red Flank - I have been told there are only 5 or so of us in the states that have these

Xystichromis Phytophagus "Christmas Fulu" - not as rare but still hard to get

My Christmas Fulu I have 41 and will be breeding on a large scale I hope. I have 9 of the Red Flanks imported from the Czech Republic.

I also recently got

Pundamilia Blue Bar Hippo Point
Pundamilia Nyereri Anchor Islands

Not as rare but very nice fish anyway. I really like the Nyereri and now have 3 different collection points for them - Ruti Islands, Python Islands and Anchor Islands.

My avatar is a male Red Flank.
---
Last edited by AquaticMadness; 11-02-2008 at

09:28 AM

.
Nice! I was reading up on the Lake Victoria cichlid populations being devastated by the introduced Nile Perch - it's good to see people breeding these fish in captivity. Hopefully one day these fish can thrive again in their natural habitat.
---
4 8 15 16 23 42
I have really gotten into the Victorians and I am active with the ACA and their CARES program for the endangered fish.
I currently breed these Victorians:

Pundamilia sp Blue Bar Hippo Point
Pundamilia sp. Red Flank
Pundamilia Nyereri "Anchor Islands"
Pundamilia Nyereri "Ruti Islands"
Pundamilia Nyereri "Python Islands"
Christmas Fulu - 3 different lines
Haplochromis Flameback
Haplochromis Ruby Green

I had a few more species but they died. There are a small amount of my breeders. I don't know how many of them are endangered. I think just about all of them. I will eventually have a few hundred Victorian tanks to go with all my others.
Hi,
this is Heiko Bleher and i just saw this nice thread. I am always very happy to see people loving or taking care of Victorian Cichlids (unfortunately rare today.... with all the Malawi cichlids around...).
Have alook at the authentic Victoria-Lake Biotope I did recently at the INTERZOO 2008
you just go to my site and go under lates News to interzoo 2008 or just click on BLEHER'S BIOTOPES.
Have a look how your jewels live in nature....
All the very best, and keep up the good work,
always
Heiko Bleher
Aquapress Bleher - Home
Aqua, International Journal of Ichthyology
---
Heiko Bleher
nice aquisation. where did you get them from? several months back a group of vic heads brought in 32 diffrent species of victorians in to the states. pundamilia sp red flank was among them. 20 of them or so. split between two folks i was one one of them. the other person didnt get a male so he sent me his. they have spawned like crazy. i have sent them to him and only 1 other person. i did however have a friend run an ad on aqua bid and sold a group of them for me but they havent been shipped.
the picture on your avatar was kevin b, fish several years ago. they never spawned. another guy said he also recieved some red flank but as they grew they were not red flank.
here is the lone male that made it into the states. he is the father of all the red falnk that you will soon be seeing around.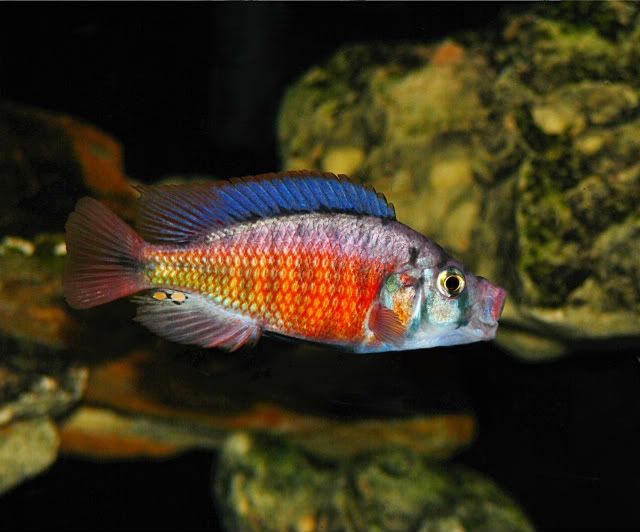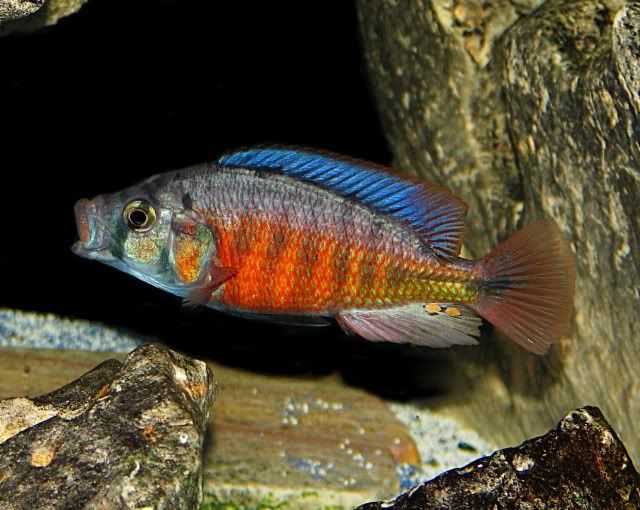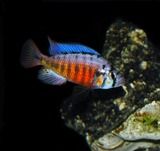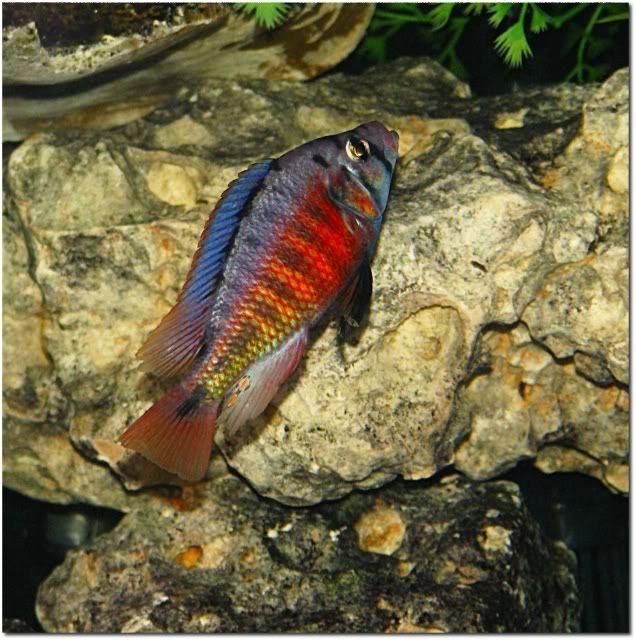 Similar Threads
Thread
Thread Starter
Forum
Replies
Last Post
rare mollys

bary trotter

Livebearers

15

10-26-2009

09:12 PM

rare angelfish

bary trotter

Cichlids

1

09-19-2009

07:25 AM

local lake

Busgod

Beginner Planted Aquarium

7

05-05-2008

01:58 PM
Posting Rules

You may not post new threads

You may not post replies

You may not post attachments

You may not edit your posts

---

HTML code is Off

---