Need help sexing my rams...
---
So I've read the various posts on how to determine the sex of 2 blue rams and EBR but I'm still pretty confused... So any help is always appreciated. I wish I could get better images, but they don't seem to sit still long enough to get a good shot.
My EBR
Various angles of my 2 blue rams (are these the same as german blue rams???)
#1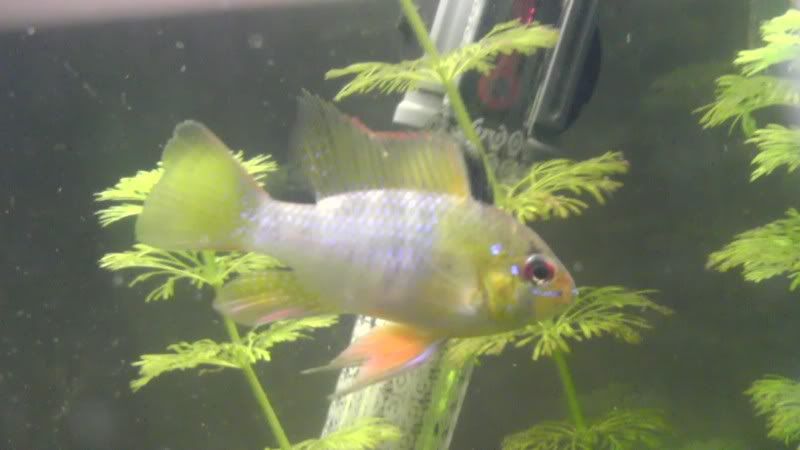 #2
#3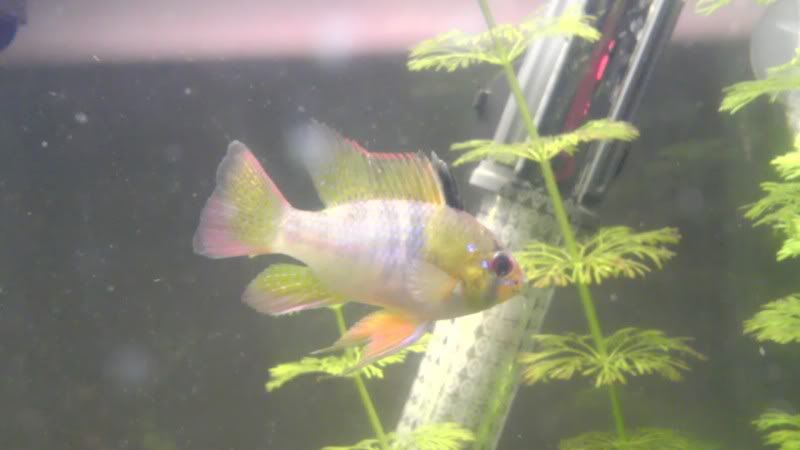 #4
Again, any help is always appreciated.. Thanks for looking.
I cannot see the ovipositor (breeding tube) in the photos, and that is the most reliable way of determining sex in these fish. The first rays of the dorsal are longer in the upper fish, suggesting a male, while the lower fish may be female. And there is a slight pinkish-hue to the lower, also suggestive of female.
Assuming they are in the same aquarium, careful observations of how they interact would probably be the best method. Males will continually challenge each other if they are within sight of each other. Assuming the upper fish is a male, if he allows the other to be near him without any "pushing" away, you probably have male/female.
Males do not always accept any female. They form a bonded pair. I'm not saying that this male won't accept this female (if that is what they are). We can't second-guess the mind of a fish.
Byron.
---
Byron Hosking, BMus, MA
Vancouver, BC, Canada

The aquarist is one who must learn the ways of the biologist, the chemist, and the veterinarian. [unknown source]

Something we all need to remember: The fish you've acquired was quite happy not being owned by you, minding its own business. If you're going to take it under your wing then you're responsible for it. Every aspect of its life is under your control, from water quality and temperature to swimming space. [Nathan Hill in PFK]
Posting Rules

You may not post new threads

You may not post replies

You may not post attachments

You may not edit your posts

---

HTML code is Off

---