Need help sexing babys
---
I'll post pics if it helps but one is most likely too little for egg spots and the other is a baby too but I'm told that one is generally hard to sex till they color up.
I have a sunshine Peacock and a teeny widdle Fuscotaeniatus(sp??? haha) The fusco will be the biggest in my tank when he grows up but I'm thinking if they al start as babys it'll be better ...right? I really really want him....unless he turn into a she lol
They are in a 10g waiting to be sure if they're male along with a red zebra who's pretty little and I want him to grow more before I throw him in the bachelor pad.
I'll add a pic when I get out of this meeting (I'm pretending to work on my computer because this client pissed me off but the phone would give it away
haha)
Sorry pics of cichlids seem absurdly hard to take. They are FAST!
Sunshine peacock on the bottom..I am not even sure what to look for at this age. I'm used to looking for the egg spots but that doesn't work with these two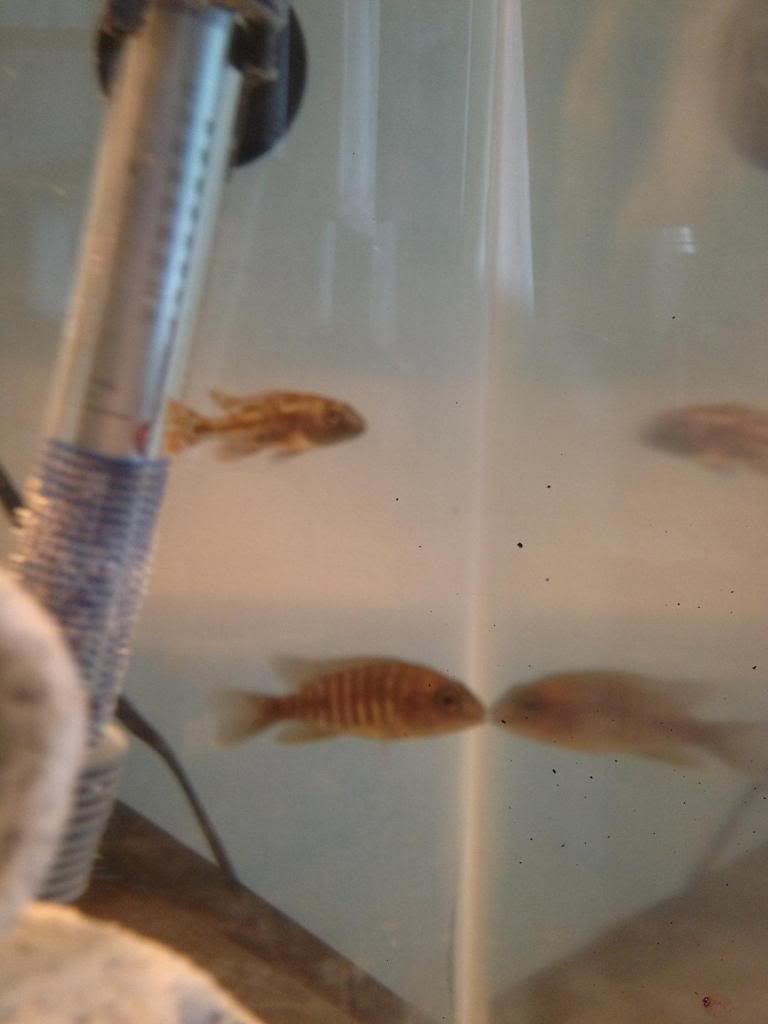 This is the best I could get of the Fuscotaeniatus... teeeny little one. Is the fact his pattern in pretty vibrant a clue to being a boy? Forgive my ignorance. I never claimed to be an expert and can't even really find this on cichlid sites( I'm really not good at picking them up and flipping them over...don't want to hurt them)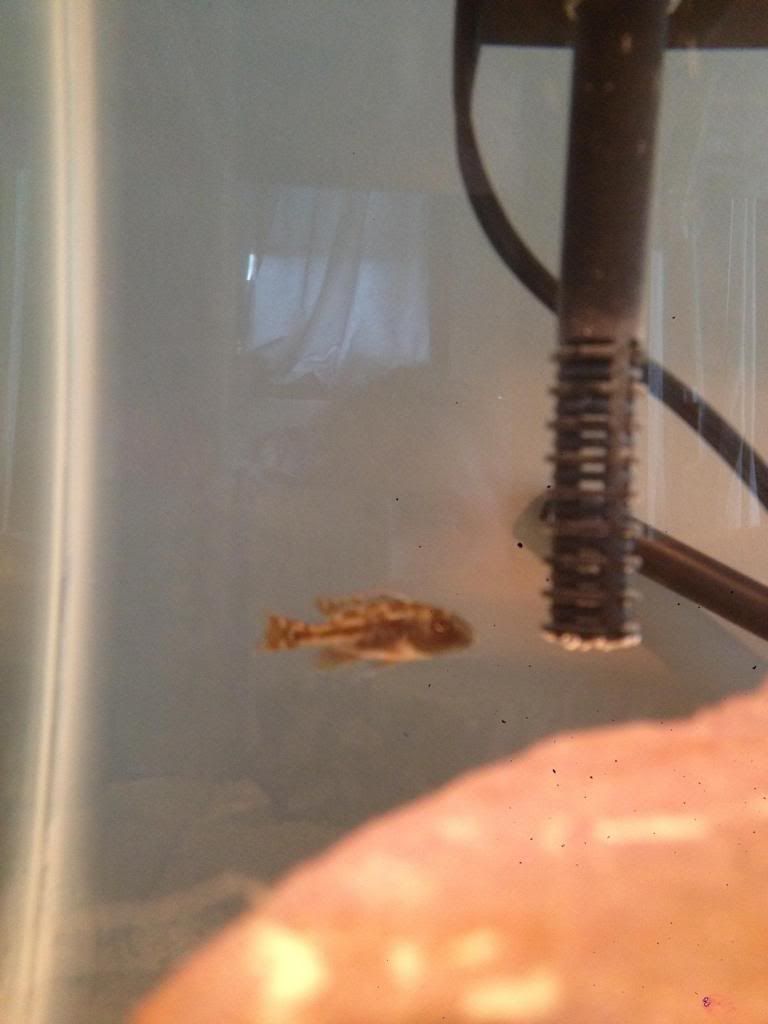 Would a video of them help. maybe would tht give a clearer shot of them.
Similar Threads
Thread
Thread Starter
Forum
Replies
Last Post
Babys

mattfishgeek

Livebearers

14

08-11-2011

04:43 PM

What will there babys look like?

Plumkin

Beginner Freshwater Aquarium

6

03-17-2011

08:18 PM

Got Some New Babys

chris55

Freshwater Journals

8

02-28-2009

12:38 PM
Posting Rules

You may not post new threads

You may not post replies

You may not post attachments

You may not edit your posts

---

HTML code is Off

---