Hybrids...
---
I dont stray too far from the turtle area, but figured I'd stop in here. I do keep some cichlids. Wondering if anyone has seen hybrids from a Male blue zebra x female auratus before? I ended up keeping a pair, they were sexually dimorphic just like auratus. Wish I took pics of the adults, they actually looked a lot like Melanochromis chipokae. Heres something that confuses me..After my male blue zebra died, the female auratus turned black like a male, and developed egg spots on the anal fin. The female hybrid also did the same after the hybrid male died. I did create one set of F2 hybrids that breed true, looking exactly like the adults. I wish I took more pics, but these are the only hybrid pics I was able to snap.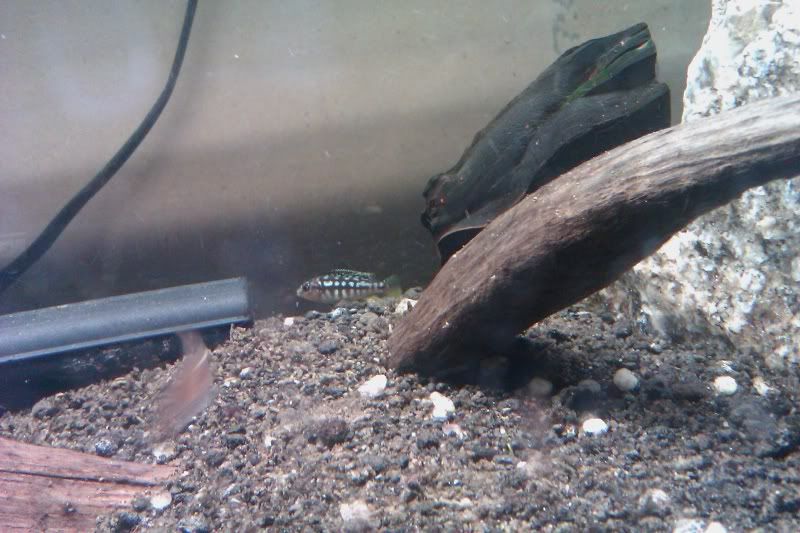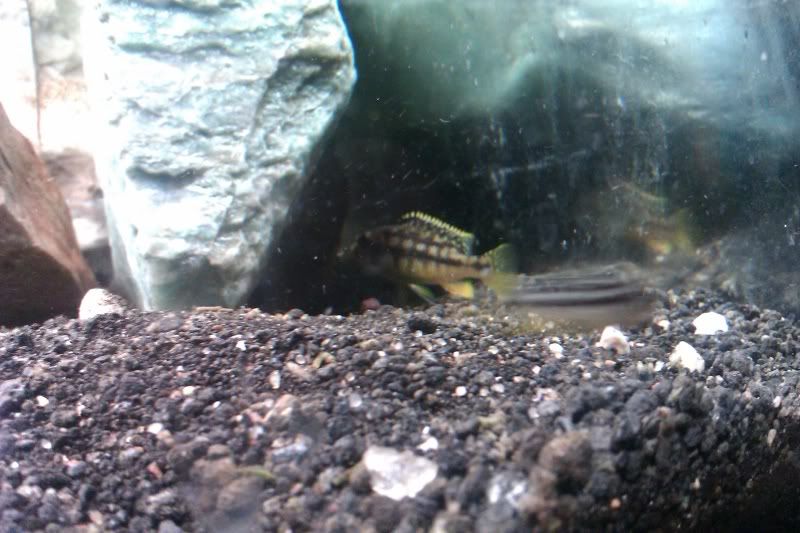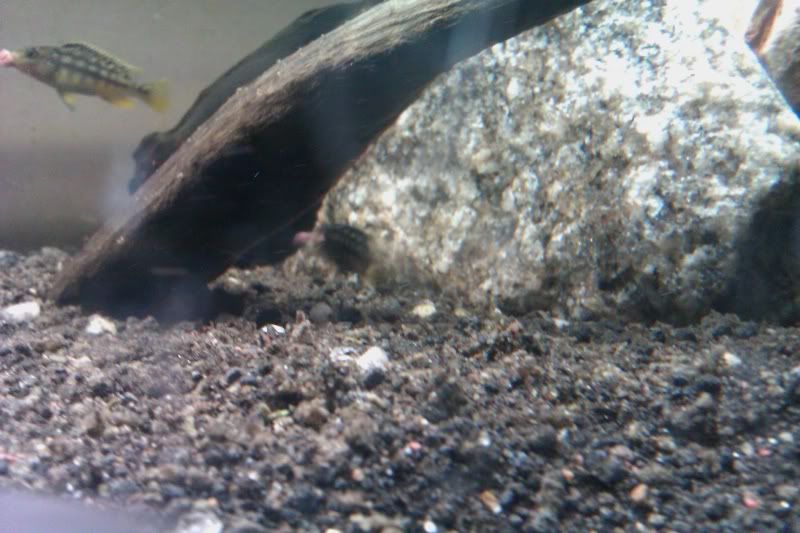 Just going add that egg spots dont mean much. Both male and female can have them. Thats a myth that you can sex them that way. They develop them more as the get older and thats all you are seeing. Also stress can cause color changing very easily with them.
Asside from that .. Its a pretty fish you have. I myself, while not anfan of hybrids, have now a baby hybrid i plan to keep. One fry survived from my only female ( sunshine peacock) and a Rusty. Spunky lil baby is getting his/her Qt tank soon to raise large enough to safely go back in the show tank. Put those two names together and you can imagine the hybrid name ive created for it
Yes, I know females can have egg spots (though, I've never owned a female auratus that turned black or developed egg spots) it was just odd to see it happen with mom and daughter...and both after their respective mates passed. The auratus even flashed her anal fin in front of the other cichlids in the tank, which were all female except a yellow lab. I personally enjoy hybrids, when handled responsibly. It can be nice to see what can happen, and seeing how a blue zebra x auratus created hybrids that as adults looked nearly chipokae (exact color pattern, just thicker bodied and a more auratus type head), I thought that was pretty neat.
Yes.. Cichlids fascinating! Sounds like a very dominant female. i love seeing how some break the "mold". Its not so cut and dry as many like to think.
Posted via Mobile Device
Posting Rules

You may not post new threads

You may not post replies

You may not post attachments

You may not edit your posts

---

HTML code is Off

---