With young Apisto's it can be difficult to sex, as mentioned some will dress as females to avoid aggression.
I keep adult Cacatuoides and Panduro and I have some Macmasteri juvies as well.
One noticeable difference in my adult fish - the Cac's and Panduro's: my females carry black in their pelvic fins and my males do not.
Here is my male Cac.
Here is my female Cac with fry.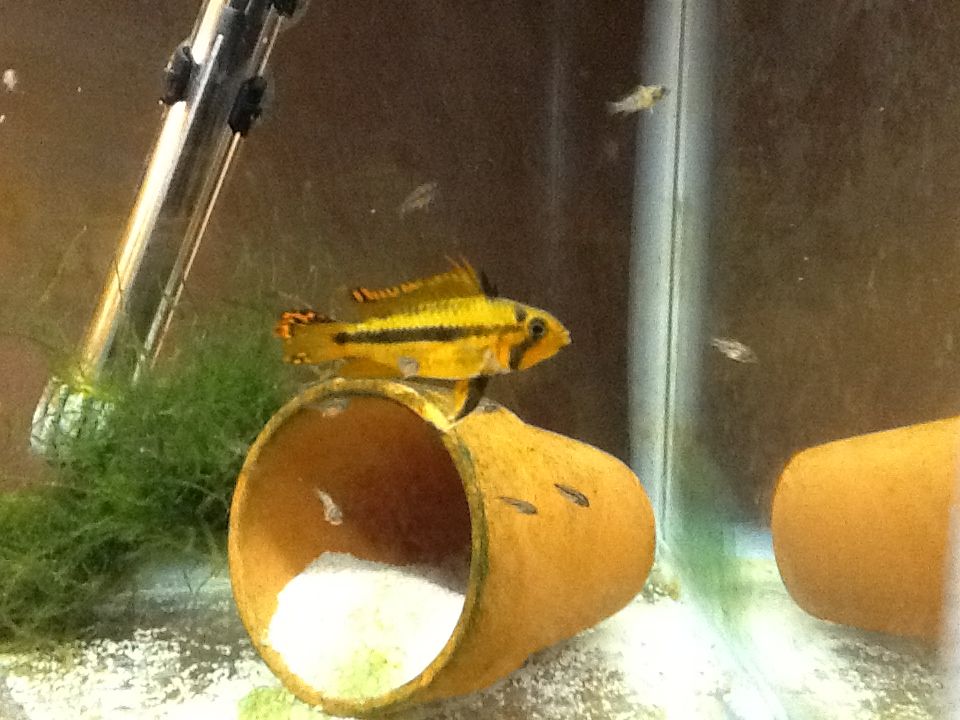 Here is my male Panduro on left and his female on right.
Yes on #1 male
Yes I think on #2 female
To soon to tell on #3
But you have some nice fish, desirable fish where males are easy to sell if she turns out to be a he :)