Here's the releasing video....it is a very early morning for me. I asked hubby to go give me a report on the babies and he didn't come back into the bedroom. I couldn't sleep knowing if all were still well or not. Rest assured, they're doing great. They were very curious of my fingers, they didn't eat any flakes this morning. I tried both the beef heart flakes the breeder gave me and my tropical flakes. 2 looked at it and turned it down. I did give them a very small bit of their beef heart flakes before lights out. I didn't see if they ate it but figured I have bottom feeders if they didn't eat it.
Release of the baby angels - YouTube
Awesome release video!! They are sooooo tiny!! They are going to LOVE that huge tank!!
---
Every kid, regardless of what they are going through, is ONE caring adult away from being a success story. ~ Josh Shipp, Teen Behavior Expert
I know they will. Right now they're poking at everything. I think I'll try feeding them again around lunch time.
there cool, but so tiny my adult pair would be able to eat them hahaha :):):)
Posted via Mobile Device
Here are updated pictures of them. Sorry if any are blurry, they're a speed bunch ;)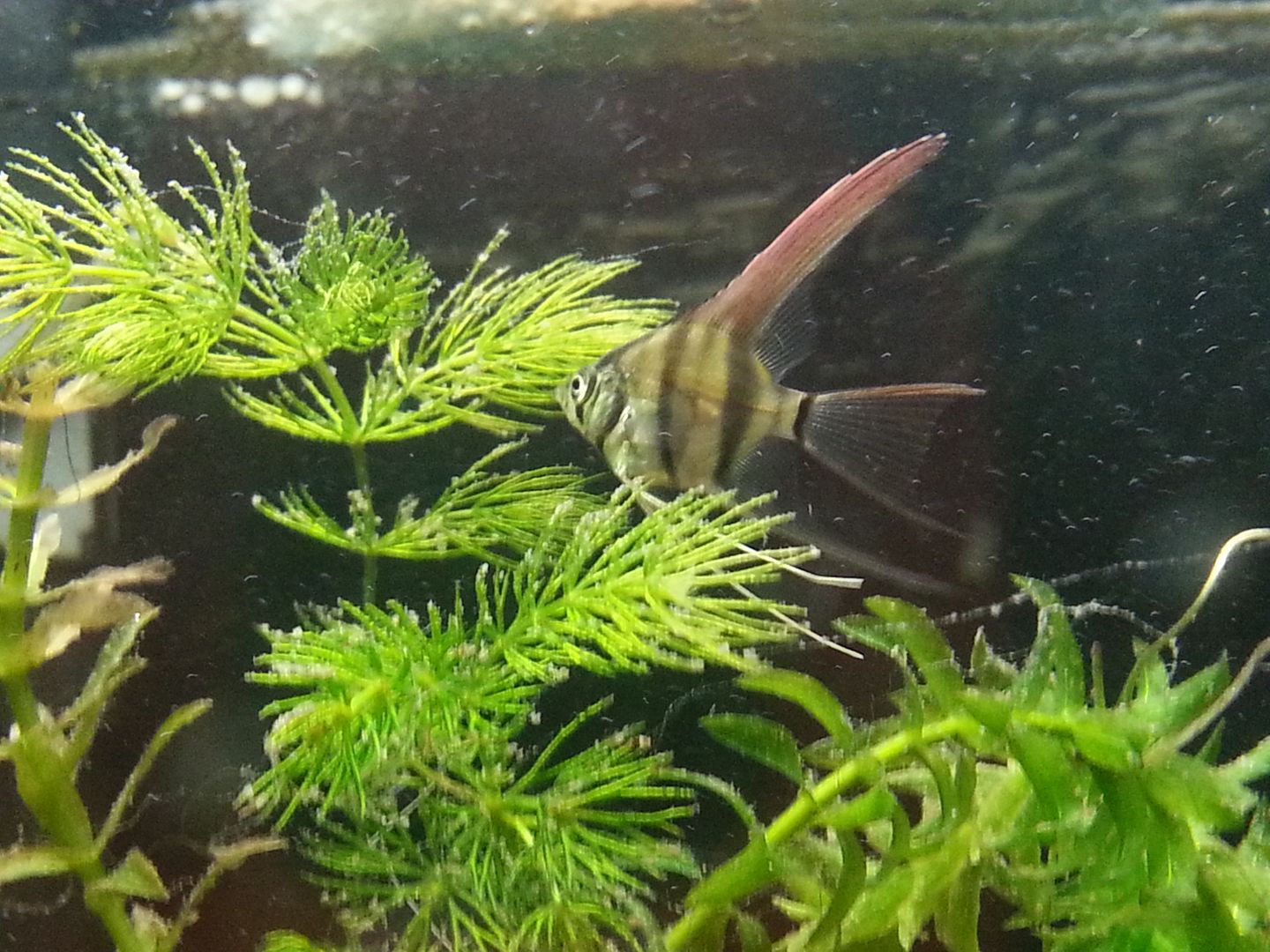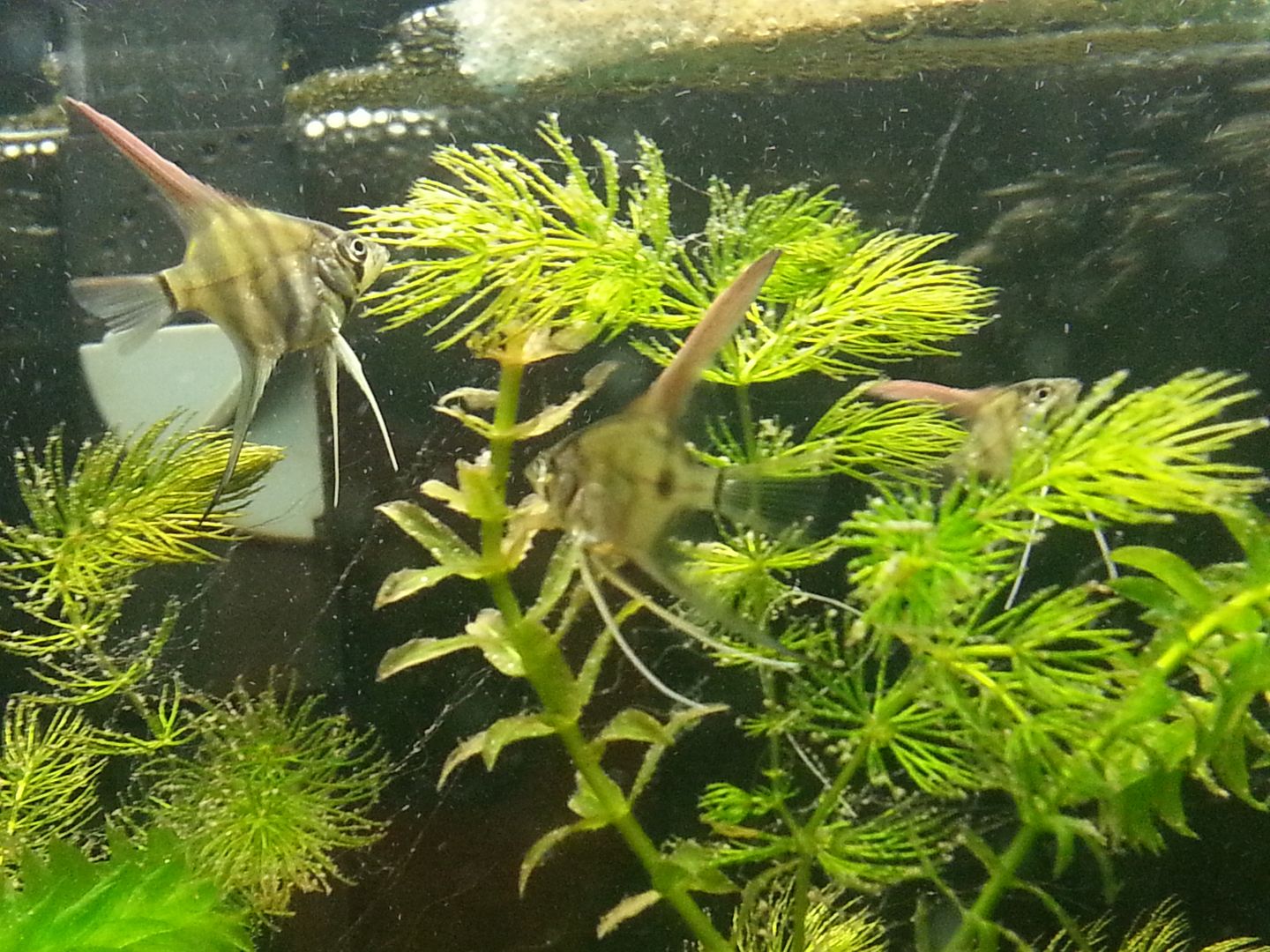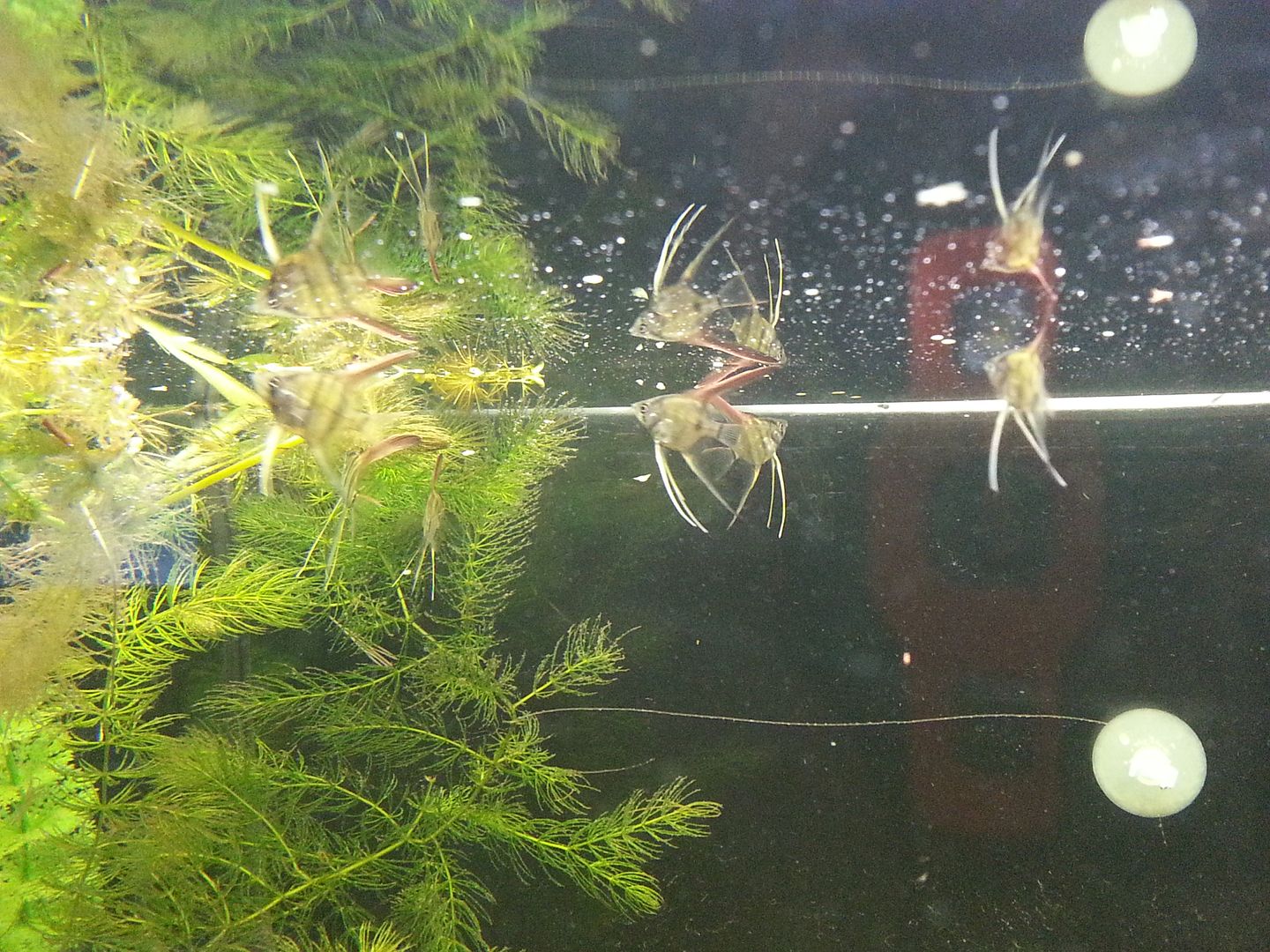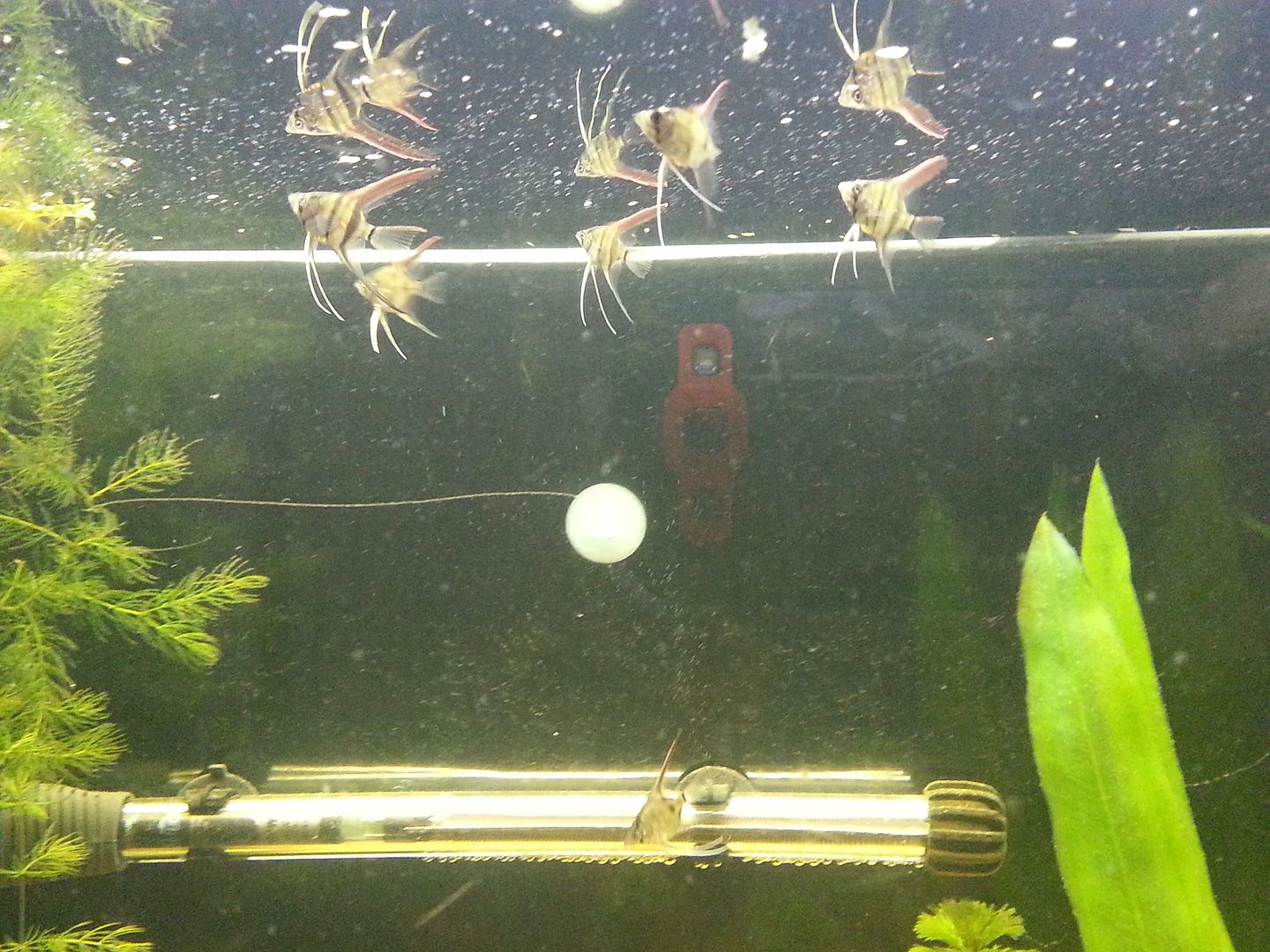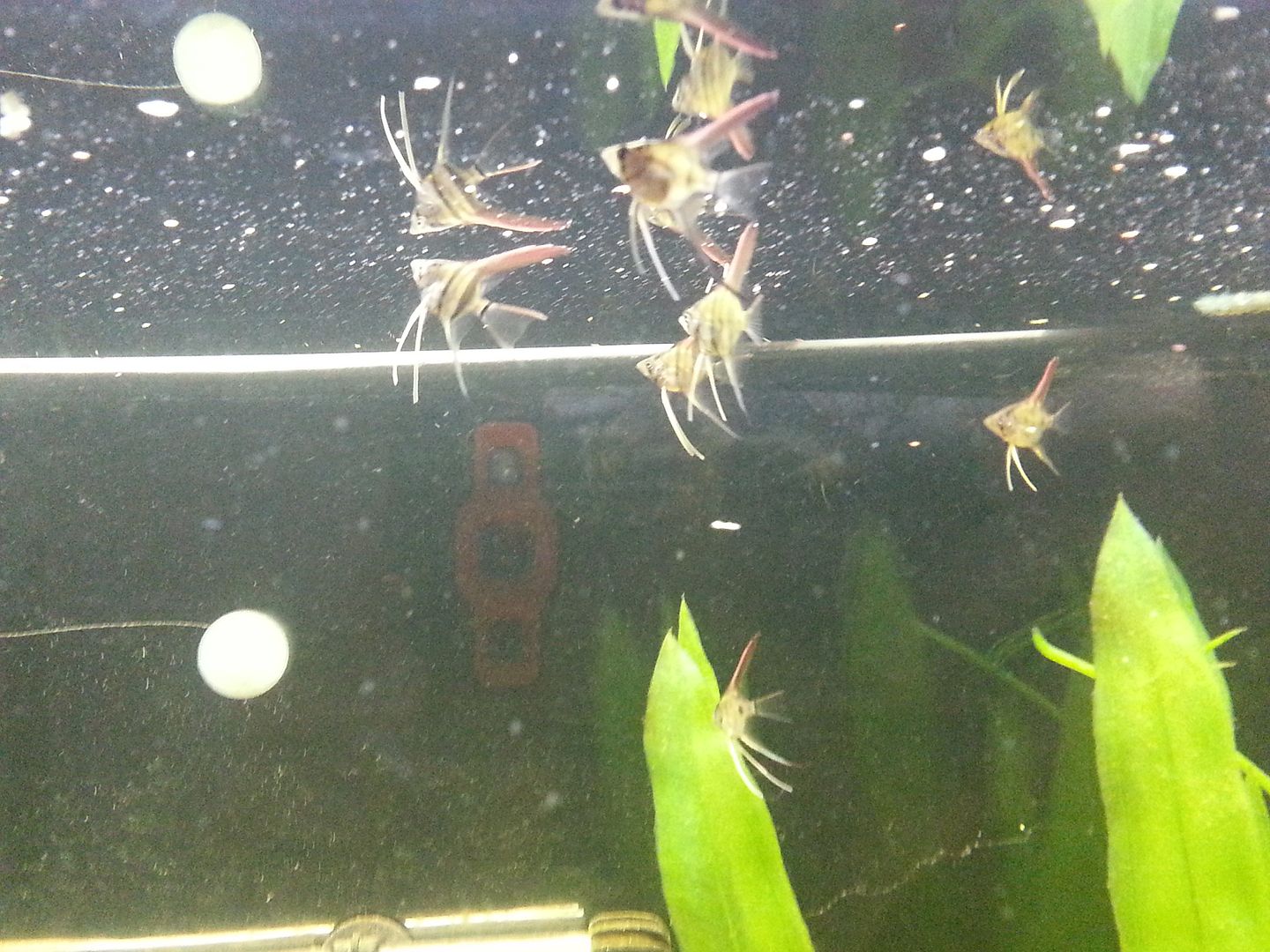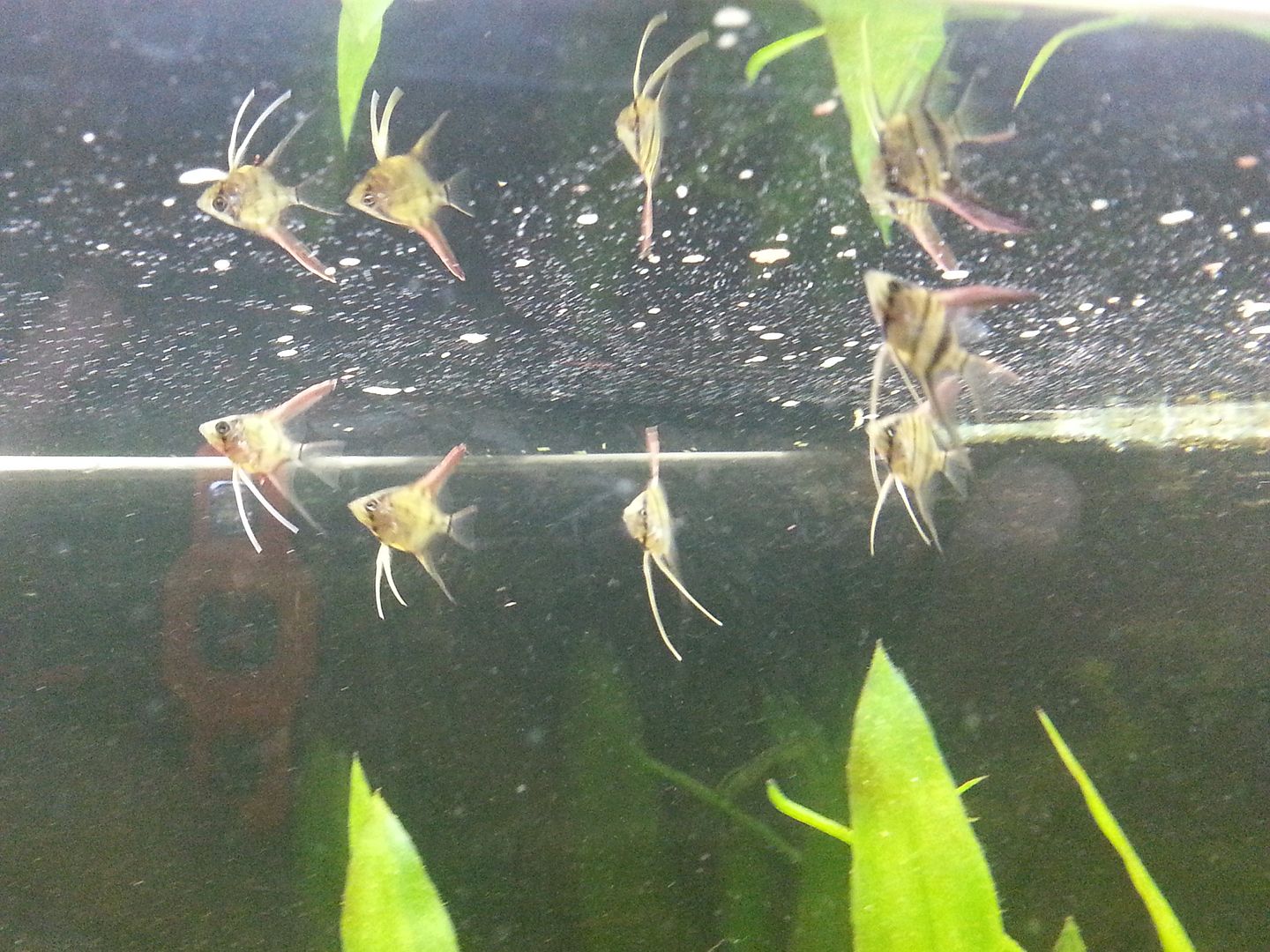 | | |
| --- | --- |
| The Following User Says Thank You to djembekah For This Useful Post: | |
Thanks Bekah!
I wuve them all too. They're so epically adorable!
FishyFishy89 I love the bottom pic. So clear and shows its stripes. nice.
---
Every kid, regardless of what they are going through, is ONE caring adult away from being a success story. ~ Josh Shipp, Teen Behavior Expert
| | |
| --- | --- |
| The Following User Says Thank You to SeaHorse For This Useful Post: | |
Thanks JakieBabie. That one is my biggest baby and is turning out to be a ham xD
Posting Rules

You may not post new threads

You may not post replies

You may not post attachments

You may not edit your posts

---

HTML code is Off

---