A couple that did not remain a couple for long. Too much fighting but it was love at first sight when I removed her and added another female.
They definately do not want their mate picked out of them.
steeler fan your angels are beautiful!! My mom had a tank of them when I was a kid... Really nice!!
I just added these two to my 125.. This thread got me to thinking I wanted angels again. I am so glad I did.
angel
---
here are my 3 angelfish. I have had them for 2 months now, and i have yet to name them. I have 2 silver and one marble. Sorry that the pictures are a bit blurry ill get a better camera, its hard to get a good picture every time i get near the tank they thinks its dinner time and they get all excited
.
this was my fav. angel. It was my 1st one, but I had to get rid of him when I ran into roommate issues and moved last minute.
this was shortly after I got it, and by the time I got rid of it 96-8 months later) it had doubled almost in size.
This pic is in my old 30 gal. tank and I have since upgraded to a 95 gal. wave Lake Malawi Cichlid tank.
I have been wanting more tanks, one bigger for saltwater reef, and one 55-75 for angels. I want discus one day too!
I will see if I can find pics of my white angels with red eyes that I used to have... doesnt seem like anyone has those!! I've been trying to pin them down in my neighborhood for my tank that I just restarted, with absolutely no luck yet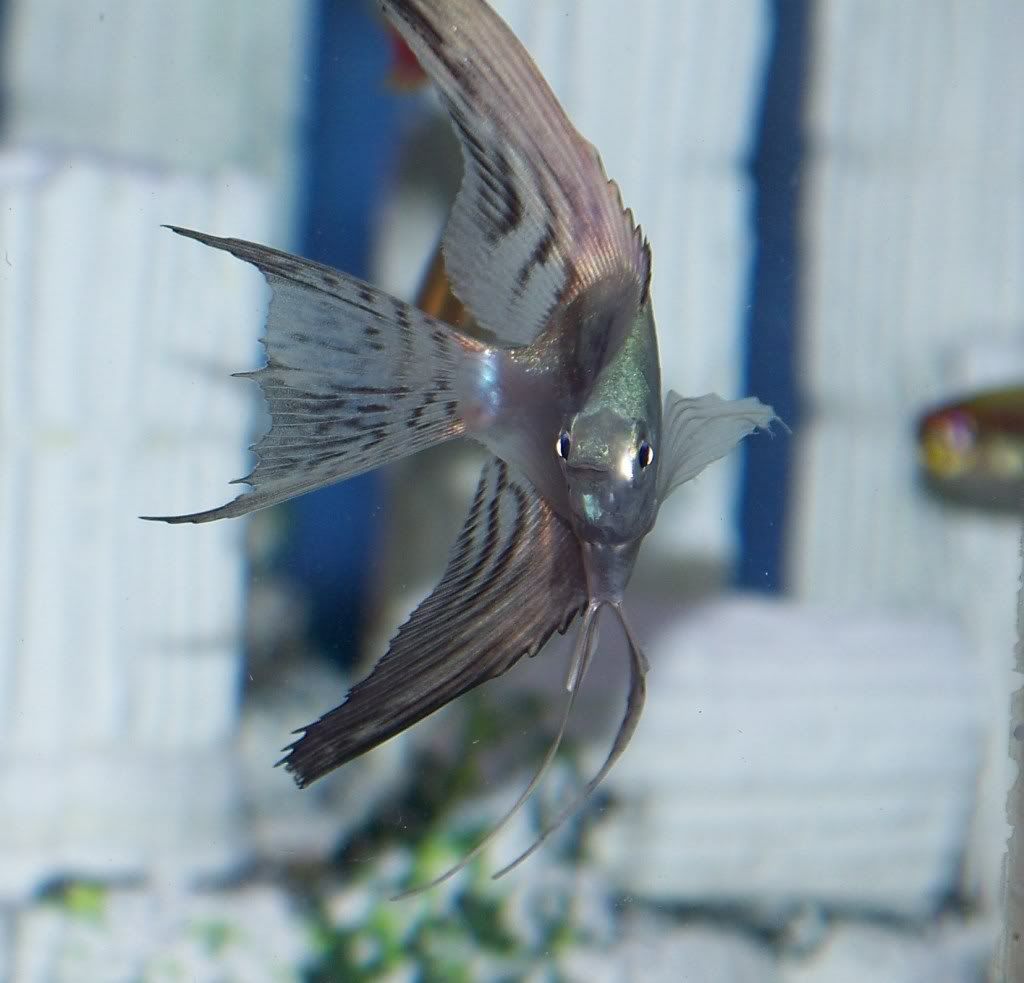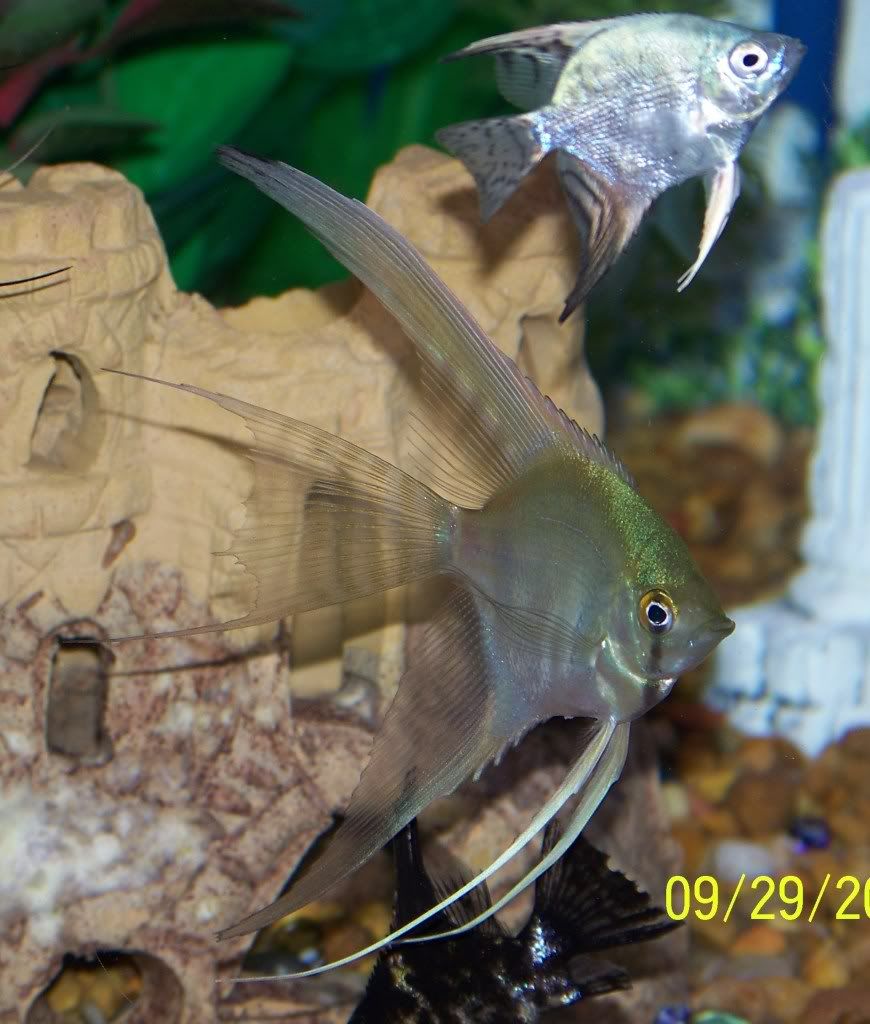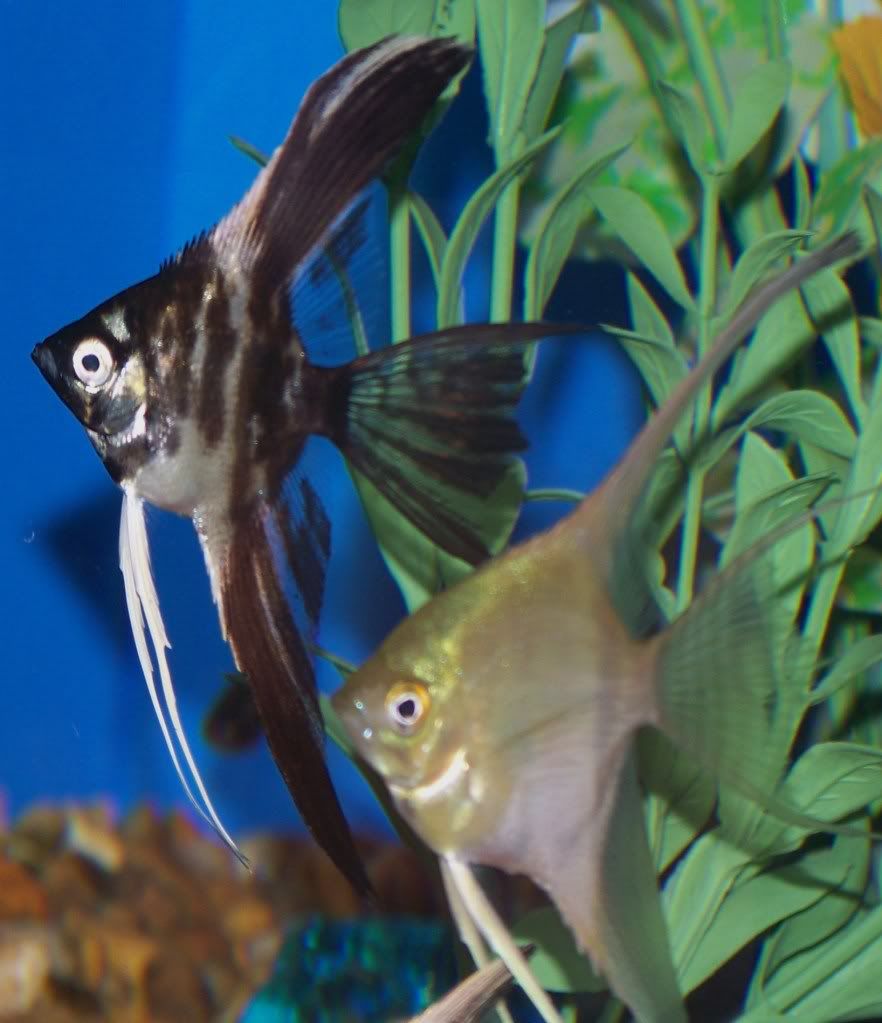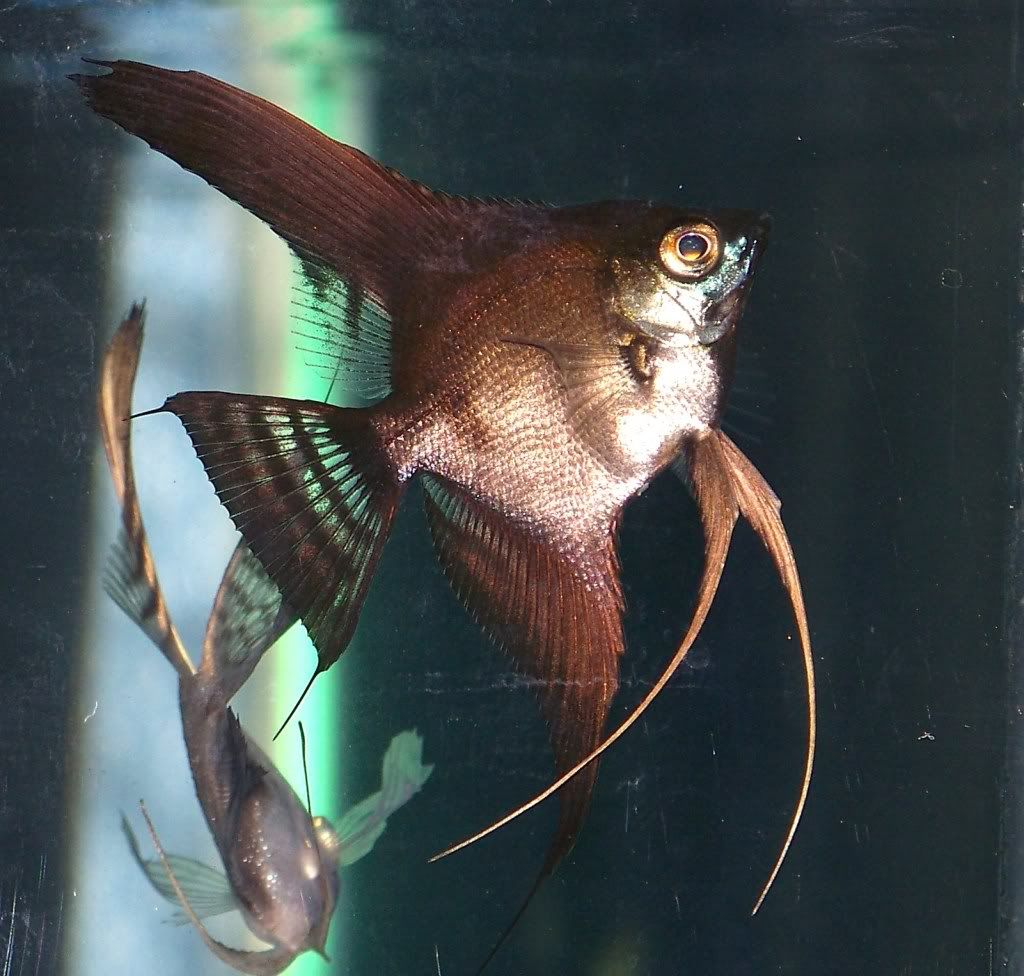 ---
Proud owner of: 45g hexagon w/angels,red tail black shark,3 white clouds,2 white skirts and 1 glow light tetra. 2 bettas and two african clawed frogs. 1 spoiled dog,2 pampered kitties. One large male iguana and 3 lop ear bunnies. 2 red ear sliders.
Similar Threads
Thread
Thread Starter
Forum
Replies
Last Post
Blurry Photos

Ramenuzumaki

Aquarium Photography

21

09-17-2009

06:09 AM

new photos

Byron

Freshwater Journals

5

05-07-2009

08:03 AM

Random Photos

Lupin

Freshwater Journals

6

04-27-2007

01:49 AM
Posting Rules

You may not post new threads

You may not post replies

You may not post attachments

You may not edit your posts

---

HTML code is Off

---