Wow! nice fish! I was especially interested in a fish I saw that you had posted on Youtube, a smokey blue angel. They look similar to my blue faced angels but yours have the smokey pattern on them. I would love to obtain some of these if you have some for sale.
Glad you saved those angels from those africans! It will be nice to watch their fins grow out and recover.
sid my marble angel rumored to be about 8 years old
he is about 8 or 9 inches tall
Here's one of my half-Black babies
---
150 Gallon - Mostly American Cichlids
135 Gallon - Angelfish Community
75 Gallon - Odd couple (Polleni/Angelfish)
55 Gallon - African tank
20 Gallon Long - QT
10 Gallon - Empty

gorgeous angels guys!! i see that my links have expired from back in the day, so i will update now.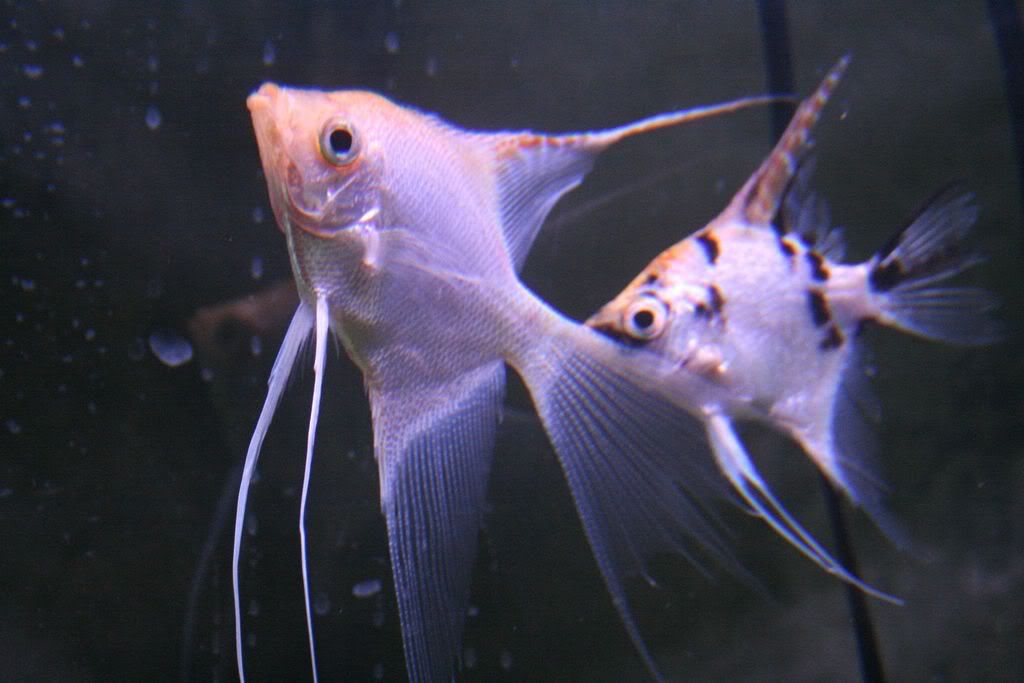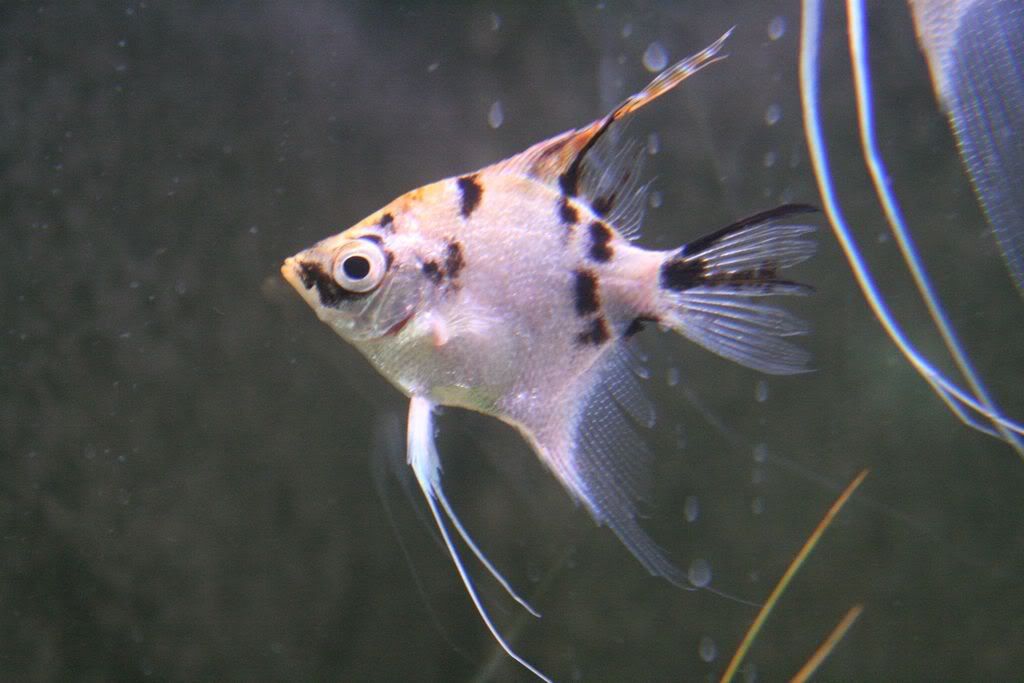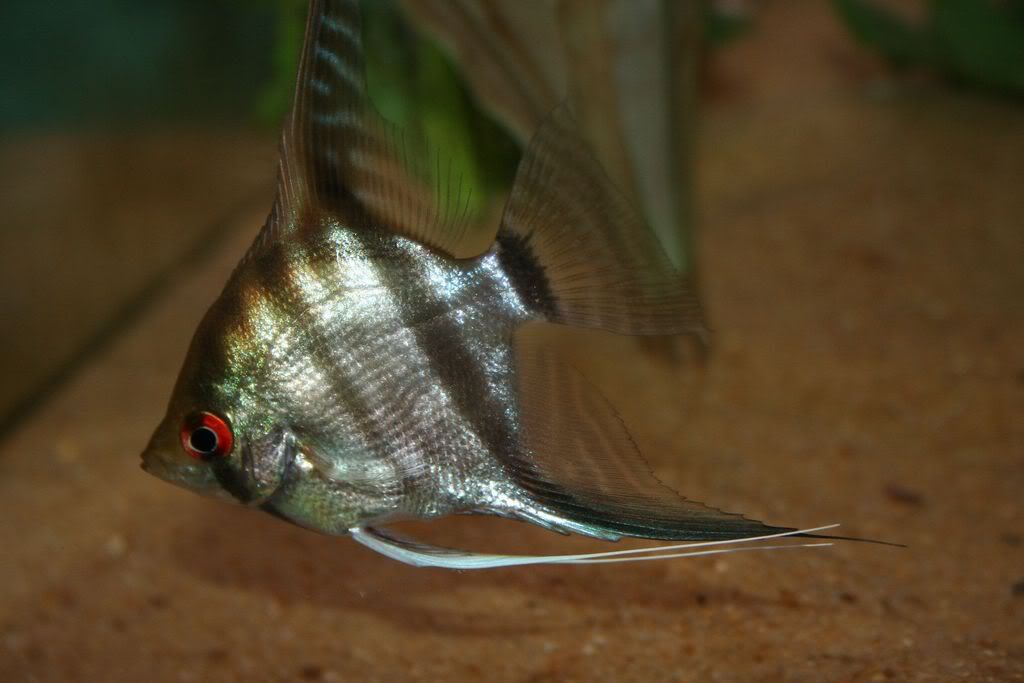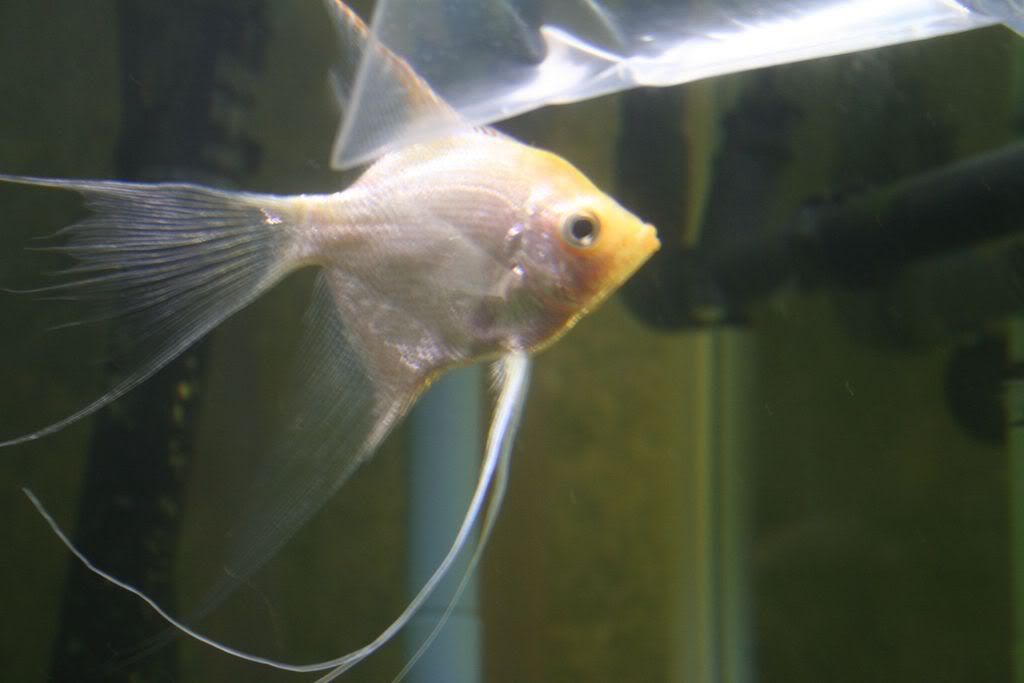 this last one shows her fin length...i swear this girl is nearly a foot long...
I want to feed this chiclids. But now i have a malawi tank. In next ı will feed this fish and I will produce them.
Some of my Angels.
Im not very good at this under water photography, so I only get a couple of photos worth showing.
What beautiful angels, everyone!

I just got this one today, I'm very excited. I didn't have many colors to choose from, and I only know of one reliable LFS in my area so I couldn't shop around. Is this just your basic marbled angelfish?
Yup. Marbled angel.
---
Sent from my desktop or phone or whatever else I am holding on to

I'm ready for the pressure.
The drama and the pleasure!

If there is one thing I want to see here, it's HUMOR.

I believe I can fly!
I believe I can touch the sky!
I think about it every night and day!
I stand in awe of my body.

Similar Threads
Thread
Thread Starter
Forum
Replies
Last Post
Blurry Photos

Ramenuzumaki

Aquarium Photography

21

09-17-2009

06:09 AM

new photos

Byron

Freshwater Journals

5

05-07-2009

08:03 AM

Random Photos

Lupin

Freshwater Journals

6

04-27-2007

01:49 AM
Posting Rules

You may not post new threads

You may not post replies

You may not post attachments

You may not edit your posts

---

HTML code is Off

---