I switched them over to one of my other tanks, a 29g i have setup in my other room.
Here is a pic of my 75 gallon. You may get some ideas. Its not the best pic but i will post more up later if you would like.
002.jpg
Nice rock work, mollies. I really like it!
---
If you don't stand up for something you'll fall for anything...
the tank looks good similar to what i am going to be changing my 75gallon to look like after i move in a couple of weeks. On the issue of cycling your 10g is half way through the cycling process which is good however i would make sure that your 50g is cycled before buying anymore fish. You are doing the right thing by putting your filter in an established tank as that will make it cycle the new tank much quicker (possibly even within a week) use a product such as seachem stability or sera nitravec (im from australia not sure if you guys have either of these over there) and add some of the fish you already have to the 50g wait till it cycles then add the fish slowly over a couple of weeks. The size doesn really matter (well kind of does) but the main point is that a fish tank gets used to a certain amount of poop being created by the fish and that is when your cycle is completed by adding alot of fish no matter how big or small the increase is still going to be enough to overload the cycle and create a mini cycle. If anything im saying isnt clear or you dont get it just ask.


Cheers Zac
Are you going to be doing african cichlids? You should Post pics And build thread.
I have it established with but we are moving back down to sydney (about an hour drive from where we are now) and the tank is currently stocked with
3 x electric yellow
1 x sucking catfish
1 x gourami
2 x clown loaches
2 x electric blue
1x Melanochromis Johanni
1 x other chichlid (orange spotted thing)
When we move the back is getting paineted dark blue and getting rid of the sticker that is currently there and doing a full on rock scape to about 3/4 of the height and full length (5foot). Should be fun lol
Heres a picture of my favorite chichlid had it for about 4months now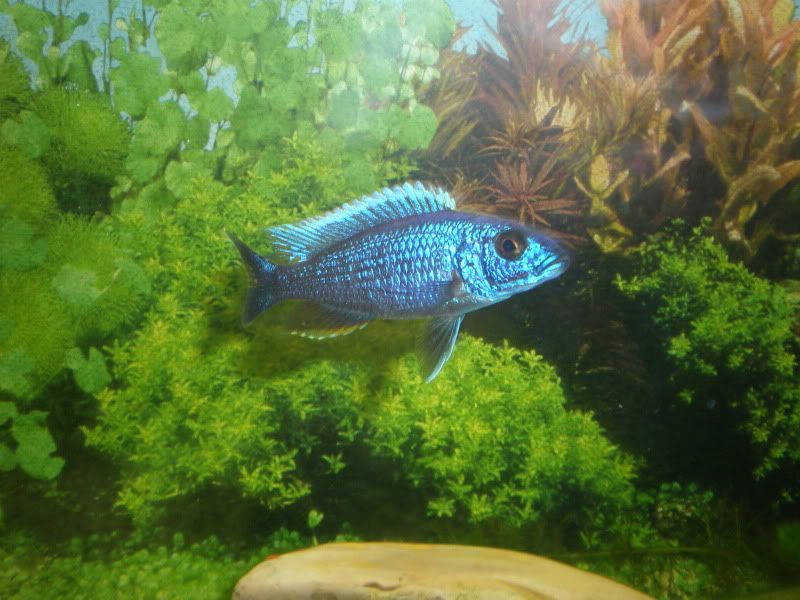 They seem much happier in the 29g. I have the Turface Pro League in there to show what it is and how it looks as a substrate, I'm really loving it, i've never seen anyone with the turface red, only the grey (black) but this looks very natural to me and its quite cheap. I got mine for 30 bucks for 50# bag, but i know of alot of people who get theirs cheaper, mine is more because nobody locally stocks it so its special order. Here are a few pics, I have 3 peices of driftwood in as hiding spots but they seem to get along well for now.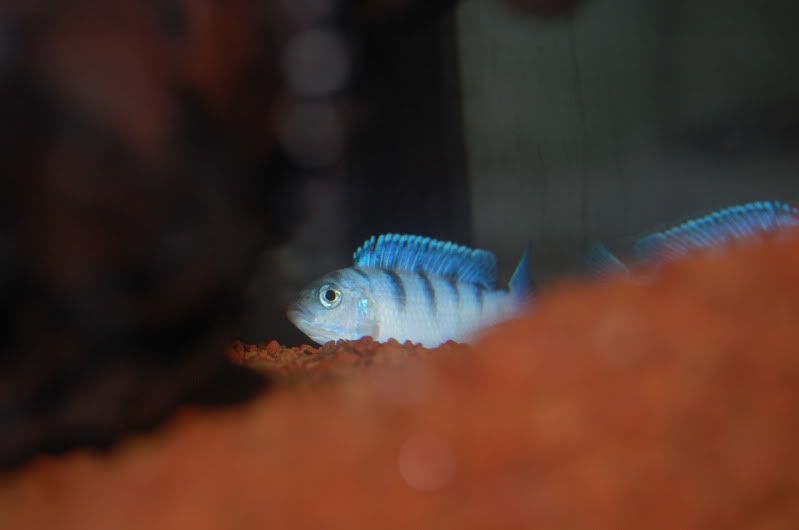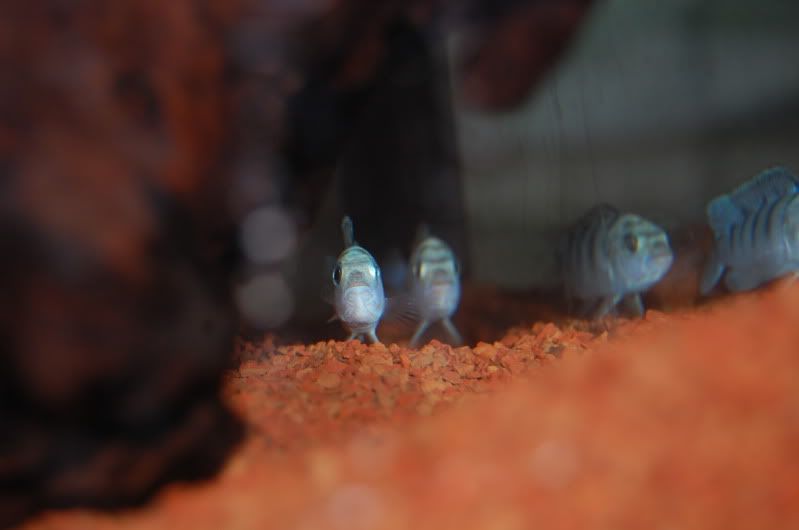 Geo your right, The fish I wanna buy aren't going anywhere, I'll just stay with these 2 for about 2 weeks. I think thats adequite time to have the cycle pretty decently through. As far as compatibility with the Kenyi, I'm assuming the yellow labs might not be able to hold their own? few questions for ya'll
1. What Cichlids would be proper tank mates with the Kenyi. I'll have a few driftwood hideouts and a good deal of rockwork.
2. I'm looking for an orangish colored Cichlid, any ideas?
3. Is 7.6 pH too low for them? I'm assuming the rocks I get depending on type should raise the pH a little.
---
Last edited by andrewr2488; 11-11-2009 at

07:27 PM

.
Red zebras. and yes yellow lab will be just fine with them. Your ph will be fine.
One thing, with you adding driftwood to your tank, it could cause a Ph drop.......Just monitor your Ph and make sure it stays stable..........Nice female Kenyi's...........
Posting Rules

You may not post new threads

You may not post replies

You may not post attachments

You may not edit your posts

---

HTML code is Off

---