Water change surprise...
---
The baby Salt and Pepper (habrosus corydoras) Cories arrived and I didn't even know it! Eggs are still in the aquarium and now I got wigglers! Go me :)
This is one of the moms. I have at least 3 (look in the reflection on the left)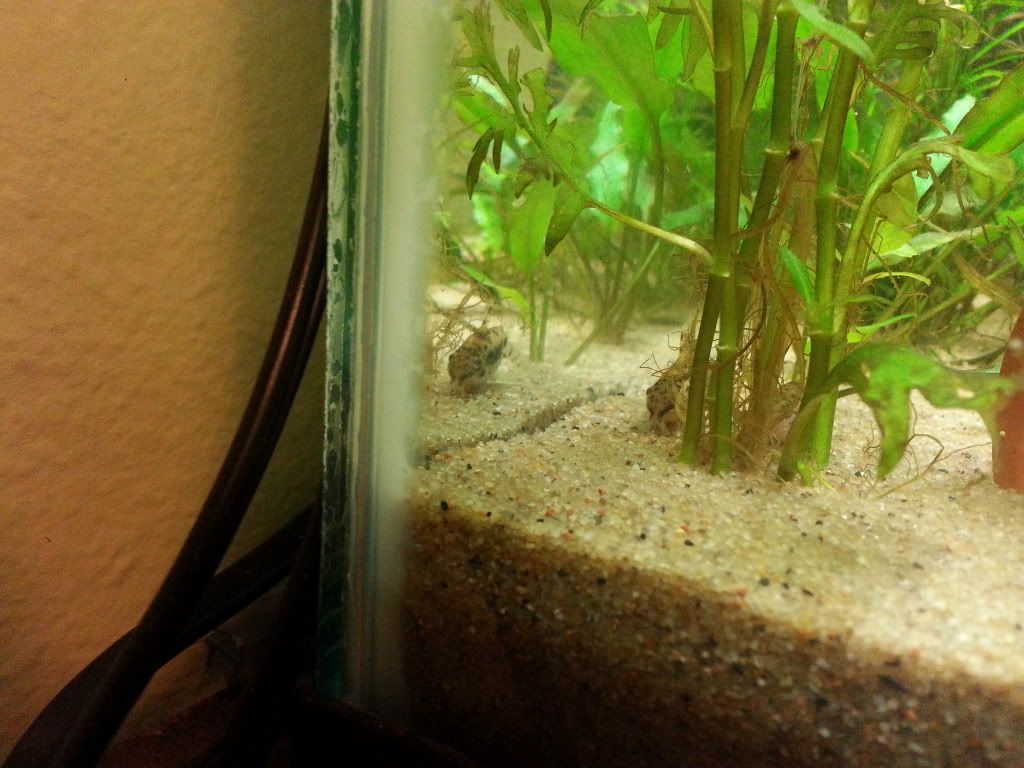 ---
As of 02/02/14: 5.5 Gallon NPT - Plat ----------------29 gallon - Awaiting bleach bombing and selling
46 gallon bow - 5 glass cats, 6 kuhlii loaches, 2 rasboras, 1 parkinsoni rainbow, 8 White Tip Tetras, 1 bristlenose pleco, 5 julii corydoras, 1 bolivian ram, 7 neon tetras , 2 female sunset gouramis, 10 dainty corydoras, shrimp and snails
Awesome! Congrats!
---
-Kristen's tanks:

14g Tall: Planted, eco-complete, Red Cherry Shrimp

16g Aqueon Bowfront: Planted, eco-complete, 8 Ember tetras, 7 Green neon tetras, 6 Harlequin Rasboras

36 Aqueon Bowfront: Planted, sand, 10 Julii cories, 8 Zebra Danios
7 Cherry Barbs, Asst snails & Ghost shrimp
That's awesome. BTW is that pool filter sand for your substrate?
---
10g - Red Cherry Shirmp
20g long - SE Asia "Biotope"
30g - Jasper's (GF) Tank
75g - South American "Biotope"
Plenty of empties...
Posting Rules

You may not post new threads

You may not post replies

You may not post attachments

You may not edit your posts

---

HTML code is Off

---