ID this fish
---
If anyone could ID this fish for me it would be great! Someone gave it to me. I thought it was maybe a pictus but then I see there are quite a few synodontis that look similar.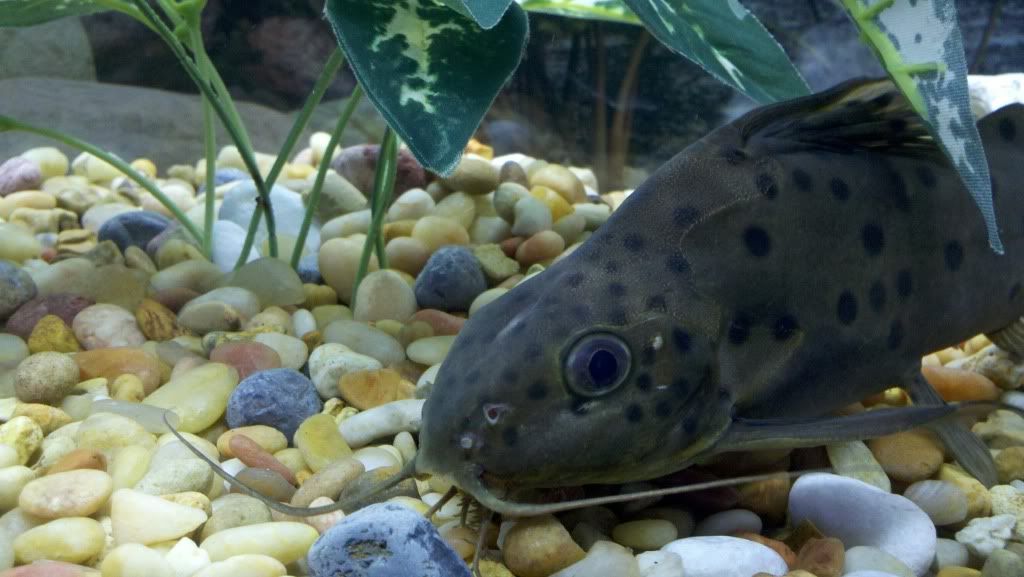 It is a Synodontis. Which one I'm not sure. Maybe Synodontis Multipunctatus or Eupterus.
---
150 Gallon - Mostly American Cichlids
135 Gallon - Angelfish Community
75 Gallon - Odd couple (Polleni/Angelfish)
55 Gallon - African tank
20 Gallon Long - QT
10 Gallon - Empty

I have one that is the exact same coloring which was sold to be as a High fin Syndontis. When looking at pictures I think mine and yours look like eupteris.
---
20 Gallon Planted Guppy tank. Amazon Sword, Dwarf Hairgrass, Cardinalis.
55 Gallon -1 BN Pleco, 1 High Fin Syndontis, 1 Oto, ~18 Kenyi Cichlids
Posting Rules

You may not post new threads

You may not post replies

You may not post attachments

You may not edit your posts

---

HTML code is Off

---