ID Catfish pls
---
Can someone ID this catfish for me pls
i have no idea
but boy what a great looking fish, i just wanted to say that, it is pretty
---
2 community tanks
and 2 angel breeder tanks
plus 1 platty tank( my sons)
Do you have any other pics? It kind of look likes my synodontis eupterus but I can't be sure with its dorsal fin down in that picture.
Here's what my syno looks like:
Here's planetcatfish's site with plenty of pics, care instructions, etc.. If it is a syno, they get huge! Mine grew 1.5" in a little over a month.
http://planetcatfish.com/catelog/spe...species_id=121
Good luck.
I can't... well till the fish is in my hands
Collecting it this Friday. That pic was from the current owner
Ok pic of it and yes I think it's a Featherfin Syno too guys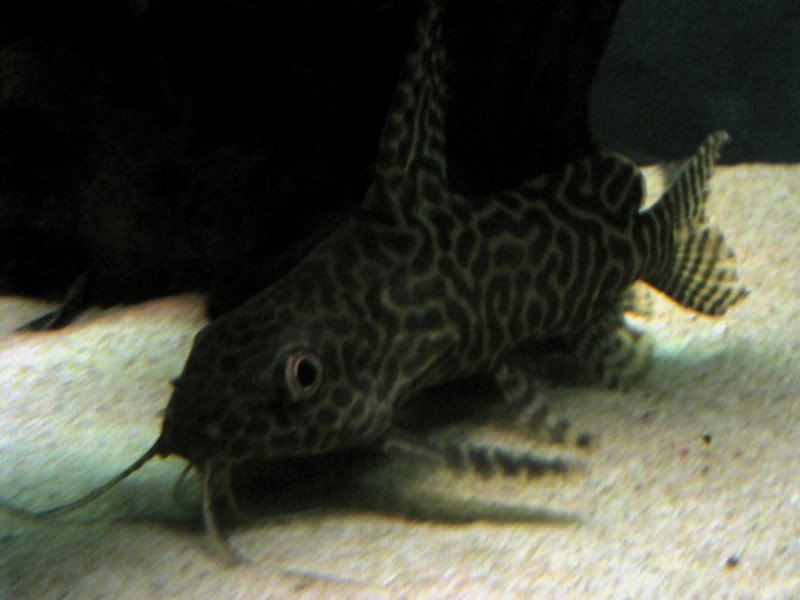 Sorry not a very good picture
I don't know if its the picture or what but it looks greener than mine. Mine is a lighter brown with real dark brown spots. The pattern is the same, almost identical to mine. The other thing that had me confused is the dorsal fin... mine is huge, probably over an inch long.

I'm sure others will chime in however.
Posting Rules

You may not post new threads

You may not post replies

You may not post attachments

You may not edit your posts

---

HTML code is Off

---