Tank Reseriction!
---
OHHH YEAHHHH!
well i started off with a 80 gallon and was 48" in length that i broke.
and this is the stand i made for it because i *was* going to repair it with just a new piece of glass.
well you know i was like screw it right so i did a whole new layout(well about the same) of my stand on paper then on my laptop using google sketchup.
so then i took apart my old stand since i just broke the glass again for the 80 gallon lol. i took the tank apart and dropped a 2*4 on it and just laughed lol cuase i didnt care anymore.
and this is what i ended up with :)
so the next thing i do. i have Styrofoam given to me from the owner of my lfs and use it for the bottom of my aquarium to maintain perfect stability(i didn't level my stand during the making but when i finished and checked it with a leveler and everything it was perfect!!!)
i also used the 2 side glasses off my old tank and put them on the top of my new stand for a temporary flooring. next week im going to buy the rest of my wood and a full glass top. also going to have open drowrs to view the sump and drowre on top for pulling out supplies.
so far in my room to keep safe lol.
also sorry about the last pics being blurry i couldnt keep steady and didnt want to take more pics.
heres what my tank and stand look like before i take it down to do somechanges.
so after i take my tank down i take it to the back and do some re-ajusting. i take off off the two doors and make it to a one door along with add better door hinges and magnets on the inside to keep the door shut or help open it. ive added a power outlet to the inside of my stand and for sure it does not move for safety since i will be having a sump/refuge.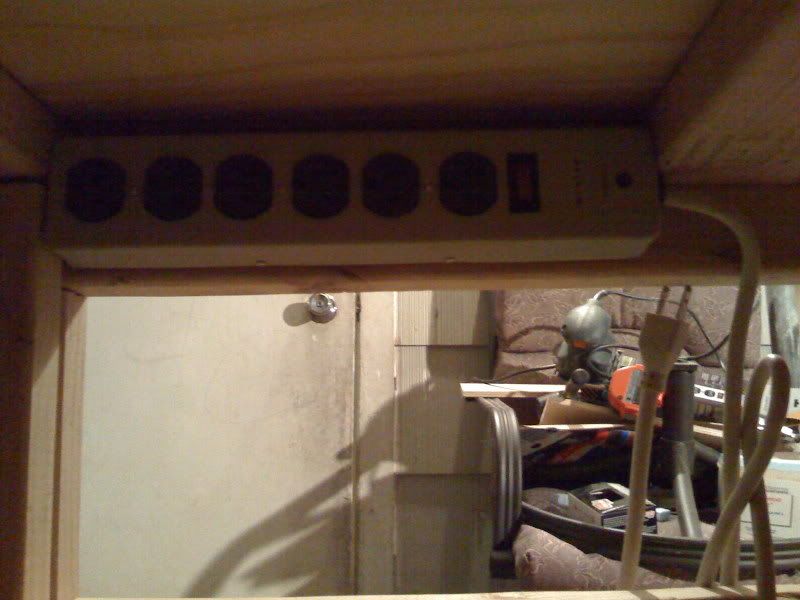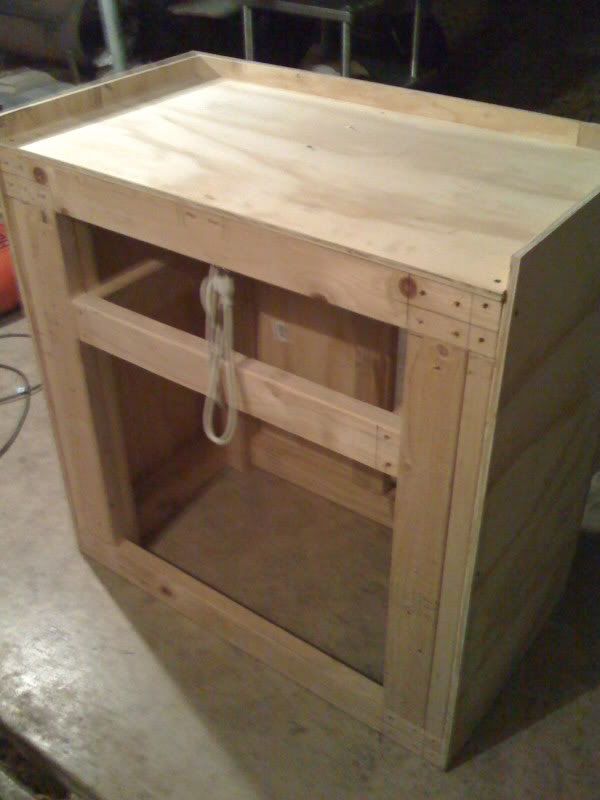 ill be getting better pics of my recent new tank looks but havent yet since ive painted it with a Dark Walnut Stain. i was going to go with an abony look but the dark walnut looks great.
these are just sample peices of the wood i had left over that i painted before accually putting it on my stand and i loved it.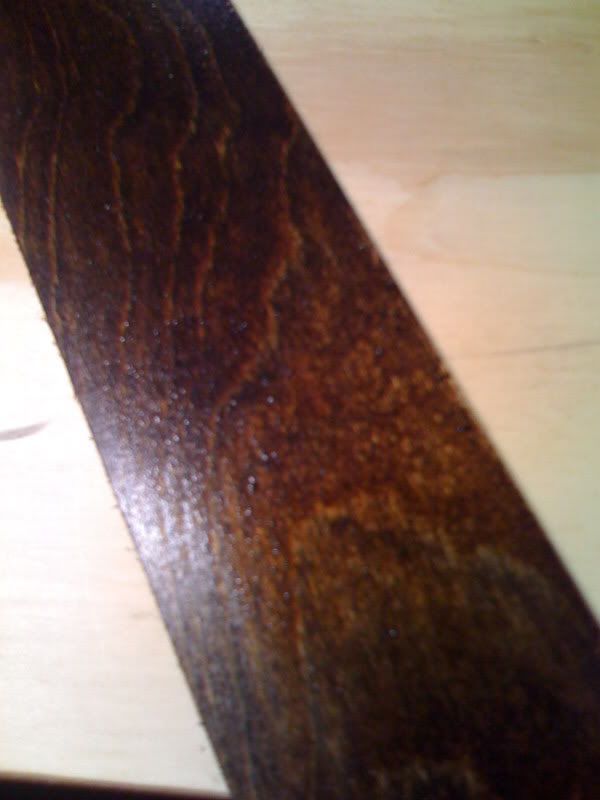 after hours of work and painting to how i wanted after sanding it down lol. i went to my lfs and bought my glass top for my aquarium. along with having them hold my sump and light fixture which i will being paying off next week.
looks great so far, did you mention how big the second tank was?

and for saltwater, i recommend not using the glass top.
second tank as in the new 62g i got? first tank was a 80 48"L. new tank is a 62g 36"L if thats what you ment.
yeah i know since the water does have to have the pumps aggitating the water along with the light fixtures but theglass top im using for now lol because i dont want dust falling in my tank when i already cleaned it. not in the mood to do so and also for while im cycling it and i can just have it on there also.
Posting Rules

You may not post new threads

You may not post replies

You may not post attachments

You may not edit your posts

---

HTML code is Off

---