Quote:
Originally Posted by
Reefing Madness
View Post
Yea, pretty much sucks. Why is it not producing? Bubbles not far enough into the neck?
Yea exactly............
Im not sure what the proper water level should be in the tank but from what I understand im running it a little high. If I ran it lower it would produce nothing at all. Here is what im getting.
So there is some waste. Ill brush it off the sides and keep it clean....but the water in the cup (very little water at that) is almost clean..........
I love zoa's. I need to get some more coral that glow under the actinics. I really am interested in frogspawn, candy cane, torch...etc..... need to make sure my parameters are right though.....im sick of taking a tooth brush to the rocks lol.
I have both light and dark green coraline which is really nice. Most of it is light. But the cyano appears on the top rocks a few days after the WC then gets the rest of the tank
I need more fish too! Just have not had time to insure the QT is clean and stable and actually get to the LFS.
Hmm, I don't get it, that actually looks pretty darn good, for the foam part.
There is no adjustment to get the water higher into the neck of the skimmer? It just looks like it needs to be adjusted up.
Well there is an adjuster on the air intake. But I have it open all the way. If I close it there is even less bubbles.

Going to take it apart again today for a cleaning.
Bah, yea, when in doubt, Remove and clean. If it was working before, there is a reason it isn't anymore. I clean my pump and collection cup once a week.
Welp after a good scrubbing, making some adjustments to the water level in the back and this mod, Im producing bubbles. Will see how things go overnight. WC tomorrow night.


Here is the mod.

So funny story. I may have overflowed my RO unit into my closet. Apartment office, landlord and GF not very happy.....Well the GF will be ok....but Not sure if any action is going to take place against me having the fish tank (or the 55 gallon drum in my closet)......sooooooooooooo yeaaaaaaaaaaaa.............im an idiot....
Quote:
Originally Posted by
Reefing Madness
View Post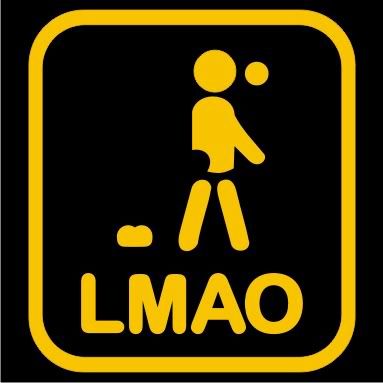 LOL done that more times than I care to admit. Next big purchase is going to be one of the units that comes with a float switch to turn it off. Luckily when mine overflows its just the basement utility room but still getting sick of having to swamp the place out.
Posted via Mobile Device
Oh and good choices on the corals. I've recently picked up a hammer coral (similar to frogspawn), torch and candy cane coral and they're all pretty cool. My hammer especially is doing well and I do nothing for it besides water changes.
Posted via Mobile Device
Well I didn't overflow the tank. Since ya know I have a $200 tune osomalator whatever its called (on my phone, don't feel like looking for the correct spelling) I left the aqua lifter on for a few hours from my 55 gallon drum. I think it's 3.5 gph......and my floor was actually pretty dry so I'm not sure where the water went. I'm not technically supposed to have tanks at the apartment but they know I have them and others do too. Also the neighbor under us that got a little wet has a dog that shouldn't be there so the complex is pretty nice with the rules. I'm nervous though. Not spending any money on the tanks until I know if I need to pay for damages or worse....loose the tanks. I didn't actually buy any of those corals yet. It's just what I'm looking into.

I did my best to clean the cyano today during my WC but my clown was attacking me. I thought it was all fun and games but she actually bit me bad enough to draw blood. Yea it's a super small cut,but still!!! Jerk.

The skimmer is now producing smelly dirty skin mate so I hope this will get rid of the nutrients that are contributing to the cyano.
Posted via Mobile Device
Similar Threads
Thread
Thread Starter
Forum
Replies
Last Post
55g Build Log

patadams66

Beginner Freshwater Aquarium

38

09-01-2011

11:50 AM

50g build

bones14

Freshwater Journals

40

10-07-2010

07:52 PM

My 29g and 55g new build

mrmosin

Beginner Saltwater Aquariums

8

09-26-2009

07:03 AM

120 gal build

ledrel

Saltwater Journals

8

03-28-2009

09:35 PM
Posting Rules

You may not post new threads

You may not post replies

You may not post attachments

You may not edit your posts

---

HTML code is Off

---