1st Pic- Aiptasia
2nd Pic- Could be Tubastrea as stated above, to check that, look on it at night, as this is when it will color up, if it does color up. Dendro I think would have more polyps on each branch and not just one we are seeing. Goniopora?(Flower Pot) Can't really tell.
I did read a few bad things about aiptasia. As for the second one its not really getting any color to it its just like an off white and greenish color on the tubes. It's definitely alive whatever it is I tapped the shell that it is on and it sucked in its little tentacles also there is another aiptasia looking baby in where the second picture was taken. Will they die off during the tank cycling? Or are they hardy/strong enough to pull through the ammonia is reading about 1.0 right now a nd the pH is 8.0 0 nitrates or nitrites
That coral will more than likely die off, I may be wrong, but probably not, most corals need pretty darn good water quality to survive and grow. Aiptasia on the other hand is a pretty wicked weed, and will more than likely not die during your cycle.
Ahh ok ill have to get rid of them somehow.... I heard about the lemon juice thing how does that work
Just another picture to be sure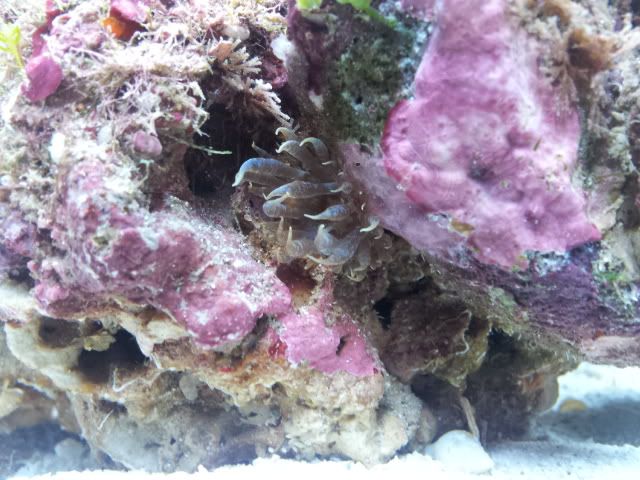 It doesn't look or seem to have a stalker like the pictures of aiptasia I've seen
Put more of the base rock I had in the tank because the right side was looking a bit empty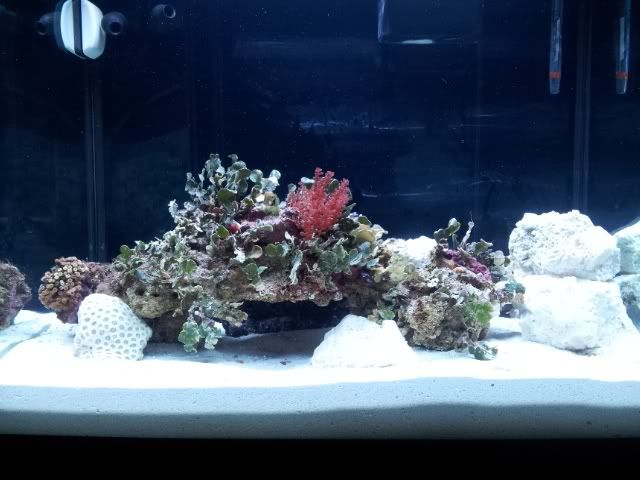 Right side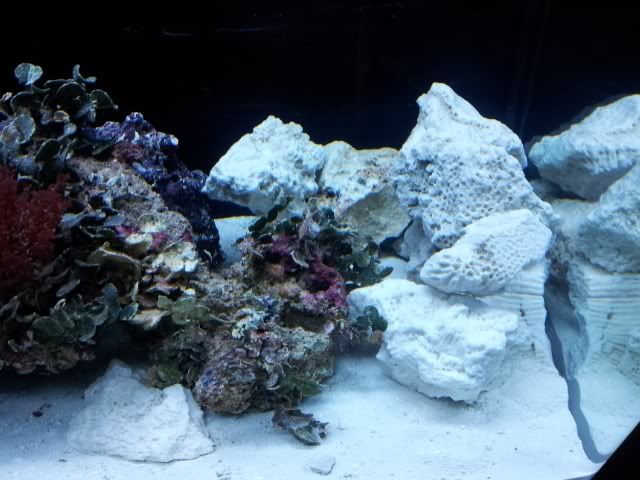 Left side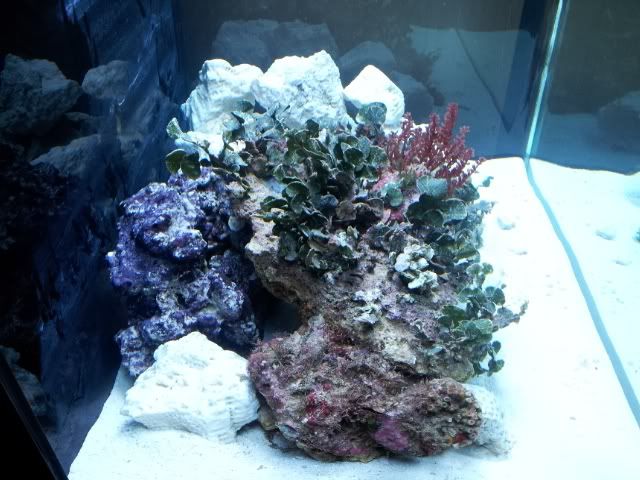 i like to do the kalkwasser mix or just use aptasia X as someitmes the lemon juice doesnt always work.and as a heads up it could very well be a curly cue its just hard to tell right now.i have seen many that have those little purple lines in the tenticles as not all are created equel.i have seen some pretty drab ones and some that look exactly like the pic you have put up.if you want a curly cue wait before you kille it.like i said there care is similar to aptasia as is apearance.those base rocks look pretty dense...one apears to be a galaxea skeleton.i like it :)
---
...........
Posting Rules

You may not post new threads

You may not post replies

You may not post attachments

You may not edit your posts

---

HTML code is Off

---