New to saltwater red sea 34g build/learning experience!
---
Hey everyone, I was getting tired of fw and wanted to get my feet wet in sw so I found an amazing deal from a buddy of mine that I honestly couldn't pass up. I don't have any pictures as of now but I will get some as soon as I get home. I picked up a practically new red sea 34g tank and stand with everything built in for *drumroll please* a cool 200 bucks! An almost 800 dollar combo. I am so happy with it so far! I also picked up a 40lbs bag of carib-sea live sand, top fin salt mix, a hydrometer, and some fossilized coral/rock. I'll update as soofowln as I can! My plans are to make it a fowlr and maybe some corals later on.
| | |
| --- | --- |
| The Following User Says Thank You to Reefing Madness For This Useful Post: | |
Well on my lunch break I ran to pet supermarket and grabber some activated carbon and some filter cotton. Got home and went to work on the tank. Here are some pictures.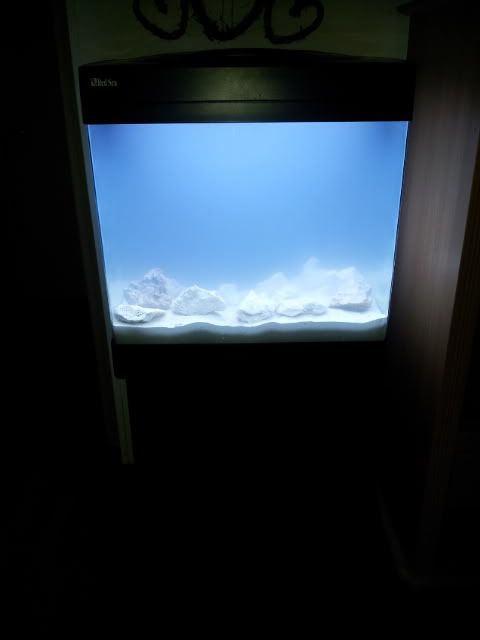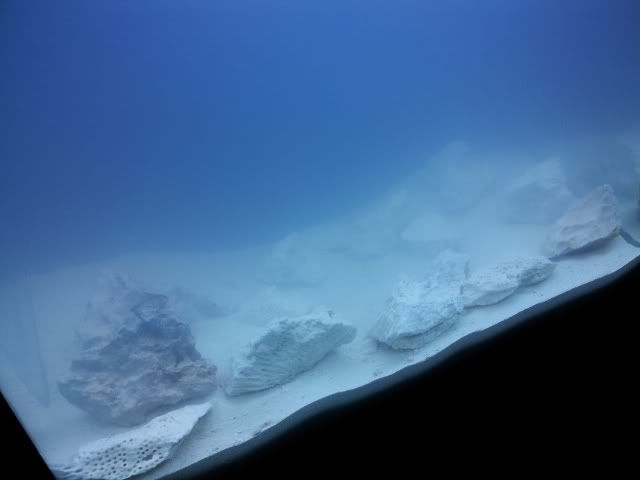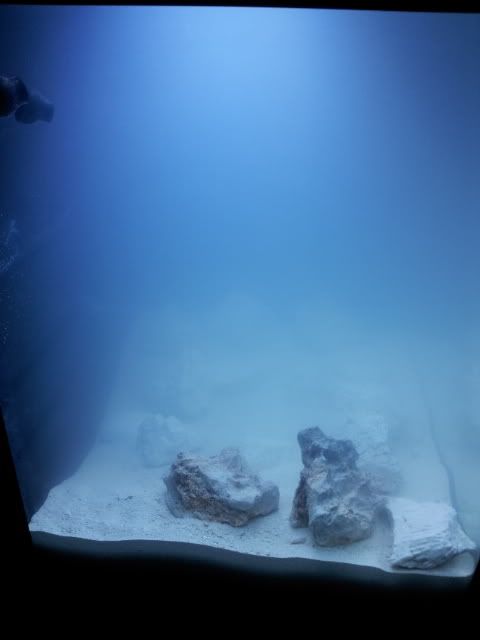 Blue leds for night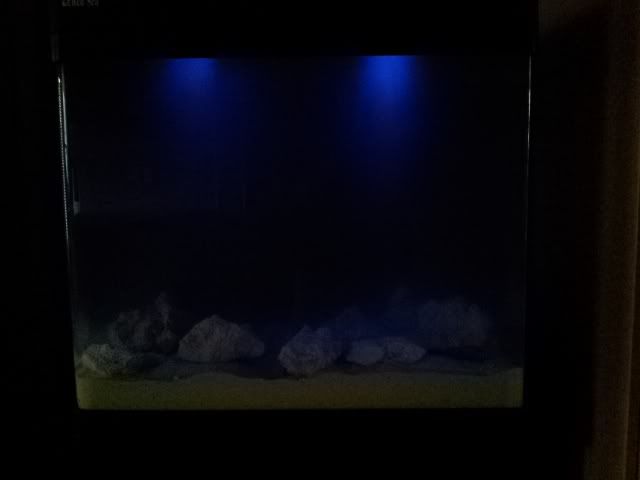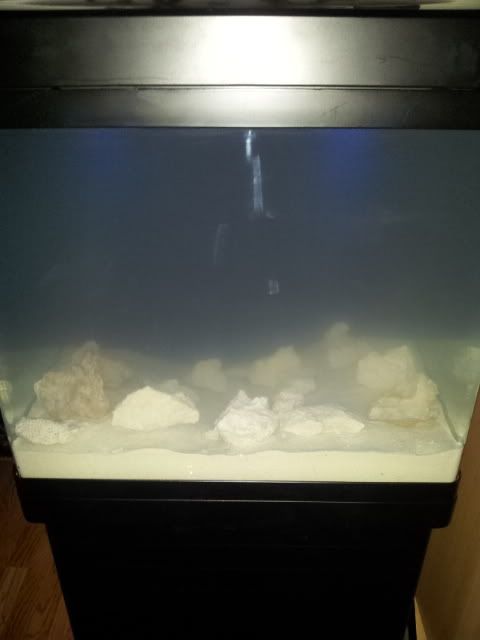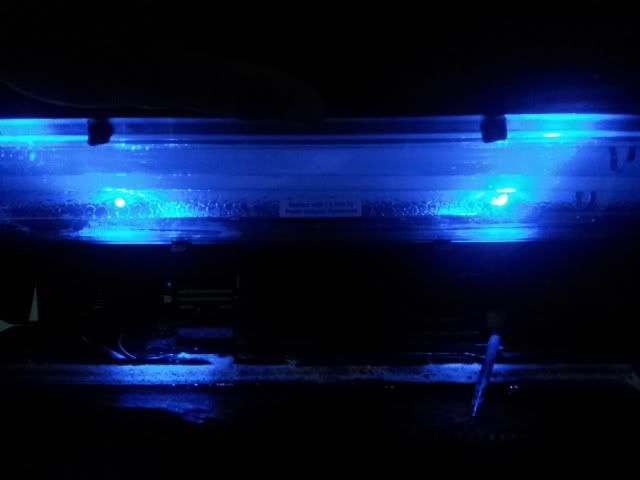 Letting the rocks soak and waiting for the water to clear up so I can start setting up the hardscape! Here's a picture of the protein skimmer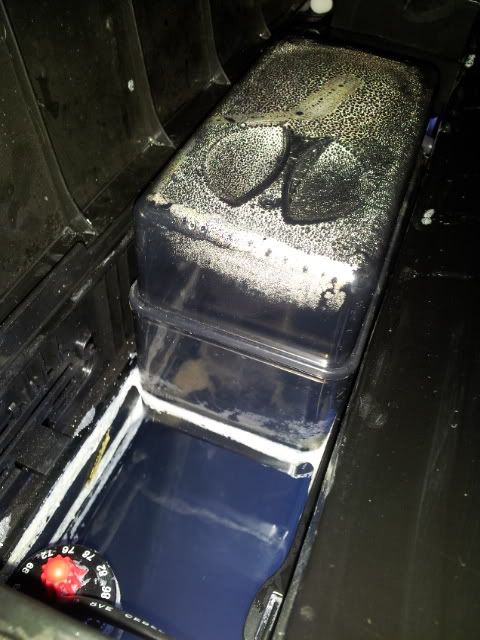 the salinity is getting there as well think I'm going to stick to going and getting salt water instead of mixing.
So today after work I headed over to my lfs and picked up some live rock for a really good price (considering no shipping was involved). I also picked up my test kit while I was there. Here are some pictures of the live rock already in the tank. Hardscape is subject to change and any advice is greatly appreciated!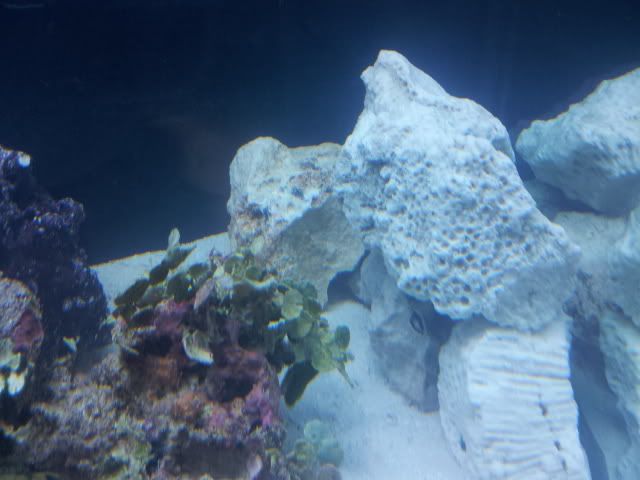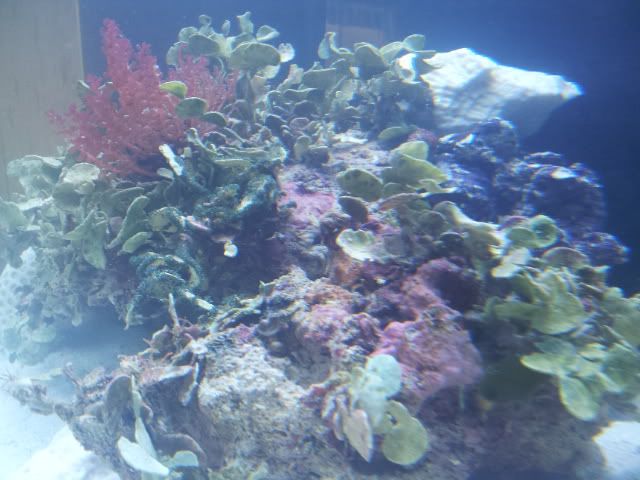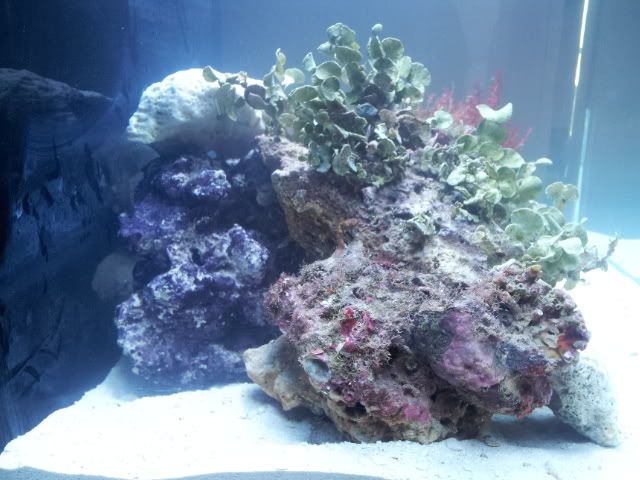 i am digging the macro algae on the rocks.you certainly arent waisting any time on this tank.so far looking real good.
---
...........
Quote:
i am digging the macro algae on the rocks.you certainly arent waisting any time on this tank.so far looking real good
Thanks! Yeah the guy at my local lfs was a great help yesterday. These are the first live rocks he showed me and I was sold haha. I also bought a man made lr which is the purple one. Last night I was just watching the lr and went to move one of them and noticed the things moving on the rock. I looked closer and realized that I have 2 clams or mussels haha. It's amazing it really is and im starting to think that I should have got into sw to begin with haha.
well its really good to have some freshwater experience under the belt so you are more comftorable with the basic science of it all.just wait till things are established and you take a look an hour after the lights are off and the moon lights are on.there are some crazy nocturnal inverrts that usualy hitch hike onto the rock.cheap thrills. :)
---
...........
Haha yeah I can't wait for that after hearing about worms and all that haha.. Now this cycle needs to hurry up lol
Any idea what these are I think the first one is a curly cue anenome not sure on the second its a coral of some sort I think?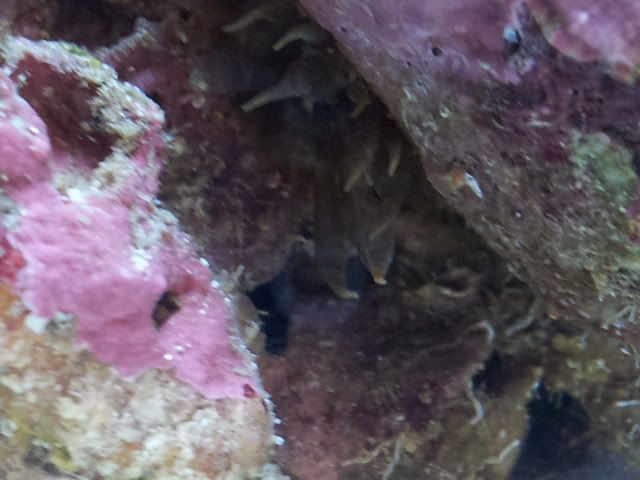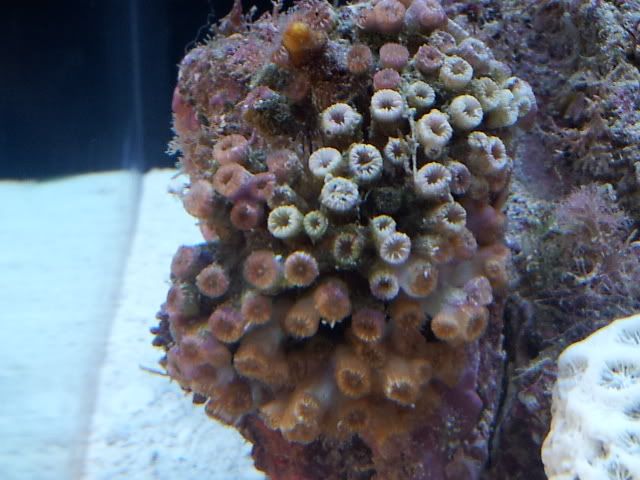 looks like some dying tubastrea if you ask me although it could be a dendro.and the other pic is hard to see but it is probably an aptasia or as you mentioned a curly wich is quite simiar as far as care goes.
---
...........
Posting Rules

You may not post new threads

You may not post replies

You may not post attachments

You may not edit your posts

---

HTML code is Off

---