Tooth brush! I didnt think of that!
Do you guys think I have too much rock? The two live rocks that came with the tank were way bigger than I thought they'd be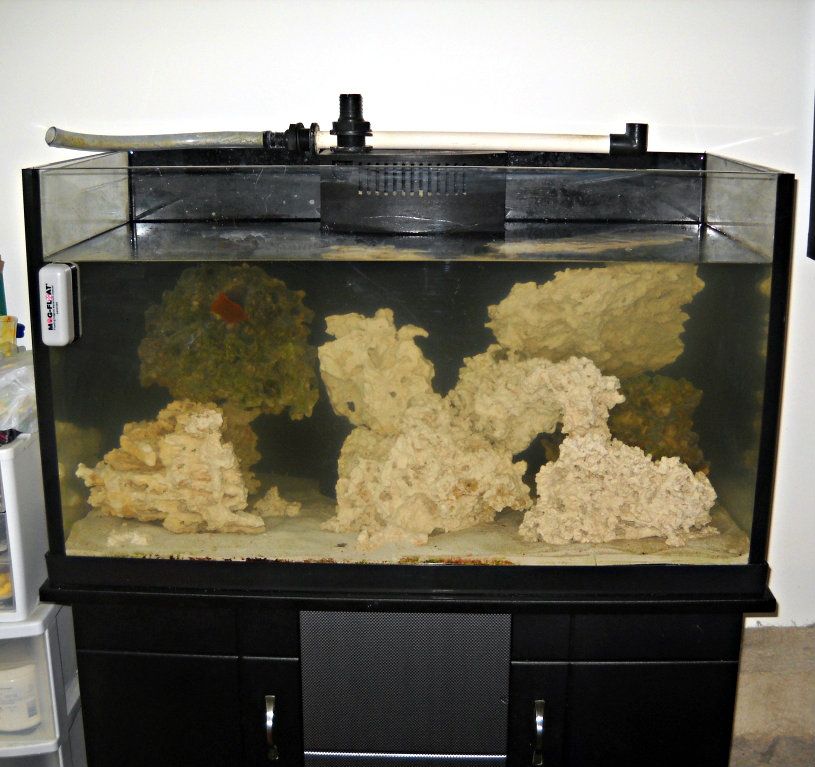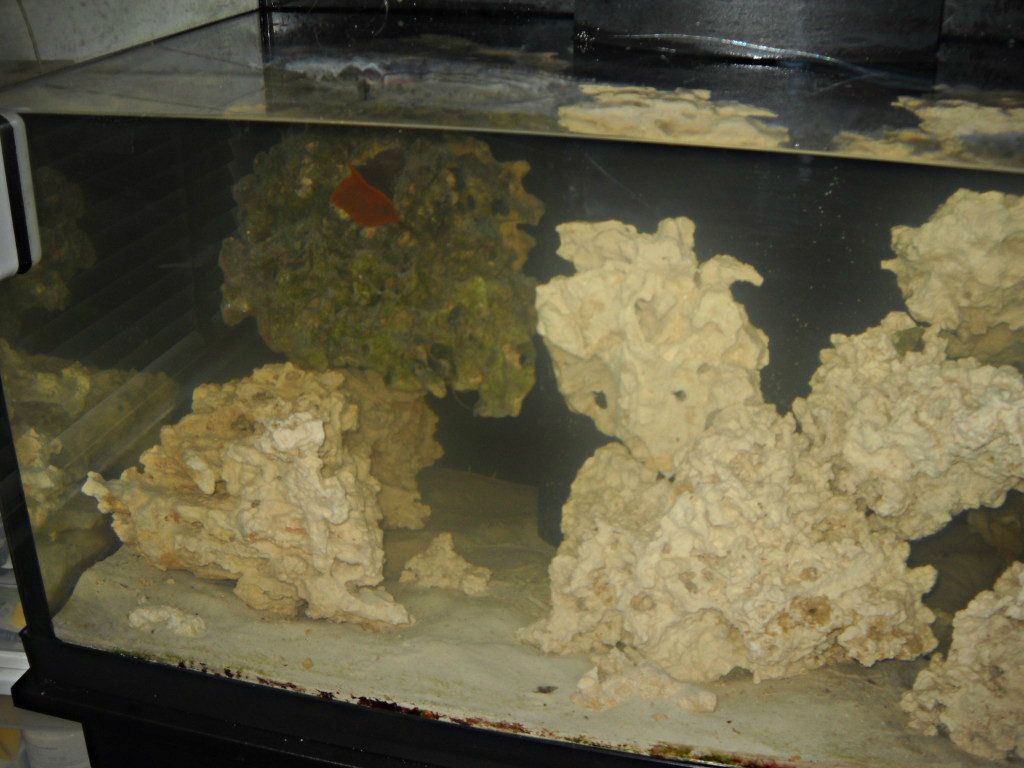 Quote:
I had that problem in my two gallon betta tank. Paper towels and tooth brushes are your friend.
Tooth Brush won't take out Coralline Algae unfortunetly.
It's 50lbs of dead rock from Marco Rocks plus the two live which are probably about 5-7lbs each. It's a 57gal tank.
So not too much? It doesnt seem too crowded? I see that a lot of reef tanks have several inches between the rocks and the tank wall, mine are about one inch from the wall on the sides, nearly touching in the back, and anywhere from one to three inches away in the front.
I loveeee the rock!! The arches are so neat without looking artificial!! *looks and my tank* Stupid fake plants.
---
We were two ships in the night
Hell bent on trying to survive and
Capsized

Thanks guys, I like the rock a lot too. Just wanted to be sure there was enough room for fish! lol

Pearl - The rock is all from Marco Rocks. They are fantastic!!! Great prices, free shipping, and it was at my door in literally 24 hours!
Posting Rules

You may not post new threads

You may not post replies

You may not post attachments

You may not edit your posts

---

HTML code is Off

---