Pictures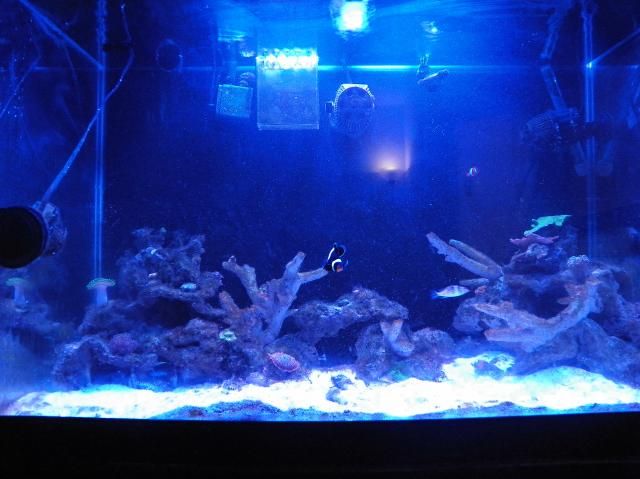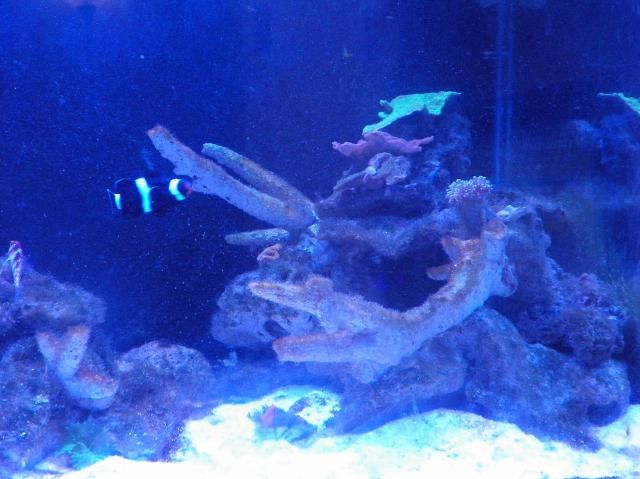 ---
KillaVixens Reef Photo's
[/COLOR]
That is a really good PAR number you got and it shows in the corals.Unless you are doing high light only corals I would not turn it up any more.Looks like you will have a full up reef here soon,just wait till things really start growing. Hit up your local reef club again for a frag swap to fill in the blanks but don't forget to dip.
---
...........
I bought some frags a few weeks ago, but they had to be fresh cut, waiting for them to heal up nice and i should be getting them soon. A couple of different zoas, magicians, emeralds on fire, glitch, cats' eye, and some thing else
---
KillaVixens Reef Photo's
[/COLOR]
Nice!Sounds like a good zoa\paly pack your getting ,making a zoa garden? I have a friend who has a zoa hoard and When the price is right it is hard to say no. I find myself spending much of my hard earned money on more corals.I am the single income for a family of 6 but I still find a little cash for a frag or two at the end of the month.
---
...........
Update!
---
So i have been battling cyano, diatoms, and worste of all hair algae like crazy. I just did a little more than 72 hours of no light and for, one, the sand is pearly white lol. No diatoms and cyano, however HA is still wild. So i took every single coral out of the tank and put them in a frag tank. Took a bucket of water from the tank and scrubbed the heck out of every piece of rock i had. Its not as bad as it was yet, but its still not gone. I finally got that zoa pack. everything looked great except the magicians, i dont think they are going to make it. It looks as though its pinching its own head off...
I dipped in iodin for 20 min so hopefully it will bounce back. Picture to follow
---
KillaVixens Reef Photo's
[/COLOR]
Frag Tank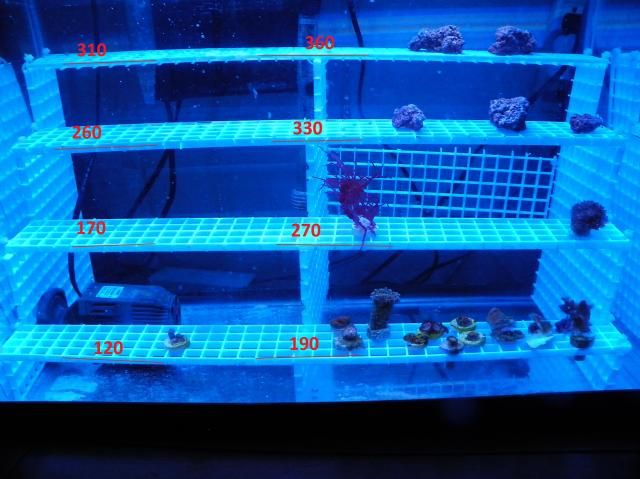 Unhappy Magicians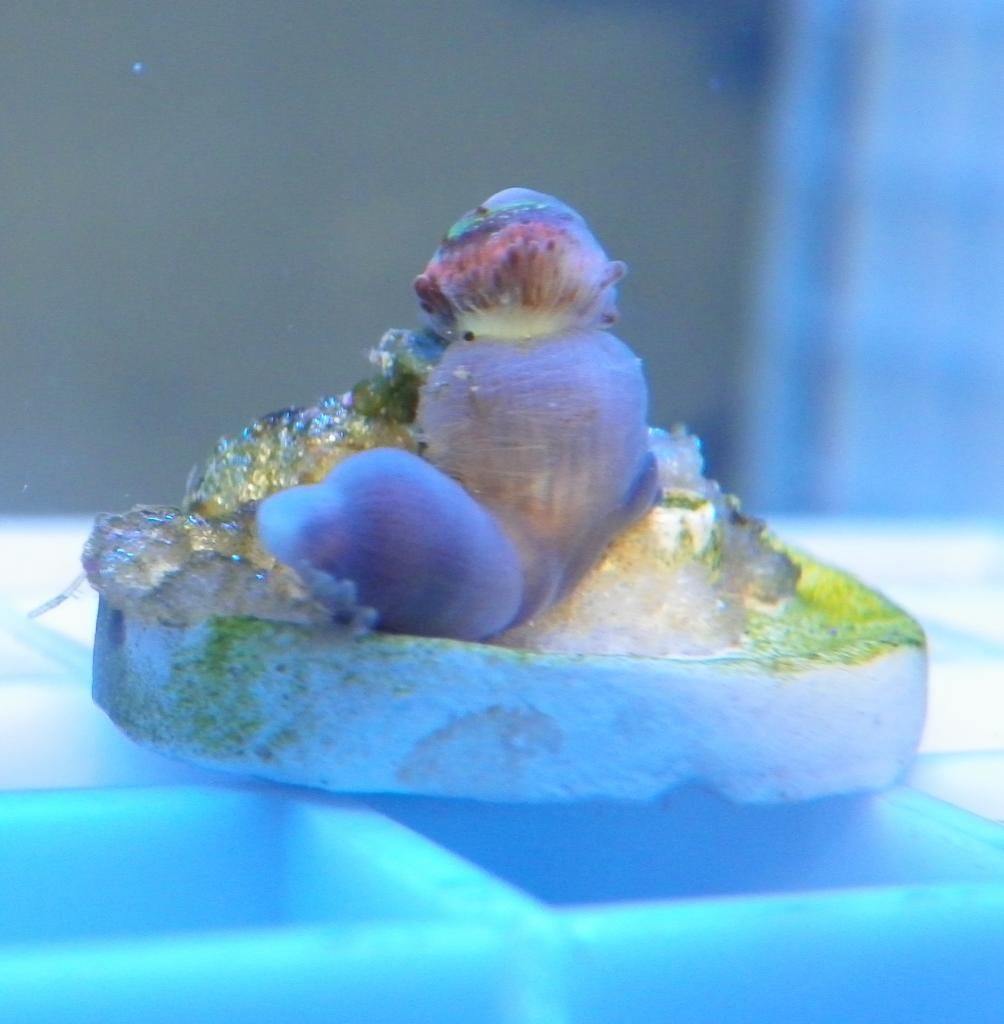 Sunny D's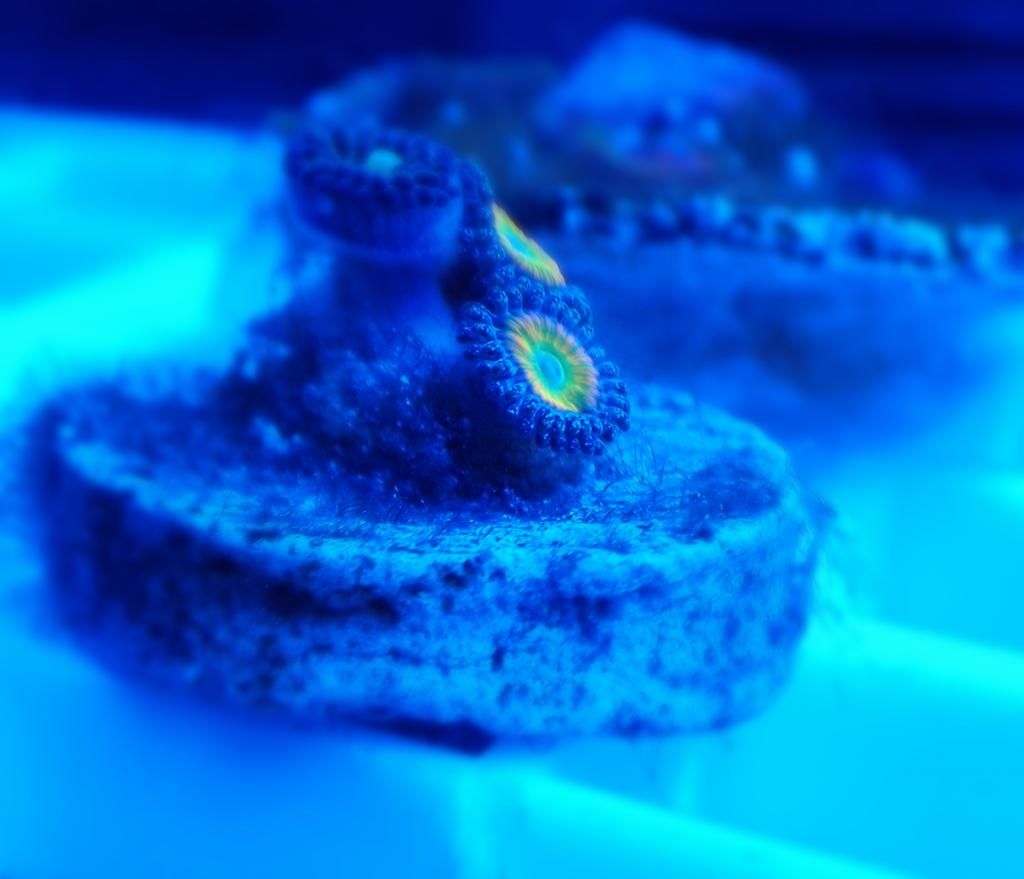 Cat's Eyes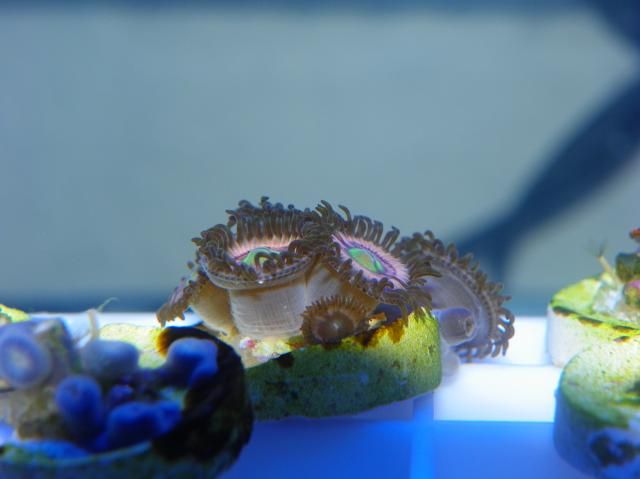 More pics tomorrow
---
KillaVixens Reef Photo's
[/COLOR]
I hear you on the hair algae battle, I have it in my frag tank and it is the devil.
---
...........
You have done what you can. Might keep some indirect flow on it and keep it clean,thats all you can do. I have seen this happen to my Tyree Blue Eyed Girls and they came too over time.
---
...........
More pics!
Glitch Zoas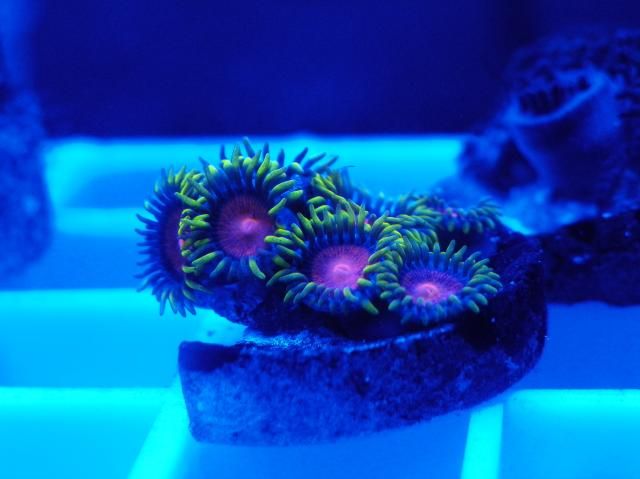 Emeralds on Fire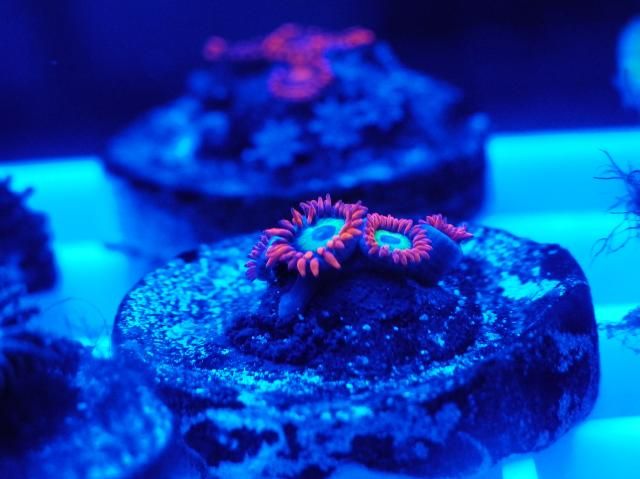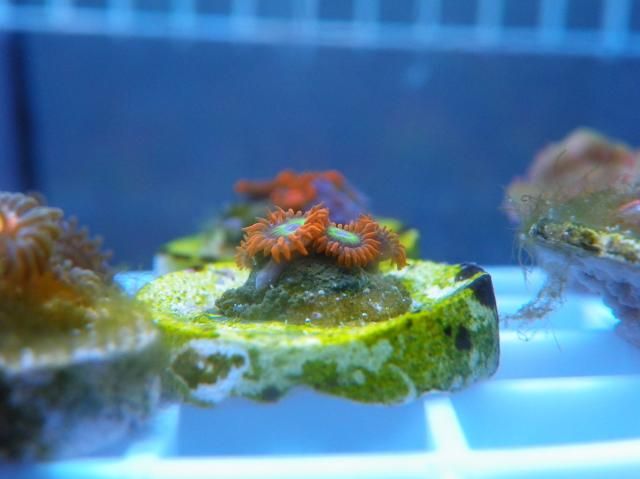 Sunny D again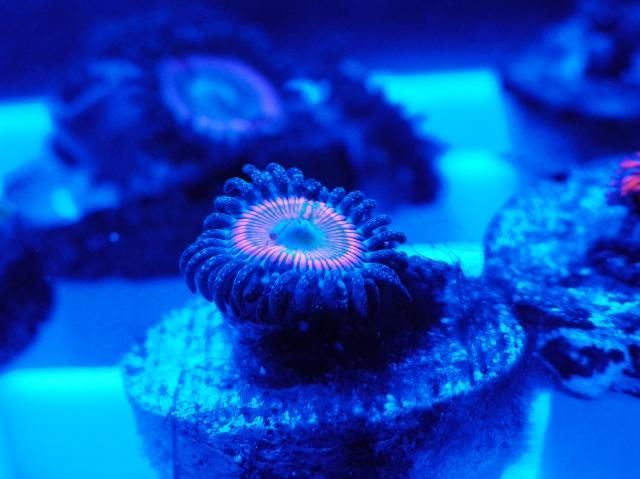 BamBam Zoa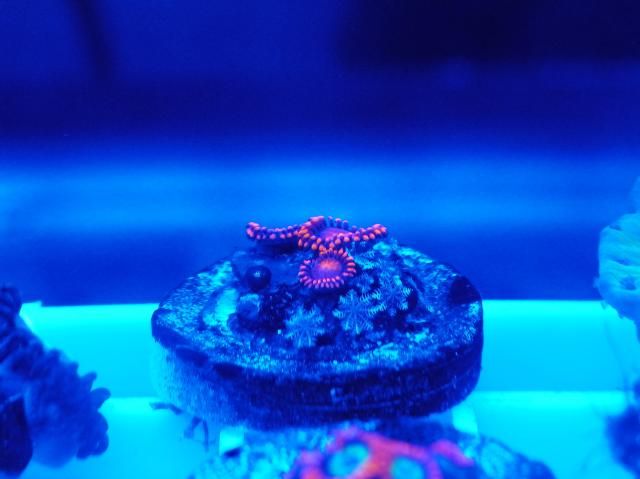 and hitch hiker blue cloves
Galaxia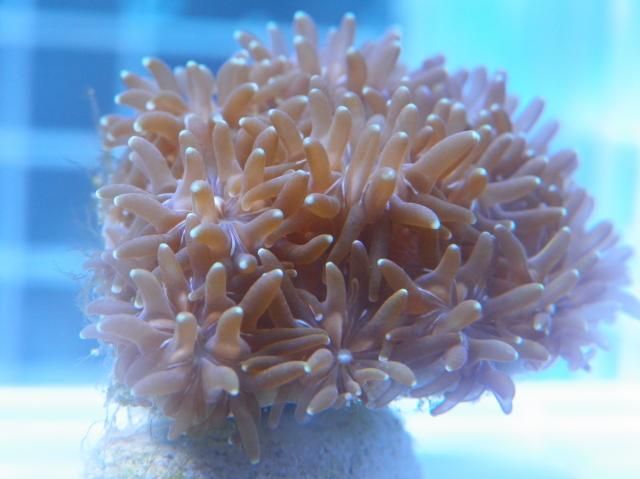 Purple Stylo
Random Acans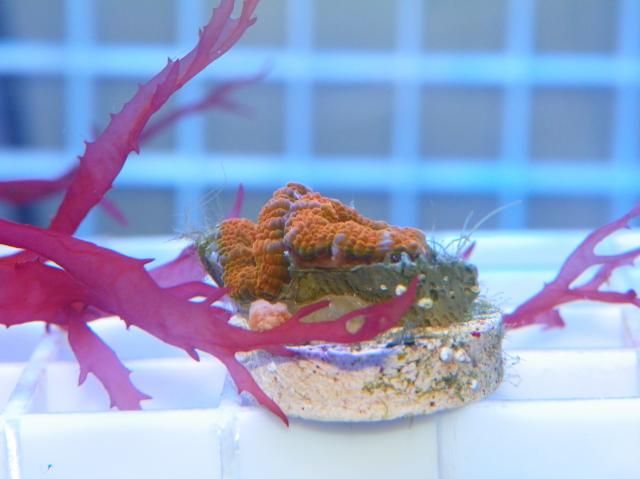 ---
KillaVixens Reef Photo's
[/COLOR]
Posting Rules

You may not post new threads

You may not post replies

You may not post attachments

You may not edit your posts

---

HTML code is Off

---