Well after running almost a year totally problem free this tank has come down with quite the problem =/.
It started about 4-6 weeks ago, suddenly mulm was everywhere. But it wasn't like normal mulm... this stuff comes from nowhere and kinda sticks to the leaves. The water has lots of particles in it that won't settle out. I siphon it up weekly and its already building back up a day after cleaning.
It wouldn't be so difficult to figure out if this tank hadn't gone through a lot of changes lately, but it has. Three months ago it was moved. I drained it most the way, left plants and hardscape intact and moved it about 20 miles away. It was fine for about the first month. Had about 24 small fish in it. Currently theres less then half of that.
About the same time I started getting problems I added 3 khuli loaches to the tank. I know two of them died and they may of brought in something that started killing the other fish. It might be possible that the one khuli is causing the mulm issue by disturbing the substrate, but I kinda find that unlikely. There is about an inch of sand over the soil below. The khuli is maybe 2" long. Despite loosing about a dozen fish, my cherry shrimp and bamboo shrimp seem fine. Bamboo actually looks fantastic. So water quality has been maintained/isn't an issue. Plants are growing well for the most part, despite the crap sticking to them.
Before it was moved
a week or two after it was moved-kinda over grown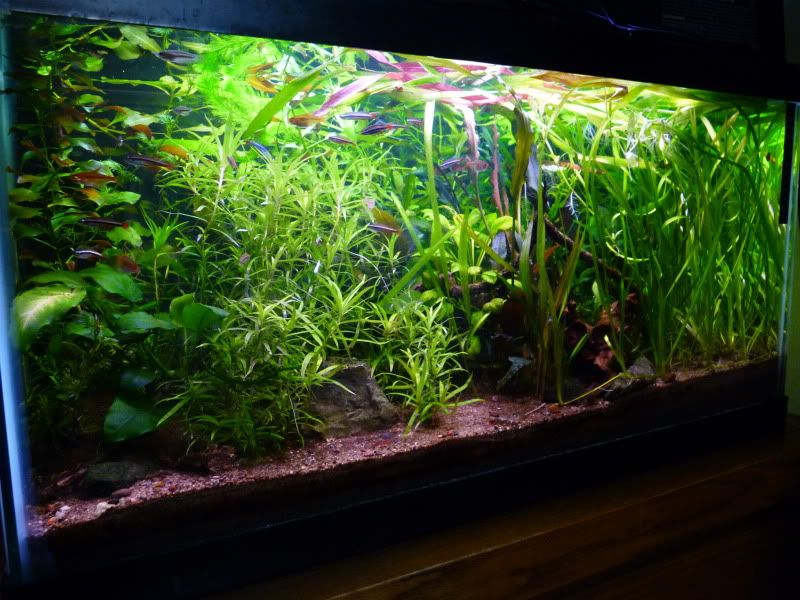 These are from 24 hours after the last waterchange/cleaning and heavy pruning. The build up will get worse as the week goes by.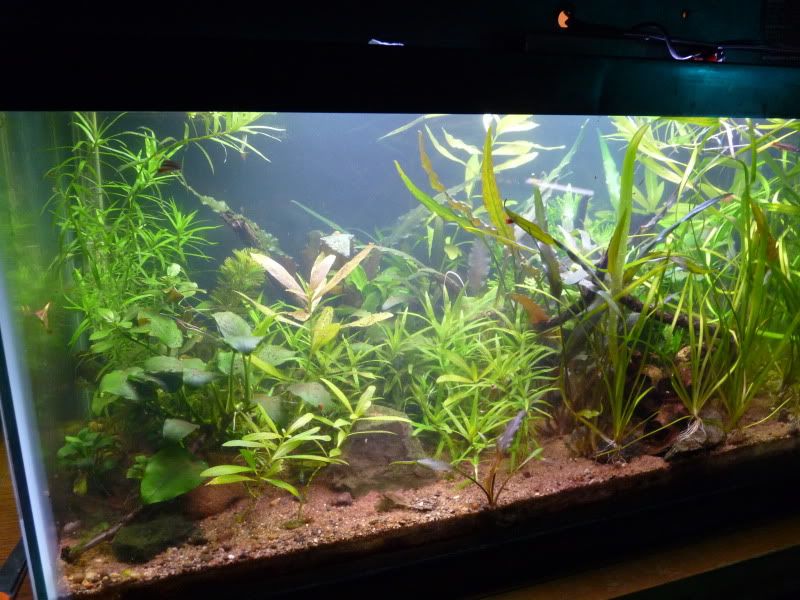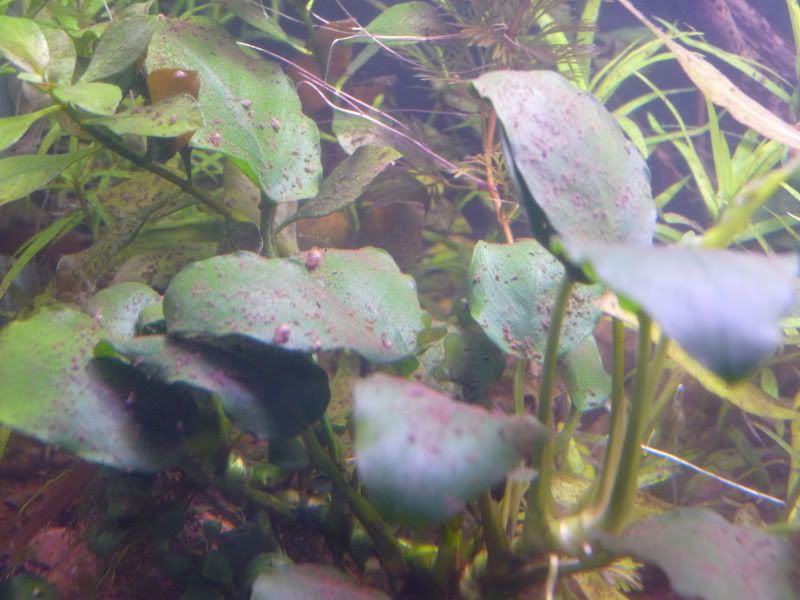 5 days later. The first picture shows how its kinda sticky, even if the leaf is in a current. Its easy to knock it off with the siphon, but the particles that escape into the water seem to settle out and sick back to be plants again.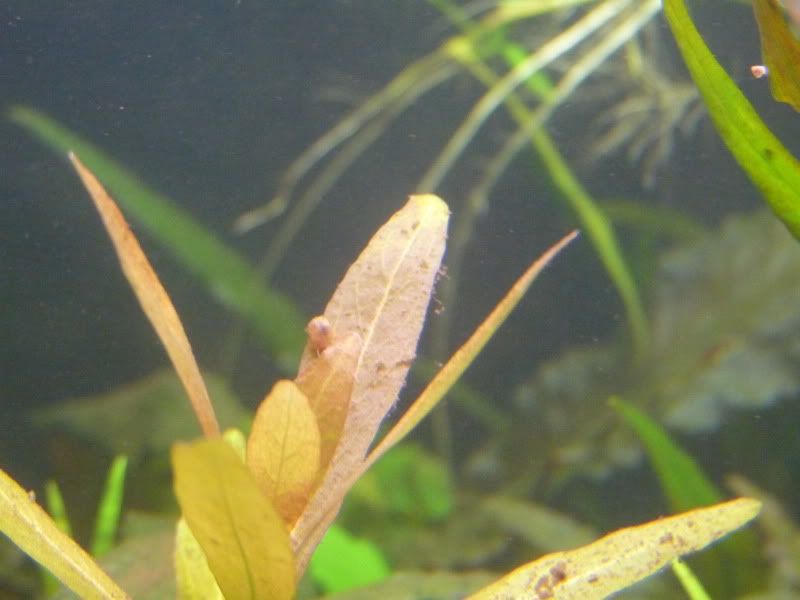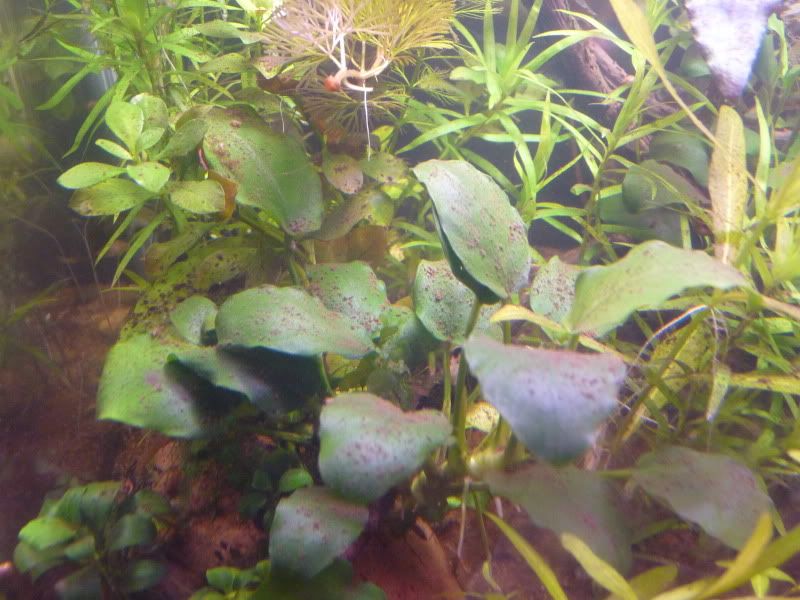 Also in one corner of the tank opposite the powerhead these weird little balls build up. There about 2mm across and all very consistent in size. They keep there shape pretty well too. Obviously something has to be making them but I can't figure out what. I suck them up every week and every week their back lol.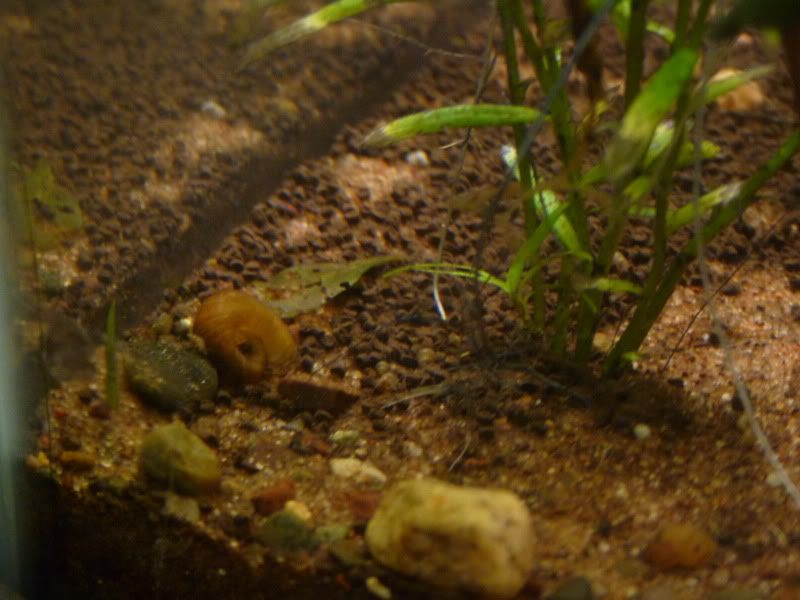 mkay so far my best guesses are I'm dealing with some sorta microorganism, like a water mold or bacteria, or the one khuli loach which I still think is unlikely but can't really think of anything else =/.
So just looking for any ideas, comments, or suggestions. This is unknown territory for me. I'm planing on removing all the fish and seeing if anything changes. If it doesn't I'm just gonna go with my gut feeling on how to deal with it unless something better is suggested.