Pressurized co2 in heavily stocked tank?
---
I'm going to order my pressurized co2 this weekend, and I have just a few questions please...

I've been reading everything I can to try and get ready to get it going when it gets here, and I came across an article about CO2 not being safe for the fish if it is a heavily stocked tank. Is that true? Also it said something about if it is a covered aquarium (glass tops) the co2 will form a layer in between the water surface and the glass and prevent oxygen from entering the water. I have to keep mine covered because of cats. lol Opinions?

Also, what is a good ppm of co2 to start at? Should I start low and work up or something?

Thanks!

Stocking (75 gallon):
With Eheim2217

2 Angelfish
12 tetras
4 cories
1 dojo
4 dwarf neon rainbows
1 red tailed shark
2 botia striata
1 common pleco
that isnt that stocked.... all i can offer though, never dealt with Co2
---
Subject: Larry LaPrise dead at 93
With all the sadness and trauma going on in the world at the moment, it is worth reflecting on the death of a very important person, which almost went unnoticed last week.
Larry LaPrise, the man that wrote "The Hokey Pokey" died peacefully at the age of 93. The most traumatic part for his family was getting him into the coffin. They put his left leg in. And then the trouble started.
doenst look that hevily stocke to me either.... what plants do you have lighting and what ferts and how ofgten do you add them? if you buy c02 and have p+++ poor lighitng and ferts your going to be wasteing money and killing off plants. before i tell you anything these questions need to ne answerd.

watts per gallon
ferts used
how often
substrate
Thanks!
My lighting is 1.7wpg 4x 32 watt t-8. I do plan on upgrading to t-5 soon. Probably to 3wpg.
I am ordering dry ferts with my co2 system. I have only been using flourish comp. and trace 2 times weekly. and excel everyday.
I have pool filter sand for substrate, because I am only interested in growing stem plants and java ferns. I'll use root tabs if I want to try anything else.
My plants actually get pretty good growth now. But as soon as I get pretty new green leaves the bba attacks them and eventually kills them.
Thanks!
Here are some pics of the bba attacking java fern ,leaves...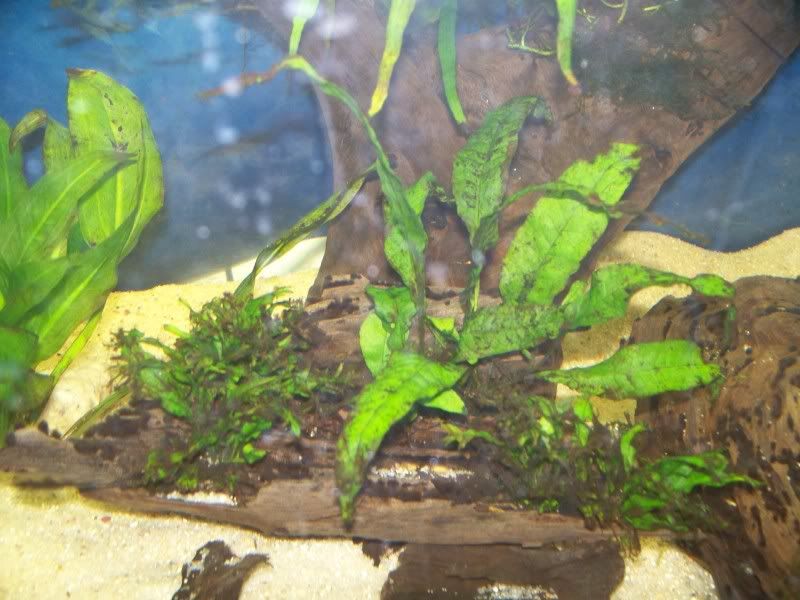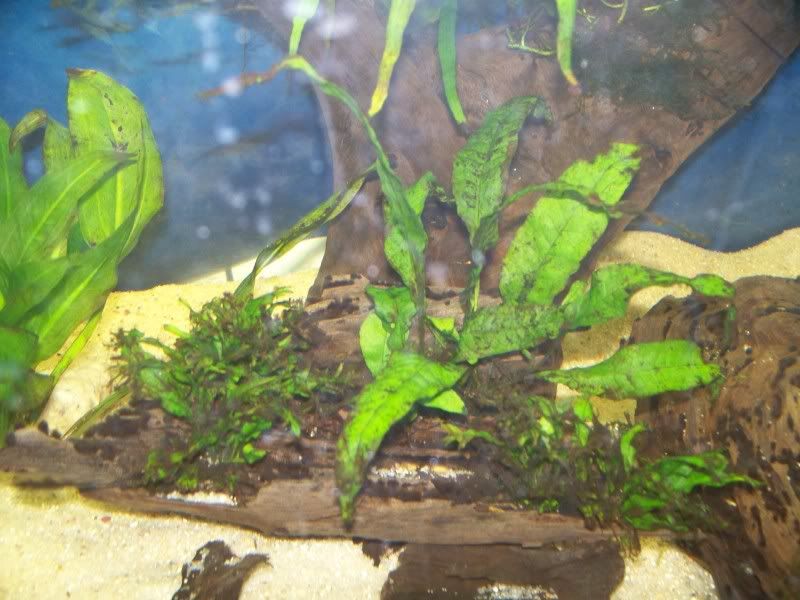 and a sword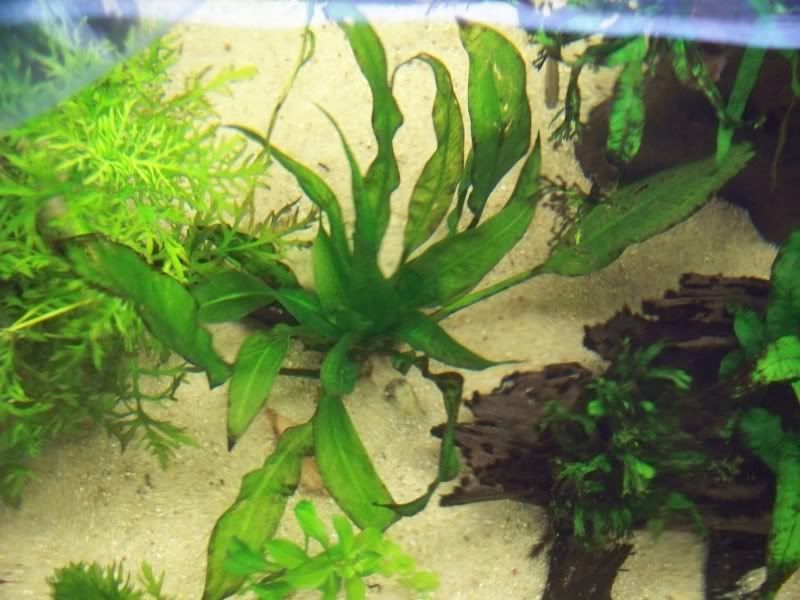 ---
Last edited by mattmathis; 11-26-2009 at

07:49 AM

.
Yeah thast not heavily stocked, my 55gal has more in it than that. Pressurized CO2, glass lids and they are taped down to stop my eels from getting out. I've never had issues with using the CO2.

CO2 should help greatly with the BBA. When you upgrade your lighting you really should switch to EI fertilizing. Otherwise you are going to have problems. You can use store ferts if you want, its just that they are extremely expensive compared to EI.
the EI method is a great method for high lighint situations but is also very high maitnence. look up tom barrs estimative index for the planted aquarium. with 3 watts per gallon i would also suggest following the ei index just remeber balance is key in planted tanks without it you will run into problems.
Posting Rules

You may not post new threads

You may not post replies

You may not post attachments

You may not edit your posts

---

HTML code is Off

---