Please ID this plant - I suspect it's not even an aquatic!
---
I bought this plant from my LFS on the recommendation of the staff, but it is not doind well at all and its stems are woody which makes me suspect it's not actually an aquatic plant. If these pics aren't clear enough for anyone to identify it, I will uproot it later to get a better picture.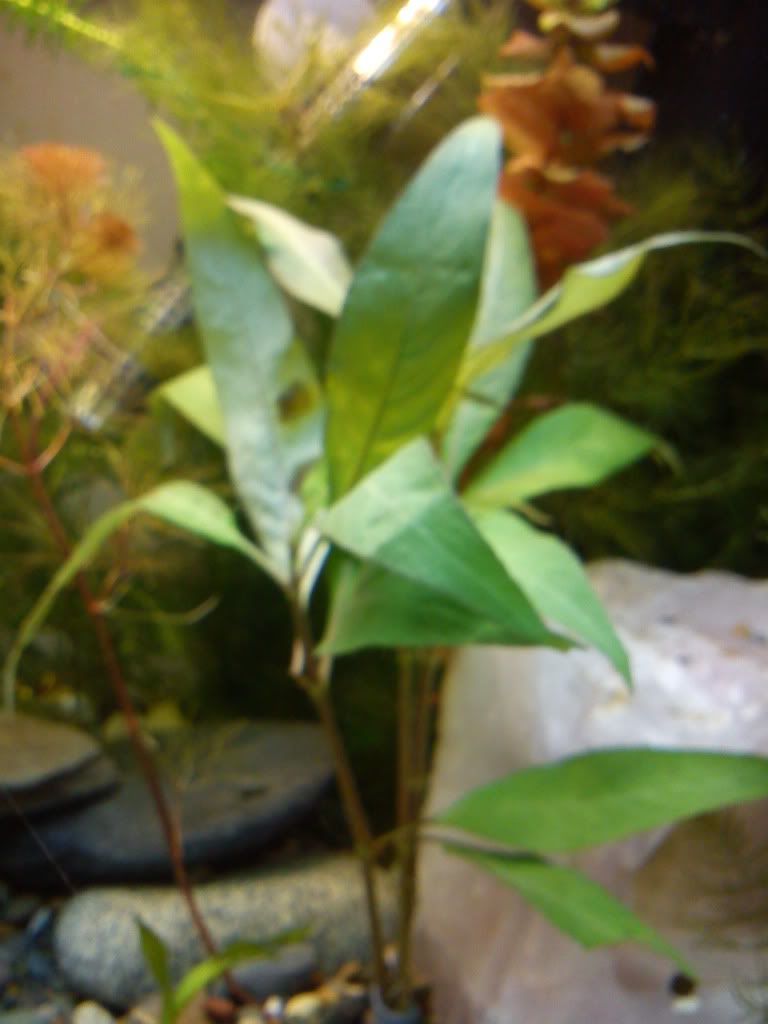 Yea ya know it sucks when your LFS sells you on something that they really know nothing about. yesterday I bought 3 Gold Ribbon plants and come home and do a search on the internet and find that they are simply nothing more than a potted office plant that will last approximately 2 months or so before dieing and rotting in my tank. I'm bringing them back today.

Steve
I just received this plant in an online order yesterday ! It's a Hygro Corymbosa 'Siamensis'. Also know as Temple Plant, Giant Hygro, etc. It is supposed to be a true aquatic plant. I understand your concern. The leaves look more terrestrial than aquatic. I suspect that they were allowed to grow up out of the water and developed this look.
I got caught in the Mondo Grass deal. They just look so cool. I'm going to keep them in my goldfish tank until they show signs of deterioration. I've bad them for about 1 1/2 months now...so far, so good.
This may well be Hygrophila corymbosa "Siamensis" as someone mentioned. Here are a couple photos. This is a true aquatic.
---
Byron Hosking, BMus, MA
Vancouver, BC, Canada

The aquarist is one who must learn the ways of the biologist, the chemist, and the veterinarian. [unknown source]

Something we all need to remember: The fish you've acquired was quite happy not being owned by you, minding its own business. If you're going to take it under your wing then you're responsible for it. Every aspect of its life is under your control, from water quality and temperature to swimming space. [Nathan Hill in PFK]
Posting Rules

You may not post new threads

You may not post replies

You may not post attachments

You may not edit your posts

---

HTML code is Off

---